When disaster hits, business suffers from natural disasters and cyber-attacks, and natural threatening your data at every turn. So, a disaster recovery plan template is your best defense.
Having a plan can prevent debilitating data and financial loss and give you peace of mind while running your business. However, creating a disaster recovery plan from scratch is a daunting task. Luckily, there are free best free disaster recovery plan templates online.
In this article, you'll get the most helpful disaster plan templates offered for download in Microsoft Word, Excel, PowerPoint, and PDF formats. In addition, you can customize the free templates to fit your business needs so you can sustain productivity and operations in the event of a disaster.
What is a Disaster Recovery Plan?
A disaster recovery plan or DRP is a step-by-step process that defines how a business will recover from disrupted systems, processes, operations, or networks. A DRP aims to identify critical systems, prioritize recovery time objectives, document key personnel contact information, and define any required policies to follow in the event of a disaster.
Disaster Recovery Plan Template
A disaster recovery plan template is a detailed document that provides a blueprint for recovering from common IT-based business distractions such as:
Environmental Catastrophes
Employee Errors
Ransomware or other cyberattacks.
Hardware failures
Power Disruption building accessibility
Software's failures
Also, use this free disaster recovery plan template to track and document all critical operations, personnel contact information, and necessary procedures to perform in the event of a business disruption or disaster. Moreover, use the allocated space to record essential information, like recovery sites, the process, and restoration steps.
Critical Elements of a DRP
The main elements of a disaster recovery plan template/ free PDF are:
Purpose, objectives, and scope.
Roles and responsibilities.
Insurance policies.
Communication plan.
Critical resources and assets.
Document and data backup.
Action plan
What is the Purpose of a Disaster Recovery Plan?
A simple disaster recovery plan template is necessary for any organization. Because it ensures all normal business processes, appliances and infrastructure continue to operate when a disaster strikes.
Usually, business continuity and disaster recovery plan templates work as part of the overall business impact analysis.
Additionally, a payroll disaster recovery plan template provides details for responding to unplanned events, such as cyberattacks, natural disasters, fires, power disruptions, team member error, software or hardware failures, bomb threats, terrorism, and more.
Further, a DPR also minimizes the negative impact of disaster by ensuring that all business locations are safe. Also, a disaster recovery plan template word helps with the following:
Captures, organize and summarize critical information required to restore business operations.
Also, it ensures team members can respond rapidly. And restore activity efficiently.
Further, a disaster recovery plan template PDF develops, tests, and documents a complete, easy-to-use program.
Also, it secures contingency plans and their efficiency.
Moreover, it ensures the overall success and survival of the business.
Also, it prepares and responds to emergencies most likely to afflict specific businesses, roles, or teams.
In addition, it also builds resilience within the business.
And a DRP identifies the responsibilities of team members and defines disaster practices to ensure effectiveness.
Disaster Risk Reduction Management Plan Template
Use this risk deduction template to record the most crucial information your organization needs to gauge risks effectively. Within the disaster risk reduction management plan, you'll find space to detail risk severity and likelihood. So, Use this template to stay on top of threats and detail on how to handle any disaster.
Data Disaster Recovery Plan Template
Use this disaster recovery plan template to document the process for recovering crucial data after a disaster in business operations. It enlists a statement of intent, financial and legal information, emergency response processes, and recovery plan practice.
Disaster Recovery Communication Plan Template
This template will help you identify the primary communications across team members in the event of a disaster. Also, This template provides space to allocate responsibilities, identify investors, and set up a proper response plan.
IT Disaster Plan Template
This template defines the specific steps for ongoing business operations and recovery in the IT field. Also, it documents IT objectives, key IT personnel and all required contact information, emergency response teams, and recovery plan overview.
This template serves as a blueprint for recovering from all IT interruptions in Microsoft PDF, Microsoft Word, and PowerPoint formats.
Payroll Disaster Recovery Plan Template
This template plan tracks and manages a disaster that disturbs your organization's payroll process and obstructs normal HR operations.
You can also use this template to detail key contact information and emergency alert and activation measures dealing with a calamity that affects typical payroll operations.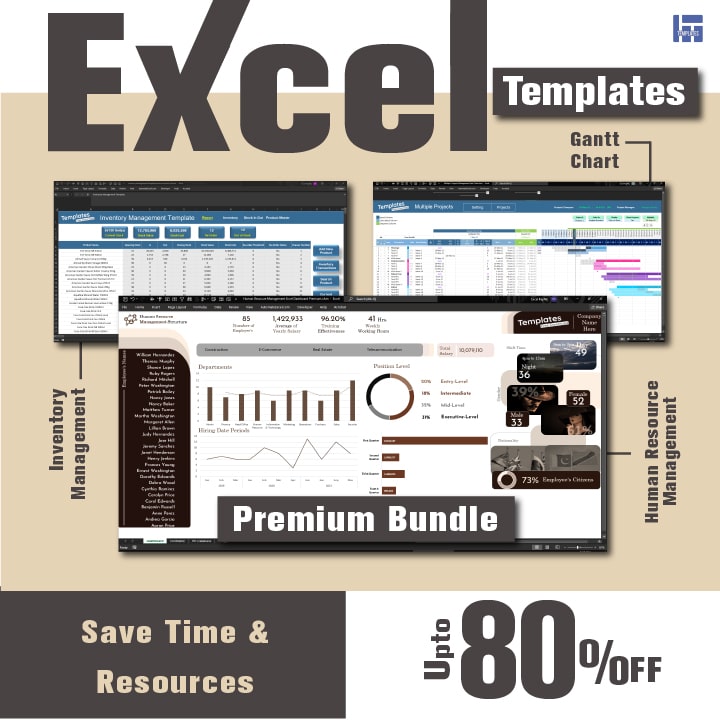 Simple Disaster Recovery Plan for Small Businesses
This simple template presents a simple recovery plan for small businesses when a disaster interrupts a typical activity. You can outline everything from recovery plans to backup procedures and relocation plans.
Disaster Management Plan Template
You can use this template to detail your company's response and management plan after a disaster strikes. In addition, this template outlines the overall disaster recovery plan, procedures, essential contact information, and alternate recovery sites.
Law Firm Disaster Recovery Plan Template
This simple template offers detailed recovery procedures and processes associated with law firms. In addition, this template enlists disaster response steps, new employee training, personnel losses, and office space information to successfully tackle the outcome of a disaster that afflicts a law company.
Disaster Call Tree Template
This template streamlines the process of phone communication when a disaster occurs. Use this template to describe the person responsible for starting the call tree and all of the individuals who then contact others to quickly alert all team members of the disaster.
Manufacturing Disaster Recovery Plan Template
A disaster that affects the regular manufacturing operations uses this template to define the necessary details to restore manufacturing.
Disaster Recovery Runbook
You can use this template to document the steps to recovery from a disaster. Also, You can apply this template across a variety of business functions or teams.
Easily register key details like communication strategies, response procedures, disaster declaration, restoration details, and infrastructure overviews and in one place.
Application Disaster Recovery Plan Template
Use this template to document specific steps for recovering from a disaster. There is space to include contact information, policy statements, and disaster and emergency response teams.
Steps For Creating a DRP
The first step to writing a disaster recovery plan template is to conduct a thorough business impact analysis. It identifies the company's most essential parts and the impact of the disaster on them.
Next, look at company background information to verify if any disaster has affected the company in the past. And how they handled this disaster.
So, to do this, conduct a gap analysis. Next, identify any existing preventive controls to lessen the disaster. The further steps include;
Defines the Purpose, Scope, and Objectives
Firstly, think out of the worst scenario. So it will help you identify how the disaster may affect your business. And what processes and assets should be at risk, and what will be a reasonable timeframe for recovery. Also, indicate objectives and efforts you should commit to for a disaster.
Define Employee Roles and Responsibilities
Secondly, determine the responsible person for overseeing the execution of the plan. Then list the roles and responsibilities of other team members.
After that, contain disaster recovery plans in the employee training and onboarding process.
List Resources and Assets
Now, take stock of all your resources and identify essential for restoring operations immediately after a disaster. Further, consider certain outsourcing functions depending on the type of disaster and potential impact. Lastly, don't forget to include the cost of resources and efforts.
Review Insurance Policies
Next, review your insurance policies with the assets you listed in the previous step and update them if necessary. And to support a quick recovery, find out how long it is likely to take for you to receive replacements or payouts in the case of a disaster.
Review Document and Data Backup
Next, identify what data and documents are necessary and back up these documents in a storage system that depends on your business premises' physical infrastructure.
Then you have to make sure that none of your documents and data is lost. After that, you may consider enlisting the services of an information company.
Create a Communication Plan
It is essential to inform your suppliers, employees, investors, business partners, and customers of what you are doing in reaction to the disaster. To do so, you will need to create a communication plan. So:
Assign roles.
Collect and maintain essential information.
Then create a task list
And prepare a template.
Create an Action Plan
Further, an action plan should follow the specific procedures to get all business functions back to the least acceptable opening levels. The employees who are accountable for the recovery process must have a list of the following steps:
Document damages.
Detect what can be recovered and where crucial gaps are essential.
File insurance claims.
Implement communication strategy (e.g., contact suppliers, communicate with employees, contact suppliers, and inform customers).
Execute temporary workarounds.
Track report and recovery progress.
Note what you can improve for your following plans.
Review and Update
Finally, review and update your disaster recovery plan regularly. Especially in the event of a significant change in the company. Such as new suppliers and employees, change of location, or processes or product lines. Then ensure that the critical information and contact details are up-to-date.
Who are the Resources Involved in a Disaster Recovery Plan?
When a disaster occurs, a DRP consists of several different human resources that are leveraged. Typically, organize these members into teams To cover several essential duties involved in a DRP.
Further, The plan development team helps craft the plan and assigns the other resources with responsibilities. The IT and application teams deal with disaster plans that interrupt that portion of the corporation, and the emergency management team works on the entire organization's overall emergency response operation.
A primary emergency manager and company spokesperson are among the emergency management team. And both concentrate on communicating and acting on emergency response procedures.
Tips for Creating a DRP
Creating a clear and accurate disaster plan can be overwhelming. But the following tips will make it easy for you.
Create clearly defined roles for each team member.
Get help and buy-in from senior management.
Keep description and wording simple.
Evaluate results with business units.
Be adaptable and accept suggestions concerning all parts of the DRP.
Plan for disasters most likely to happen where you live.
Specify what to do in the event of lost safety threats, communication, and evacuation.
Always prepare for the worst-case scenario.
Think About the specific needs or accommodations of all employees.
Organize your team and execute practice plans before any emergency.
After completing the plan, ask the following questions to certify that your DRP is comprehensive and easy to implement:
Are all workers able to carry out the plan, and is everyone aware of their role?
Are backup techniques detailed, and are they available within the desired timeline?
Is the recovery time objective and recovery point objective practical for your business and team members?
Can systems be restored before an extreme amount of revenue or data is lost?
Examples of Effective DRP and Additional Resources
To create appropriate and actionable DRP, refer to these recovery plan examples to understand how to write and include.
MIT Disaster Recovery Plan:
MIT plans all critical components of a DRP, including disaster response, the plan's purpose, and business continuity teams.
IBM Disaster Recovery Plan:
IBM documents crucial business details to lessen the effect of a disaster, including recovery sites, recovery procedures, significant goals, and plan testing.
Top 5 Frequently Asked Questions
What is in a disaster recovery plan?

A disaster recovery implementation plan, or IT disaster recovery plan, is a recorded policy designed to assist an organization in implementing recovery processes in response to a disaster to protect a business IT infrastructure.

What are the key elements of a disaster recovery plan?

• Goals and objectives.
• Roles and responsibilities.
• Document and data backup.
• Insurance policies.
• Critical assets and resources.
• Action plan
• Communication plan.

How do you create a disaster recovery plan?

• Firstly, Outline goals and objectives.
• Identify employee roles and responsibilities.
• List the assets and resources needed for restoring normal business operations.
• Evaluate insurance policies.
• Analysis document and data backup.
• Make a communication plan.
• Make an action plan
• Evaluate and update the disaster recovery plan.

What is disaster recovery in information technology?

Disaster recovery in information technology is involved with restoring a company's IT infrastructure following a disaster, such as a severe failure or cyberattack.

What makes a good disaster recovery plan?

A disaster recovery plan includes finding critical IT systems and networks, selecting the RTO, and defining the steps needed to reconfigure, restart, and recover networks and systems. The recovery plan should minimize any adverse effect on business operations.