Globally, building maintenance is a constant. However, the life and health of the buildings being maintained are directly impacted by whether businesses, employees, and commercial maintenance providers handle building maintenance better than others. Unfortunately, maintenance is frequently disregarded or even ignored, much to everyone's detriment, because it isn't as exciting as new construction and progress.
The finest maintenance practices for buildings are based on dependable processes connected to effective documentation, planning, and organization.
The building maintenance checklist is one of the most reliable tools commercial maintenance companies and building owners use to maintain their structures.
Maintenance managers often face difficulty in controlling general operational costs and day-to-day performance, such as recordkeeping, and data analysis of building maintenance reports. Thus, here comes a Facility Maintenance Checklist, which every business should use to stay in control of your business.
Here is everything you need to know about Facility Maintenance Checklists.
Related Article: Free Fleet Maintenance Spreadsheet Templates
What is a Maintenance Checklist?
Maintenance Checklist is an itemized list of different maintenance tasks. They can be a fantastic tool to standardize routine tasks that are to operate regularly.
Maintenance checklists have been planned by the manufacturers' subject matter experts such as consultants. Moreover, the checklists are the building blocks of a maintenance program.
Why Building Maintenance Checklist Excel Template?
The materials used to construct a building have a lifespan of their own. The building begins to deteriorate as they end their useful lives. A maintenance checklist is necessary to prevent infrastructure and building breakdown. The building maintenance checklist template is the name of this list.
Building Maintenance Checklist provides comprehensive information on the building and describes the necessary repairs. Additionally, it provided you with information regarding the state of your facilities. Weekly, biweekly, monthly, and yearly maintenance should be carried out to record all damages and degradation.
Therefore, you can take the appropriate action to reverse this degradation and stop similar failures and degradation in the future. A maintenance checklist is kept after natural disasters and geological changes to repair the damages quickly.
The maintenance checklist is vital for all of these reasons. First, it informs building owners about the upkeep of their assets.
It aids them in maintaining the condition of their property. The template for the vehicle maintenance log should also be examined.
How many types of building maintenance workers are?
Building maintenance personnel fall into three categories depending on their backgrounds and responsibilities.
Janitor: These people often take care of a building or facility's cleaning. In addition to vacuuming carpets and washing floors, their duties include cleaning bathrooms, windows, and glass doors.
Maintenance technician: These team members carry out duties such as building HVAC, electrical and water system inspection, maintenance, and repair. Maintenance managers frequently allocate all of these duties.
Maintenance Supervisor:  The supervisor's responsibilities are planning, assigning, and managing the maintenance team members for a specific shift. These managers organize the maintenance department's workload by reviewing incoming work orders and short- and long-term goals for the day or week. These supervisors are also in charge of hiring, interviewing, and training maintenance personnel.
Which organizations use the business maintenance excel template?
Companies that use the building maintenance excel template:
Businesses: As we all know, every company needs building maintenance services. Smaller companies contract services and handle these tasks as part of routine business operations. Larger companies, on the other hand, maintain an internal maintenance staff to handle these demands.
Residential complexes: To perform jobs like inspecting, maintaining, and monitoring all of the complex's internal and exterior maintenance requirements, a crew of building maintenance personnel is stationed nearby apartment or condominium complexes.
Government: Municipalities use building maintenance staff to keep civic structures like post offices, libraries, and city halls in good operating order.
What is facility preventive maintenance?
Facility Maintenance, also called Preventative Maintenance, is any maintenance activity, such as inspection, replacement, or service, that you do as part of a scheduled plan rather than a breakdown response. It is also called planned maintenance.
Facility Preventative Maintenance is an essential tool that every business must use to ensure that their business is always working well.
By identifying machinery or components that are wearing out and replacing or repairing them before they fail, this maintenance activity can limit production downtime.
So, it maximizes asset longevity, enhances energy efficiency, enforces safety regulations, and potentially save millions.
Also, operational managers frequently use facility preventive maintenance checklists to ensure technicians properly care for essential equipment and assets.
Unlike reactive maintenance, planned maintenance does not wait for problems to happen; instead, it applies preventive care schedule based on the historical data, manufacturer's guidelines, and usage data.
Related Article: Free Performance Improvement Plan Template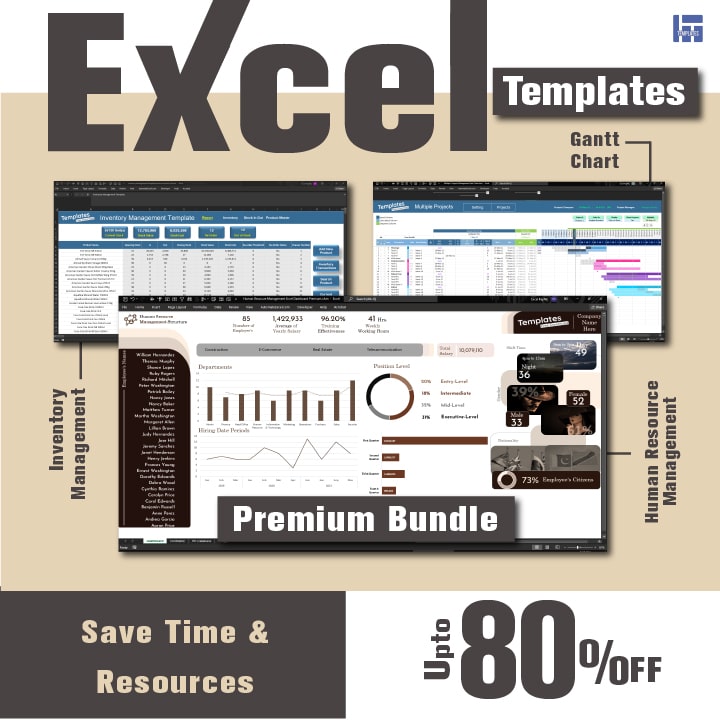 Parts of Facility Maintenance Checklist
Facility maintenance is grouped into four parts. The summary of each piece entails: Inspection: Facility inspections have two reasons: Firstly, it happens to ensure that equipment or assets are safe to use and keep them functional at an optimal level for as long as possible.
Secondly, routine inspections provide excellent liability protection and the probability of an accident at the workplace.
Detection: While conducting a general inspection, when a technician notices an unforeseen issue, instead of the problem taking everyone by surprise a month downtime, he at once reports this issue to the management.
Correction: The inspection official then reported that issue in the form of a maintenance request to the facility manager. And the facility manager assigns the new work order that prevents an unexpected problem to happen before time.
Prevention: The more maintenance records you obtain, the more you can enhance project maintenance scheduling and prevents future uncertainties.
Why is Preventive Maintenance Important?
Safety
By performing regular preventive maintenance, your equipment remains to work under safe conditions. And you can nip the potential problems before they have a chance to cause harm.
Machine efficiency
Normal wear and tear can lower machine efficiency. Preventive maintenance confirms optimal working conditions and protects the longevity of equipment.
Procedure
Technicians choose a fully equipped service vehicle with all required tools for maintenance and repairs. During preventive care, they make a maintenance report. On that report, they note down all pneumatic, hydraulic, mechanical, and electrical parts.
Time savings
Planned preventive maintenance causes a small impediment to production. Because preventive maintenance is planned, production can recommend the optimal time and factor in annoyance. Preventative maintenance measures take less time than emergency replacements.
Related Article: Business KPI Template Excel XLS
Cost-effective Solution for Upkeep Problems
Building maintenance managers frequently face challenges in controlling overall operational costs, daily performance, recordkeeping, and data analysis of building maintenance reports. The world's most effective mobile inspection app, iAuditor, can help you easily uncover maintenance issues, increase asset lifespan, and prevent critical systems failure.
Add pictures to the report you write for the day. Check out a sample report.
You can assign urgent repairs on the spot and receive updates on the tasks you allocate.
Receive notifications when inspections are ready to begin and never miss another scheduled maintenance check again.
Use for free with small teams.
Easily keep track of all inspections finished and uncompleted by logging into one platform. For premium accounts, reports and storage are unlimited.
What are the Objectives of a Preventive Maintenance Approach?
The objectives of a preventive maintenance program are as follows:
It classifies maintenance actions on concrete equipment. Also, includes that into the preventive maintenance strategy exercises that occur in the most comprehensive advantage within the available budget.
Further, it reduces breakdown and corrective maintenance, has suitable equipment possibilities, and improve plant reliability.
What are the benefits of a facility Preventive Maintenance Approach?
Creating a maintenance checklist has many benefits. Here are some of the many:
It decreases the number of costly repairs.
Prevents equipment from wearing out.
Also, t makes scheduling and managing maintenance easier for technicians, as there are exact steps everyone should follow. Thus, a maintenance manager will have simpler times scheduling and managing maintenance work.
Outlining maintenance steps during a PM improves productivity, helps new employees do the job with minimal supervision, and improves the overall quality of work.
A facility maintenance checklist avoids equipment failure, improves safety at the workplace, and reduces staff risk.
It enhances facility user experience and satisfaction level.
It increases the life of assets by eliminating the need for replacement.
Further, within one year of implementing a planned maintenance program, you can expect an average ROI of 25 to 300%.
Related Article: Supply Chain Management (SCM)
How to build facilities preventive maintenance checklists
Preventive maintenance checklists are only helpful if you create them with a purpose and include all of the required information.
So, If you want to generate maintenance checklists as a part of your preventive maintenance strategy, remember, no two facilities are entirely alike.
For example, you might manage a plant, a commercial office, or a Gov building. Each of these things will have overlapping needs and will need separate PM checklists. However, most facility PM checklists comprise of these parts:
Building interior, building exterior
Lawn maintenance
HVCA
Roofing
Plumbing
Electrical
Lighting
It would be best if you create a separate checklist for each task. So, break down a complex task into smaller, more manageable tasks. Also, must combine color codes, photographs, and attached techniques to break up the severance of long pages.
Further, these steps will make your facility preventive maintenance checklist more useful and user friendly.
Here's a summary of tasks you should include within each checklist:
General building & Interior
Test carbon dioxide and smoke detectors and change batteries.
Check the water leakage in bathrooms and ceilings.
Check the condition of walls, ceilings, and floor.
Ensure all exits are appropriately marked with added signage.
Check the condition of doors
Conduct routine pest treatment and inspection.
Ensure railings and stairs are not loose.
Checks electricity and bulbs, replace the bulb if needed.
Building Exterior
Check the condition of crosswalks and walk the boundary.
Check the condition of windows and parking lots.
Clean up trash and debris from roofs and gutters
Monitor the condition of the exterior and siding.
Lawn Maintenance
Trim shrubs and keep weeds to a minimum.
Make sure that trees are trim well and not branches are falling.
Make sure the water supply is proper, and the sprinkle is working well.
Remove dead plants and mow the lawn weekly.
Grow seasonal plants.
Control the insects and remove all dead leaves.
Water the lawn and fertilize if needed.
Lighting
Install all lights are properly installed and working correctly.
Inspect cables of exterior screws and other hardware.
Inspect all light fixtures.
Check any control gear, transformer, color filters, and other accessories at regular intervals.
Inspect that all reactors, globes, and reflectors are clean.
Readjust lighting if needed.
Electrical
Regularly clean electrical connections.
Check the wires and switches periodically and remove fire hazards.
Check the condition of electrical connections, and cover plates.
Clean and lubricate electrical devices if needed.
Ensures batteries in lights, carbon monoxide detectors, smoke, and test
instruments are working correctly.
Check if manual and automatic switches are working correctly.
Replace fuses and include extra fuses if needed.
Ensure fans are clean and working correctly.
Plumbing
Inspect plumbing for unusual noises and leaks at regular intervals.
Test boilers and heaters periodically.
Make sure hot and cold water is available in sinks and tubs.
Check the drains to the sanitary sewer.
Make sure sink traps are clean to prevent slow drainage.
Install backflow devices when needed.
Inspect if condensate drain pans are working correctly.
Check that the low water shut-off is working correctly.
HVAC
Inspect the pumps are lubricant enough.
Check if motors and ductwork are clean.
Clean the air intake at regular intervals.
Check for extra noise or vibration in the boiler.
Clean damper operations are clean.
Drain the boiler to remove sediment.
Replace the boiler if needed.
Make sure that the safety types of equipment are working correctly.
Check the functionality of the Interior and exterior.
Ensure the thermostat is functioning correctly.
Change air filters if needed.
Safety
Check the fire alarms are the condition of fire escapes.
Check fire respirators and smoke and carbon monoxide detectors if needed.
Ensure fire extinguishers are present where needed.
Inspect if safety signs and equipment labels are in good condition and
clean.
Ensure all chemical products are properly sealed, labeled, and stored.
Ensure fire escapes are free of obstructions.
Determine if first aid kits are stored enough.
Finally, these are only general facility preventive maintenance guidelines. However, our specific facility will require distinctive checklists based on your inventory and assets.
Also, depending on the assets and stock, your checklists can be daily, weekly, monthly, or yearly. Moreover, high tech facilities may require sensor technology that offers suggested maintenance actions.
Thus, our Building maintenance checklist template aims to help the facility managers ensure plumbing, HVAC, lighting, and electrical systems remain safe and function properly.
Related Article: The Ultimate Guide to Project Closeout using Free Checklist
Sample Building Maintenance Checklist Template
A building maintenance checklist is a useful tool used to ensure the accomplishment of maintenance in a building. So, this checklist gives instructions or structurally teaches you about the way of preparing a checklist.
Once you have planned your facility's preventive maintenance checklists, it's time to digitize them. We recommend the sample building maintenance checklist excel for this step because it is fast, free, and user-friendly.
Further, it comes with advanced reporting features. Thus, our temples come with a format that gives instructions to you about the way of preparing a checklist.
Free Building Maintenance Checklist Template
This building maintenance checklist template helps to teach you the preventative maintenance measures. Also, this format is simple for building a maintenance checklist to deliver information in an elegant style.
So, use this checklist to perform an interior inspection of the building, covering mechanical and electrical checklists, roofs and roofing elements, an internal inspection, exterior wall material, and finishes, etc.
Printable Building Maintenance Checklist Template
A free building maintenance checklist is helpful to perform maintenance activities. Also, it plays a vital role in providing an opportunity to ensure the growth of maintenance.
This building maintenance checklist excel is highlighted with blue color. If you want to get an eye-catching template, then click on a download button.
General Benefits of Excel Checklist Template
Life is moving fast, and people don't have much time to make profitable formats for creating checklists. So, our valuable format, which is viably defined and designed by experts with their gainful abilities.
Also, our facility maintenance checklist template has a fully editable format, and you can make improvements to this maintenance checklist without any effort.
Further, you can expend our facility maintenance checklist template forms on different occasions for different purposes you need. Moreover, our offered building maintenance schedule Excel template can help you by sparing your precious time and gives various advantages.
You can, without much time, get a superb layout by downloading it from our site.
Related Article: Free Project Risk Management Plan Template
Rich Benefits of Building Maintenance Checklist
Get a one facility maintenance checklist template Excel with no expense from our free website.
It has excellent professional content.
It is a professionally composed layout configuration that gives the chance to make further details.
It's an editable format and ready to consume various times.
It needs no revision or any adjustment as it is a ready-made checklist.
This building maintenance log template is beneficial for taking care of your concern with an expert style. Also, this commercial building maintenance checklist template has an eye-getting and alluring format.
Able to meet your requirements.
Get our preventive maintenance checklist template in excel with one click.
This building maintenance checklist template is free, easily printable, and
efficient.
Top 5 Frequently Asked Questions about Free Building & Facility Maintenance Checklist
There are many questions in the FAQ list of Free Building & Facility Maintenance Checklist Template Excel. However, the top 5 and the basic ones are:
What is a maintenance checklist?
Maintenance Checklist template is a detailed list of distinct maintenance tasks that have been planned by the manufacturers of the asset or other subject matter experts.
What are the 4 types of maintenance?
There are 4 types of maintenance: corrective, preventive, risk-based, and condition-based.
What is the PM checklist?
A PM checklist is a set of tasks that steer the technician through a PM before closing.
What are the facilities and maintenance?
Maintenance activities involve keeping spaces, structures, and infrastructure unacceptable operating conditions in a scheduled, routine, or expected fashion to avoid failure or degradation.
What are maintenance strategies?
A maintenance strategy includes identifying, resourcing, and executing, replacing, and inspecting decisions.
Finally, it was all about the "Free Building & Facility Maintenance Checklist Template Excel". So, please do share your feedback in the comments section and keep visiting us to learn more about Project Management.
Graphic Resources Credit: Designed by Freepik