With the advancement of technology in the world, project managers are now shifting towards advancement and have become digital project managers. The days of working on paper with a pen have gone now, and the world has shifted online.
Nowadays, project managers are working online and moving their processes and team toward an online system. The digital system of the project managers has made it easy for the project manager to deliver the work at a rapid pace that was not common before.
Moreover, it is easy to use an online project management system, a cloud system for storage, and collaboration software. Due to all these systems, the managers can work effectively with a better outcome.
Furthermore, digital project managers play an essential role in effective project management. This article has everything you need to know about a digital project manager, from skills to salaries. We will also discuss how you can become a digital project manager. So, let's dive into the details together.
Digital Project Management
Before discussing the details about a digital project manager, first, get to know what digital project management is. It is a process of dealing with online projects and managing them from start to end.
In digital project management, managers ensure the completion of projects within budget by using a few essential resources.
In addition, digital project management includes planning, allocating, delegating, tracking, analyzing, reviewing, and measuring results. Usually, project management software is enough to perform all these processes.
The management of each project is different as the goal of every project is not the same. There is a wide range of projects, from event management to digital content projects.
In addition, if we specifically talk about digital projects, they come in various sizes and shapes. Digital projects can include:
Mobile apps
Websites
Videos
Games
Content
Events
E-commerce
Social media
Project management in marketing
Search engine optimization
Advertising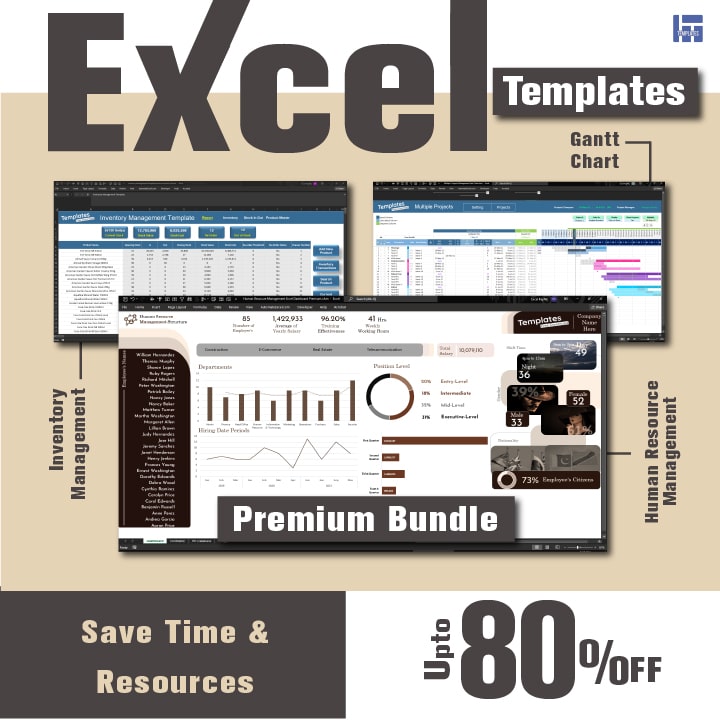 Digital Project Manager Responsibilities
The first and foremost responsibility of a project manager is to make sure that all the significant deliverables of the product or project are completed. Then ensure that the deliverables are on a budget and on time.
In addition, the digital project managers are now responsible for ensuring that the project deliverable aligns with the business goals.
It is the project manager's responsibility to make sure that all the elements of a project are going smoothly. The other responsibilities of the project manager are:
Designing and communicating project scope, schedule, and cost
Scheduling regular check-ins
Assigning tasks and goals
Clearing roadblocks
Managing project scope
Accelerating challenges when compulsory
Contributing to client quotes and proposals
Delivering status reports to PMO Director and executives
Assessing and calculating project success
Digital Project Manager Job Description
The job description of a digital project manager depends on the types of projects the company has. In addition, it also depends on the types of tools the company uses to manage those projects.
For example, some companies require that the project manager already have experience dealing with various projects and tools.
On the other hand, other companies train the project management on the tools they are using. The job description of every company varies according to the type of manager they need for certain types of projects.
Therefore, as a project manager, you need to learn various skills that can help you become the best of the rest. Some skills that are required by the companies in their job description for a digital project manager are:
Collaborative
Problem solver
Strong communication skills
Attention to detail
Multi-tasker
Ability to prioritize tasks
Goal-oriented
Results-driven
Strong organizational skills
Manage cross-functional teams
Coordinate and facilitate reviews and meetings
Tech-savvy
Simplify complex workflows
Data-driven
Skills Needed To Become a Digital Project Manager
In addition to general skills and basic work experience, several skills are required to become a digital project manager.
Managers can easily develop various skills such as resource management, time management, planning, project communication management, organizing, and delegating.
However, the managers can also learn skills by using various online courses, certificates, and books. Here we are writing a few essential skills for becoming a digital project manager and managing various digital projects.
Technical skills
The digital management of a project should not be daunting. The technical skills of a project manager depending on the type of products your project is producing.
For example, for content marketing, you need a few skills; for a visual campaign project, you need a few more skills. In addition, the skills should be relevant to video and photo editing, app editing, and other things like this.
There are numerous project management digital tools that require different levels of users' technical skills. Therefore, it is essential to select one that fits your and your team's needs well.
Communication Skills
Communication is a key to project management in any area of work and life. No one denies the advantages of digital communication as it is affordable and fast.
Furthermore, digital communication enables you to discuss with anyone without being physically present in the same place. In addition, you can get a correspondence copy for future reference.
However, there are some disadvantages of digital communication. These disadvantages can turn into risks for project management. Whether it is a text message, an email, or any written letter, it cannot deliver the tone of voice.
In addition, it also lacks all the nuances that body language and eye contact provide. To avoid communication risks, the digital project manager needs to improve his/her communication skills. The managers need to be clear while communicating and giving instructions to the customer.
In addition, they need to develop a strong relationship with the team members and need to learn how to read between the lines.
Data Analysis and Critical Thinking
One of the significant tasks of the digital project manager is analyzing the project health at any given point. Also, data collection is a critical task for project managers, and they need to collect data on the basis of key performance indicators (KPIs).
In addition, they need to analyze the data to measure project progress. Finally, the manager also needs to consider the causes and effects of any risk in the project and anticipate potential project challenges and solutions.
Thus, the critical thinking skills of a digital project manager are essential to integrate and interpret information from:
Project stakeholders,
Digital Project team members
And Project management experts
Using Methodologies For Project Management
There is a wide range of project management methodologies that project managers can use for project management. From a wide range of methodologies, the project manager must choose the right methodology that meets the project's needs.
In addition, the project team should also be aware of the methodology. The most common framework and methodologies used for project management are:
Waterfall Methodology
This method contains strictly-defined phases that need to occur in sequential order. As a result, this method offers little flexibility with much control over project phases. So, this methodology is the best for projects in which iteration is not essential or requirements will not change.
Agile Methodology
The management of an agile project is an incremental and iterative approach to delivering project requirements throughout the project lifecycle.
Kanban Methodology
In the Kanban system, the project managers use a card and board system to provide a visual presentation of the entire project to the team members. So, the Kanban methodology is the best to help in incremental improvements. However, it is not good for complex product development projects.
Scrum Methodology
The scrum methodology was evolved from rugby play. It involves splitting the projects into small "sprints." Here team members work together to fulfill each project element. So, this methodology is best for small teams.
Uses Tools To Manage Projects
With the best project management app, the right set of skills, and methodologies, the project managers can set up the project for success. In addition, the managers can break the projects into smaller tasks and assign different tasks to team members individually.
Five Frequently Asked Questions

What does a digital project manager do?

Digital project managers design the online marketing strategies of a company. They develop web applications and digital marketing campaigns within budget. In addition, they identify risks and prepare support documents. They also write detailed plans and prepare reports.

What degree do you need to be a digital project manager?

There is no proven degree required to become a digital project manager. You can become a project manager by learning essential skills. However, the minimum qualification required to become a digital manager is a bachelor's degree. In addition, you should have knowledge, experience, and skills to fit the job.

Is being a project manager hard?

A project manager's job is not hard, and it is not difficult to learn project management. However, some soft skills are difficult for people to learn. To become a digital project manager, you need to have a keen mind and a vigilant eye to look at a project's variables.

What skills do digital project managers need?

Some skills that a digital project manager needs are Collaborative skills, Strong communication skills, and Attention to detail. In addition, Problem-solving skills, Strong organizational skills, are also the essentials skills for a project manager.

What are examples of digital projects?

Some real-world examples of digital projects are mobile app and software development. In addition, website development and design, conversion rate optimization, UI/UX designs, and digital marketing campaigns are the examples of digital projects.