Are you planning to turn your vision into reality? We all have plans and ideas in life. And to get that, we need proper action plans to get us started and keep us dynamic.
So, here is a complete guide to action plans. Once you earn enough understanding with them, go ahead and download the project management action plan template. That will help you in getting what you want.
Related Article: Simple Free Change Request Form Templates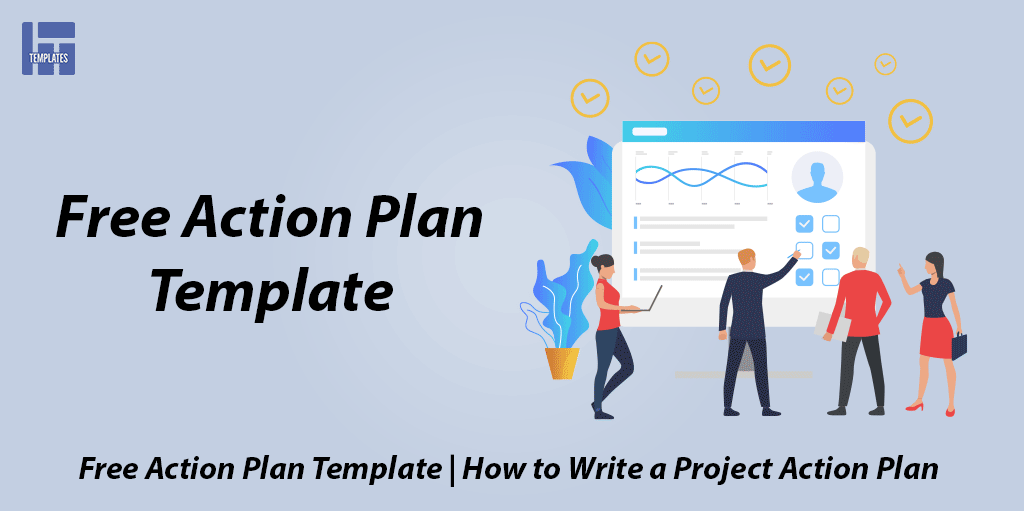 What is an Action Plan
An action plan is a list of the tasks you need to complete to achieve your set goals. Also, it helps you with improving teamwork scheduling.
The project managers and individuals use action plans to prepare a strategy to achieve their personal goals. The great thing about making an action plan is that it makes it easier to track the project's progress and effectively plan things.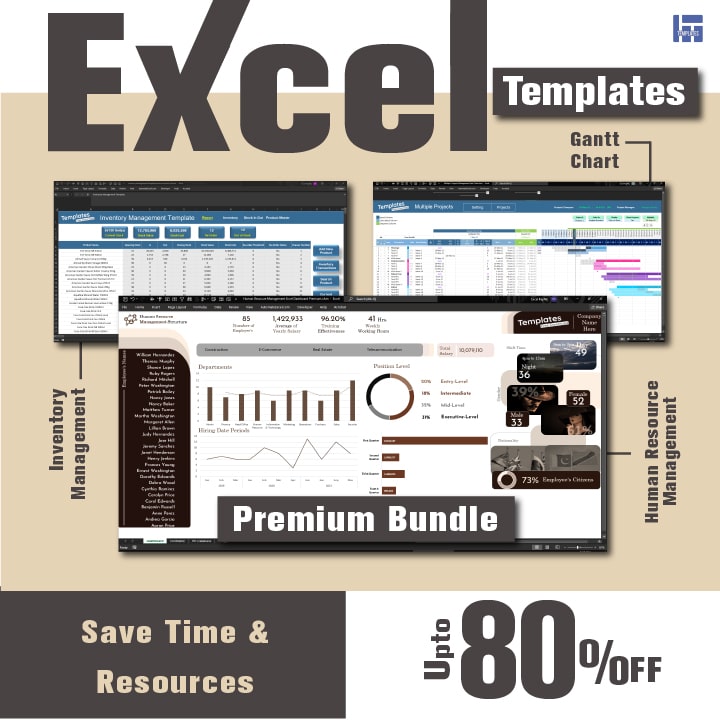 Project Management Action Plan
Generally, the project action plan is a checklist, proposed strategy, or action.
Specifically, in project management, it enlists each step or task needed to achieve the set goals.
It explains what resources you'll need to reach that goal, figure out the task and timeline for the charges to achieve that goal, and defines the team members.
Furthermore, it clarifies the following questions which come to mind during the project planning.
Has every aspect of the project been considered?
What are the key tasks of the project?
In which sequence, these tasks need to be done to meet the deadline.
Is any action that should be taken before initiating the project for its
success?
Project action plan template for project gives an overview of the;
Definition
Goals
Project Deliverables
Schedule
Resources Division
Project Quality Management Plan
Risk Management Plan
Project Stakeholder Management Plan
Communication and Reporting Plan
An action plan has not any set rules. So, as your organization grows and
circumstances change, you can revise and adjust the new needs.
Related Article: The Ultimate Guide to Project Charter Template
Why You Need an Action Plan
Generally, making an action plan is essential for project managers. If businesses don't spend time developing an action plan for management before an initiative, it leads to failure.
Planning equips you to face obstacles ahead and keeps you in the right direction. Moreover, with an effective action plan, you can be focused, which results in improving productivity.
You can download the action plan template Excel file HERE and then make your
edition.
Key Features
Critical Features Of The Action Plan Template Include:
This action plan template Word makes an interactive report that
summarizing the accomplishment of goals.
This action plan spreadsheet has a complete dashboard giving the state
about Average Actions progress, Completed actions, Actions by Status, etc.
This manager action plan template XLS is a visually attractive dashboard to display KPI's, which is very important for managers, employees, and project managers.
Our action plan Docs is for the project is a Multilingual template. So, you can select one of the available languages or manually translate it to the language you want.
It has a horizontal menu for easy navigation
The action plan spreadsheets are ready for printing.
Has no monthly fees.
You can immediately download these Docs.
It is fully unlocked template.
Benefits of Project Action Plan Templates
A project needs more than implementation to be successful. Like it requires
continuous reports to the officials. In this regard, project managers need project management templates to gives the progress report of the project. There are many management action plan templates available in Excel, Word, and PDF.
Some Significant Benefits of Project Management Templates Are:
Project planning templates help you to manage your work well. You can
complete your project and tasks on time.
These spreadsheets can maximize the process and crates patience among
team members and the manager.
Action plan template for management Project management act as
guidelines and ensure that necessary data is saved.
This plan of action and milestone temple help in decision making by giving a clear picture of the project.
Project management templates save you from worthless efforts.
These project templates provide you with a defined structure of a project
so you can overcome any problem while working on the project.
These action plan formats for projects also ensure a logical flow of
information in team members.
Management action plan template helps save your time, energy, money
and lessen project managers' burden when making reports to shareholders.
Related Article: Project Risk Management Plan Article
How to Make/Write A Project Management Action Plan | Best Practices
From the first look, creating an action plan seems easy. But there are several essential steps you need to follow to get the best out of it. Here's how to write an action plan.
Step1
Firstly, if you are not clear about what you are planning, you will fail. It would be best to start by defining your end goal, i.e., where you are and where you want to be.
First of all, analyze the situation, find all possible solutions, prioritize them, and then write down your goal. And before heading forward, make sure that your goal is:
Specific
Measurable
Attainable
Relevant
Timely
Step 2
In this step, make a rough template to list all the tasks that need to be performed, deadlines, and concerned members.
Make this document available to everyone so that they will be aware of their part in the project. Moreover, if you come across a complicated task, break it down into attainable smaller fragments to execute and manage.
Step 3
The 3rd step is to prioritize your tasks. For this, you need to prioritize some actions as they can be blocking other activities.
Then add realistic deadlines. After that, please consult with the person
responsible for this task to understand his capacity before taking on deadlines.
Step 4
At this point, divide the whole project into milestones. The plus point of making milestones is that it keeps the team motivated.
And they look forward to something even though the final goal is far away.
Step 5
Before starting the project, make sure that you have all the required resources to complete the project. And if not available, try to acquire them first.
For example, if you have not enough budget required to complete the task, make a plan to acquire it. To estimate the budget, you can assign a column in the action plan to mark every task's cost.
Step 6
Finally, visualize your action plan. It should be something everyone can
understand at a glance.
Whether your final action plan is in Gantt's shape, flowchart, or table should communicate all the above elements. Such as tasks, owners, deadlines.
Step 7
Finally, spare some time to monitor the progress of the project. To do this, mark tasks that are completed. This action will reflect how you are heading towards your goal.
Moreover, this will also highlight the charges that are pending. In this
way, you can find suitable solutions and can update the plan accordingly.
Related Article: Best Project Tracking Template Excel
Steps for an Action Plan
Now you have outlined what resources and steps are needed to reach out to your goal. Having all this in a simple template, you can more easily plan out how to achieve your goal.
Here are the necessary steps of action step template:
1. Create a Template
First of all, create a simple planning template. This template will help you to
collect tasks, deadlines, and assignments. We have all management templates in a proper action plan format to help you make effective plans.
2. Use a Tool
Secondly, use action plan software to keep you on task. That can be as simple as a digital template. But there are more advanced options available. So you can do research and find the perfect project planning software for your project plan.
3. Have Your Team Work on One Platform
If you use any tool for the project plan, make sure the team members know how it works. Whether conduct a training session or held a meeting, but make sure everyone can use the tool before they start working on the task.
4. Set Up Alerts
Last but not least, set up project alerts that will help you to become more active. These alerts can notice any changes in the workflow as there is always a need to manage tasks better. Finally, the alerts act as a reminder for the duties, deadlines, and more.
Action Plan Tips
Getting a plan together is just a part of managing a project. Remember, it is not just something to write, but a dynamic document should follow some professional tips throughout the project.
Here are a few fundamental tips for building an action plan
Tip # 1: Use all tools that are offered in this article.
Tip # 2: Focus on the priorities of what is due. That way, team members don't besiege by looking at the tasks done, but they focus on the tasks that need to be done.
Tip # 3: Do mark completed tasks as completed. Get them out of the way. That way, you will not keep looking at them.
Tip # 4: Assign a task to every member. You should know who is accountable for this task. That way, if you want to ask for something is done, you know who to go to.
Tip # 5: Discuss pending tasks and communicate with everyone who's engaged in the execution of the action plan. You should be aware of the reasons and barriers to why some tasks are not getting done.
So, these are a few tips to help you make your action plan. And if you need a tool that can help you manage your action plan, download our free action plan template.
Action Plan Template
Making plans on their own is a hectic thing in project management as managers don't have much time to make a very thing from scratch. So, it a good idea to find a shortcut.
To make things easier for you, we have a team of experts with years of project management knowledge. And we have shared this knowledge with templates. So, to get you started on the right foot and make sure you've not missed any step.
Our free action plan template in XLS, Word, and PDF is designed to help you
consider all steps you need to achieve in the project.
Moreover, this spreadsheet is editable, and you can add whatever components you care to. Use this action plan template for managers to establish the different goals, projects, and resources you want.
Related Article: Free Project Schedule Template | Plans, Gantt Chart and Timeline Templates Article
Action Plan Example
Let's take an example to clarify the idea of making an action plan.
Scenario: Tea shop ABCTea wishes to start importing its Tea from China itself rather than purchasing from an import business because buying costs are too high to make enough profit.
1. Define Your Goal
Scenario ABCTea: ABCTea's current buying policy isn't viable due to the high purchase price. If ABCTea were to import its coffee, it could save purchasing costs of 15%. The lower buying costs are integrated into the sales price to guarantee sufficient customers.
2. Gather, Analyze and Organize Data
Scenario: Contacting Tea farmers in China
Requesting quotations
Trip to China to research and establish the quality of the Tea Leaves
Price negotiations
3. Shorten the List.
Scenario ABCTea: due to the already limited financial resources, the manager of ABCTea decides against inspecting the quality of the Tea during a trip to China. Instead, he asks that samples of the Tea are sent to him.
4. Organize and Prioritize
Scenario ABCTea: Use the APM to order. In this case, the actions from step 3 are already in the right order.
5. Define the Deadlines and Assign Tasks
Scenario ABCTea: In the case of a new buying strategy of ABCTea, the sales
manager, in the absence of a purchase manager, is accountable for the entire process.
6. Carry out the Action Plan
Give the starting indication for the Action Plan. Keep the 80-20 rule in mind:
emphasis on what is essential. Also, observe progress, deadlines, and milestone.
7. Monitor and Evaluate
During the implementation of the Action Plan, carefully monitor the goings-on. When changes or new problems come to light, these must be conveyed to everyone to avoid unnecessary work.
Top 5 Frequently Asked Questions about Project Action Plans
There are many questions in the FAQ list of Free Action Plan Template. However, the top 5 and the basic ones are:
How do I create an action plan in Word?
1. Identify tasks.
2. Analyze and evaluate tasks.
3. Double check with SCHEMES (space, cash, helpers, equipment, materials, expertise, systems)
How do I create a smart action plan?
While writing an action plan, make sure your goals are SMART:
1. Specific
2. Measurable
3. Attainable
4. Relevant
5. Time Bound
What is the purpose of an action plan?
The purpose of an action plan is to lists the steps you need to meet an objective. Action plans give you a framework for thinking about how you will complete the task.
What is an Action Plan Example?
For example: A city can use an action plan template to communicate plans to improve an area with more facilities, facilities, living streets and improved transportation service.
What is a 3 point action plan?
An action plan has three major elements: 1. Prepare 2. Implement 3. Lead.
Finally, it was all about the "Free Action Plan Template". Please do share your feedback in the comments section and keep visiting us to learn more about Project Management.