If you are starting any construction project, you need to have many documents. The documents should be clear and thorough. Therefore, it is essential to use a construction project management template that includes all the information about the project.
This article will discuss top construction templates to assist you in designing, tracking, and managing construction activities from start to end. In addition, you will find a summary and description of each template that will guide you on how you can use these templates effectively.
Types Of Construction Project Management Templates
There are various types of construction project management templates such as construction budget template, construction timeline template, project punch list template, construction document tracker, and many more.
Construction Budget Template
The budget construction management template is helpful for both remodeling and building projects. Through these templates, you can establish a comprehensive budget for your project and ensure that you are responsible for all essential items present on the list.
In addition, if the construction project is underway, you can use this template as a baseline to track your budget, whether you are under or over the budget.
Related Article: 6+ Free Building Construction Progress Report Samples [XLS]
Construction Timeline Template
The construction project has numerous tasks and multiple phases that are dependent on each other. If you do not complete one task on time, the other dependent tasks will delay.
Thus, it will result in the delay of the whole project completion. Therefore, if you use a construction timeline template, it will be helpful for you to track the progress of your project and keep a record.
Furthermore, with the help of these templates, you can track the progress of your construction project. In addition, you can identify the risks and try to resolve them early. The templates also help you complete the project on the due date specified in the contract.
In the template, you can also note down the essential tasks necessary to perform to complete the project. You can also track the project beginning and project completion date.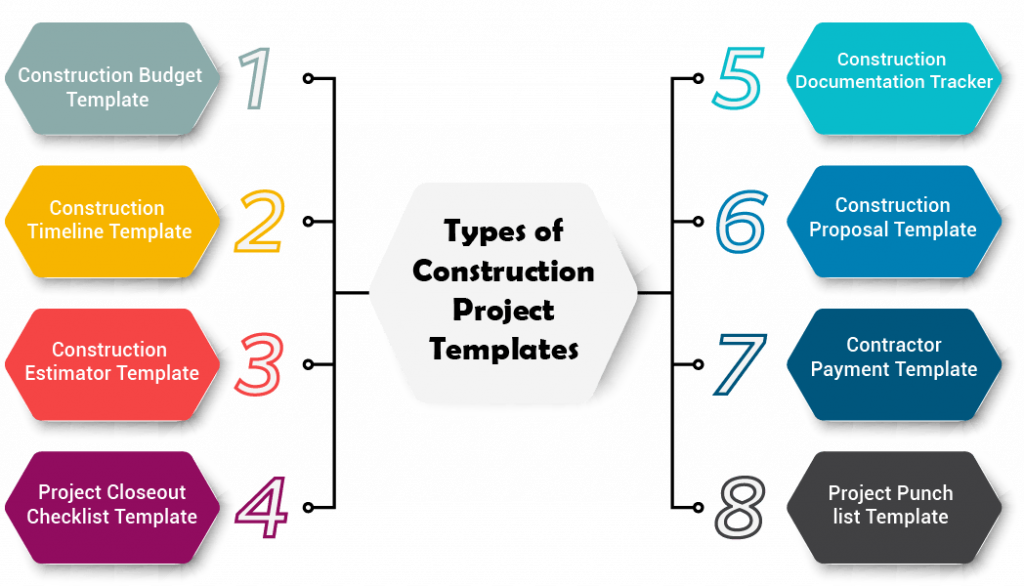 Construction Estimator Template
A contractor can also provide the home builder selection sheet estimate depending on the type of construction project.
A general construction estimator template helps the contractors initially estimate the cost of labor and total cost of the project. You can use this template to enlist the essential items required, their cost, and related labor cost.
Related Article: Construction Project Monthly Cash Flow Template
Construction Proposal Template
Before beginning any construction project, you need to have a construction proposal. Through the help of a proposal, owners hire contractors.
More than one potential home builder or contractor submits a construction proposal and tries to win the contract in many cases. Therefore, it is essential to draft an impressive construction proposal that will catch an owner's attention.
Furthermore, a construction project management proposal should be a thorough document that includes every detail of the construction project. It is also essential to properly organize the template as it includes so much information.
It is also essential because it will leave the owner confused if you do not properly organize it. The construction proposals we provide include all the essential information that makes everything clear and sensible.
In addition, all the information in a single document makes everyone understand the template. So, you can easily understand what is present in the template and quickly move towards planning the construction project.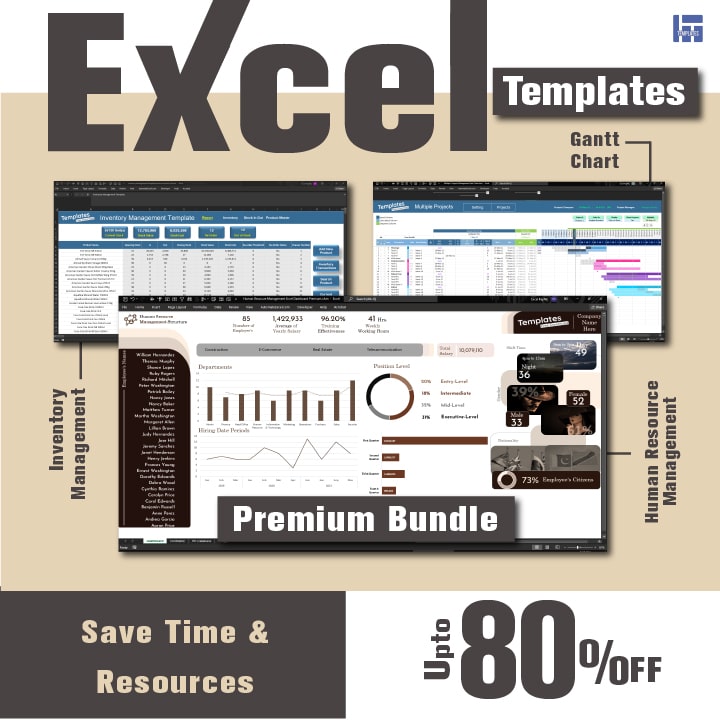 Construction Documentation Tracker
Most construction projects need a specific amount of documentation. These projects require documentation and need comprehensive tracking of these documents throughout the project duration.
All these details need to be organized, from specifications and plans to weekly progress reports and inspection schedules.
Furthermore, the organization of these details helps estimate project closure. Using a construction project management template ensures you that you are getting and requesting the right documents.
In addition, when you need a specific document in an emergency, you can easily track that document with the help of a template.
Related Article: 7+ Free Cash Flow Templates for Construction Projects
Contractor Payment Template
Those projects that exceed the due date require extra payment. In such cases, you pay the contractor and another team member daily, depending on the amount of work they complete.
So, in such a scenario, you can use a contractor payment template that determines the contractor's progress in a specific time interval.
Furthermore, with the help of this template, you can determine any change in orders, in the retainage, and the previous payments for each payment period.
This template also includes a second sheet separately to track the work status of each task and due dates to complete that task.
Project Punch list Template
When any construction project nears its completion, it is critical to inspect all the activities and construction tasks.
In addition, it is necessary to ensure that all the work is according to your specifications, plans, and standards. So, here this project punch list template can help you track any updates and corrections you have made.
Furthermore, the punch list template helps the contractors and subcontractors to stay on the same page. It offers them all the essential information that they need.
The punch list is an updated document that tracks the changes made in real-time. Thus, you can share it with many other sub-contractor easily.
Related Article: Free Construction Punch List Templates & Guide
Project Closeout Checklist Template
Closeout of any construction project is a long process, and it includes several steps. These steps are punch lists completion, contract closeout, final inspections, as-built submission, and many more.
Therefore, a project closeout checklist is important to ensure that each step is completed on time.
Thus, in a checklist, you can list all essential tasks, such as specific requirements, details of each task, and the final date of completion. In addition, it includes:
Contract closeouts
Required testing
Workmanship bonds
Certificates
Warranties and guarantees
Final submittals
How To Create A Construction Project Management Schedule?
Creating a project management schedule from scratch looks like a confusing and time-consuming task. But in reality, when you create a construction schedule, it requires only general information and tasks. You already know this information when you start a project.
So, if you have that information, you are halfway done with construction project scheduling. If you do not like to create new templates, you can always use free templates available online.
You can also download templates from our website in Excel format. But if you want to create your construction schedule template, you can follow these simple steps to create your template.
Steps To Create A Construction Project Management Schedule
The general steps to create a construction project schedule are:
Step 1: Gather All The Essential And Relevant Data
Every construction management project is different as it has its variable. But almost all projects must have some common items essential for creating a construction schedule template.
These general things include:
The scope of work of your commercial or residential construction project
A general overview of material and equipment required to complete the project
The time required to find and get all the materials
The list of essential codes that you want to check
Names of subcontractors that will participate in the construction project
A list of workers that will be a part of your project team
All of the estimates, bids, signed contracts, and client material selections
A list of the individual tasks essential to complete a project, such as a demo, site excavation, and so on.
The timeline that will show how long a specific task will take to complete a project
The schedule of each project will be different from the other, depending on the scope of work. For example, a new custom home build project will not require the same list of tasks that a new kitchen remodeling project will demand.
So, if you are creating a template for different projects, you have to save a copy of a separate template to work for a specific scope. For instance, you want to create a home builder selection sheet template, you can copy the template you have saved.
Related Article: How to Create a Work Breakdown Structure in MS Project
Step 2: Choosing A Software (Excel Or Google Sheet)
After getting all the information for your construction project, you need to develop a framework. Here, you have to choose software such as Excel sheets or Google sheets for creating your construction project template.
In addition, there are many other options that you can choose from for creating your schedule. But most popular are Excel and Google sheets. But if you are confused between Excel and Google sheet, both are good choices.
This software includes built-in schedule templates from where you can create your template from scratch. One most important thing to consider here is that if you share your schedule with other partners, you must prefer Google sheets.
It is because of the reason that Goggle sheets are free and easy to use. In addition, these sheets are also easy to share with others.
Step 3: Organizing Your Construction Schedule Tasks
Now, as you have the framework or template to create your construction project schedule, it's a great time to layout tasks. Now you have to organize all your construction schedule tasks.
It does not matter whether you have tasks in your mind or written on paper. The important thing is that you have to categorize and organize each task that needs to be done for project completion.
Furthermore, there is also a chance that some of your tasks may overlap or depend on the other tasks to be completed. So, if you want to make the whole process easy for you, make sure to write those tasks first that require early completion.
These tasks are dependent tasks that need to be done first. The listing and organization of these tasks first will help you make your time-consuming and hectic tasks less overwhelming and easy.
And once you place these tasks, you will have a shortlist of tasks left to place in the Gantt chart or schedule.
Step 4: Creating A Task Timeline And Project For Your Construction Project Schedule
It is one of the essential components of any project schedule. The task timeline is the basic component that ultimately creates the project's overall timeline.
You also need to organize the complete list of the tasks relevant to the project from beginning to end. Now assign a target time to each task that should be completed.
Furthermore, it is also possible that you might think of the task as both science and arts. If you are in the construction department for a while, it is easy to determine how long a task will take to complete. However, if you are new to this project, it would be difficult to count the timeline.
Step 5: Review Your New Construction Schedule
After rightly placing everything, it is time to review tasks, materials, timeline, and everything to ensure that nothing is left in the project. It is also common that most construction projects never go as you plan them.
So, there could be schedule changes and updates that need to be maintained throughout the project. Moreover, the initial schedule of any construction project decides how you want your project to be.
So, if you miss even the smallest task, it could have a major impact on the project. Therefore, make sure to review it carefully before sharing it with the owner and with other sub-contractors.
Related Article: Free 2 Week Look Ahead Schedule Template XLS | Construction Schedule
Top 6 Frequently Asked Questions

What are the steps to manage a construction project?

The steps to manage a construction project or responsibilities of a construction project manager are:

• Estimate the total cost of the project
• Keep aside a project budget
• Create a schedule
• Set up project parameters for how you execute the project
• Collaborate and communicate with project stakeholders
• Educate teams and workers about the contract details

What are construction templates?

Construction project templates track the project progress and help the project managers to identify key risks early in the construction phase. In addition, these templates ensure that the project is completed within a specified time of the contract.

What are the 5 phases of a construction project?

The five key phases of the construction project are:

• Conception and Initiation of the project
• Project Definition and Planning
• Project Launch and Execution
• Performance of the project
• Project Close phase


What is a checklist in construction?

In a construction checklist, you can find specific information on various phases and activities of your project. In a construction checklist, you can categorize specific materials, items, tasks, equipment, etc. This checklist breaks complex activities of the project into simple, achievable components.

What is a construction management plan?

A Construction Management Plan is, also known as a CMP, is a plan that outlines what construction work you need to undertake and how the manager will manage the project. In addition, it also includes the plan to reduce the possible impact on the residents during the construction.