This article will discuss what a construction punch list is, the construction punch list template, a complete process for completing punch lists in constructions, tips to improve construction punch lists, and pitfalls to avoid.
At some stage, any project has to come to an end. When they do, it's not enough to watch it fade out through the rearview mirror; you have to make sure that all I'm dotted and the t's crossed—and that's a construction punch list.
If you haven't yet implemented this construction checklist in your project, today is time to do so. So, let's first know what a construction punch list checklist is?
What is a Punch List in Construction?
A punch list is a document that lists the final work items remaining before a construction project is considered complete.
Don't include all work that does not conform to the specifications in the construction contract in the punch list. Instead, it typically includes minor corrections, alterations, or repairs required before the release of final payment.
A construction punch list, also known as a snag list, is part of the construction process's project closeout. It is a document where a contractor lists all tasks that are not completed yet or need to complete correctly.
Moreover, the punch list or snag list for the contractor or project owner aims to eliminate and highlight the remaining issues or items left on the list before responsibility turns over to the client.
Further, a deficiency or snag list is usually created in the final stages of a construction project and before the stakeholder's final walkthrough.
Also, the punch list is helpful in everything from large commercial construction projects to smaller residential projects. And these lists can help outline unnecessary errors or flaws that need to be corrected before the deadline.
Additionally, a punch list might include requirements on reparations to other materials or items that happened during construction and must now need repairing. Also, it includes faulty aspects of the installation of the building that currently do not function as assured.
Typically, punch lists or snag lists only involve minor fixes because most big issues have already been addressed previously through a change order.
However, minor changes are significant to properly execute a construction punch list to ensure your project has the finishing moves it needs to be considered complete.
Related Article: Construction Lump Sum Contracts | Everything You Need to Know
Elements of a CPL
Typically, a construction punch list definition will include the following elements:
Incorrect installations, like cabinetry or flooring.
Mechanical issues related to appliances, thermostats, and ductwork.
Interior or exterior issues
Anything damaged thing during the project, like defective drywall or cracked doorway.
Any unattended items in the original contract.
Moreover, punch lists help validate retention, which applies to the amount of money intentionally retained after the building process to ensure that the contractor meets up on the punch list and finishes all work.
In addition, retention also ensures that the work is consistent with all outlined and decided upon in the deal. Maintenance usually accounts for about five to ten percent of the initial contract price.
Finally, all construction projects aim to have zero things on their punch list. Once this is the case, the construction project will begin to complete a significant portion of the project.
Examples of Punch List items
Appliances
Equipment
Thermostat
Doors & windows
Items to tests
Plumbing fixtures
Internet/phone/cable
HVAC zoning
Mechanical elements Etc.
Items to Add
Hardware
Paint touch-ups
Light covers
Coating/sealant Etc.
Zero Punch List in Construction (ZPL)
To achieve this goal, the Quality Control aspect of Quality Management must be a top priority. Every action of the project needs inspection for quality before moving on to the next phase.
This can minimize the project rework's end and allow the contractors to reach their zero-punch targets.
Usually, a zero punch list (ZPL) indicates a construction project with no remaining items to address or fix at its completion.
If you need to make fewer repairs, the project becomes more profitable for the builder, and ultimately it makes the client happy. Although punch lists are common and honored by contractors, many target zero-point tasks to save time, hassle, and money in the long run.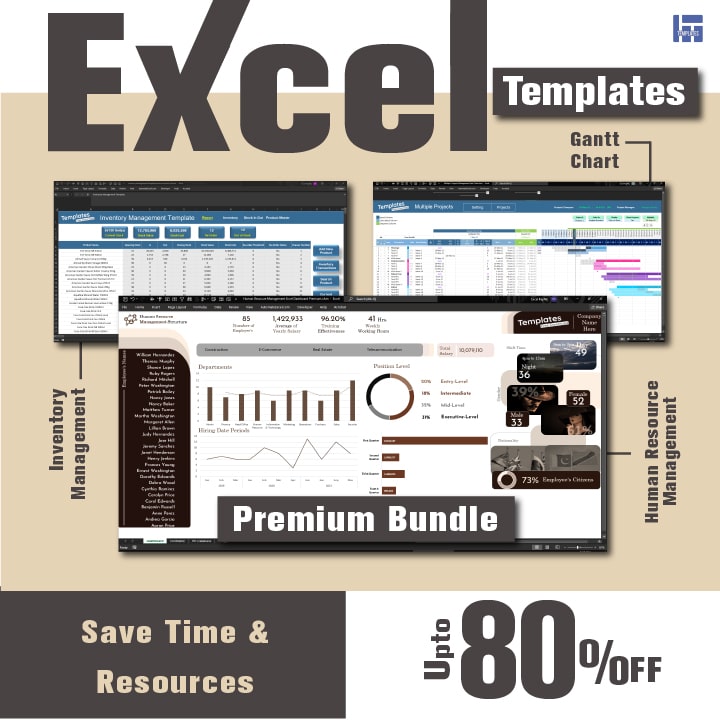 How to Achieve this Goal
To achieve the above goal, a few things are helpful:
Quality Control: a contractor should focus on quality control during the construction project. This strict quality control help prevent damage and mitigates errors. To do this, a constructor should set high standards from the beginning, such as a zero-punch goal in his planning. Also, he must evaluate quality at every phase of the project.
Clear Contract Documents: Moreover, starting a project with complete documentation covering all requirements would minimize the work's risk of not meeting or overlooking the criteria.
Communication: Communication depends on the project's nature. Usually, it includes communication between owners, parties, architects, and subcontractors.
At zero punch list, the contractor and the project owner will sign a contractual agreement that the project is complete and ready for final payment, plus all the retainage amount.
Punch-Out Work in Construction
Punch-out work refers to a quality control job in construction. Any big project which involves hundreds of thousands or more investment requires quality management. After all the other staff members have concluded their jobs, a punch-out technician will start.
A customer or the representative of the customer creates a punch list. This will include various jobs that need to be done before the project the conclusion of the project. The punch-out person will determine and conduct the necessary repairs.
Punch-Out Work Examples
Electrical: An electrical outlet may not work reliably. So, there may be changes to ensure their safe use and reliability.
Painting: This will follow most other repairs, like outlets, trim, drywall repair, and other punch-out jobs that impact the paint. Most painting work will be touch-up, providing the construction project with a consistent look.
Carpentry: Trim work and molding brakes during construction. If any of it requires repair or replacement, the punch-out technician will ensure it gets done as drywall may need some repair. Or you can address missing hardware from cabinets and doors.
Construction Punch List Process: Final Step Before Payment
The justification for everyone on the team should be worried about the punch list linked to the final payout. Usually, the owner will keep the retention fees until the completion of punch list things, putting the contractor's fate and subs in the owner's hands.
There are two critical aspects of the punch list process: creating and addressing it. First, the contractor will draw up a punch list to resolve minor tweaks and bug fixes and set up a walkthrough with the main stakeholders.
All parties point out any problems they find and want to fix until the project is closed during the process. Typically, planners and developers attend the walkthrough to discuss any improvements to the initial proposal and mention items that need to be updated or repaired.
The contractor and the tradespeople discuss any variation or modification to the original requirements at this stage. If all punch list elements are outlined, everyone forms a strategy to solve the remaining activities.
Finally, the contractor gives a general time estimate of when the project owner should expect the project to close.
Often, a punch list and its time to complete it will adversely impact the lien rights. The owner of the grants transfers legal rights to the project to ensure a secured return on the underlying obligation.
And the creditor will seize the assets if he doesn't fulfill this duty. The lien deadline will begin as soon as the project completes substantially. Unfortunately, this deadline does typically not allow for the work on the punch list.
Many contractors are faced with this problem where they deem the mechanic's lien date to be much longer than anticipated, suggesting that contracts are due much earlier than expected.
It's essential to make your punch list as brief and concise as possible so that you can overcome your lien deadlines and get into legal difficulties. In addition, you can save time and resources in the long term by keeping the remaining job simple at the end of the project.
Related Article: 6+ Free Building Construction Progress Report Samples [XLS]
Construction Punch List Roles
Here's a brief overview of each of the prominent roles in the construction punch list process:
Project Owner/Client: The project owner is accountable for inspecting any completed work and assessing it against what was defined in the contract. They decide if something needs repairing, comparing what was defined in the contract to work done.
Building and maintaining a punch list is not an easy task. It's a creative effort that involves everyone in control of the project. Each of them has a significant part to play when it comes to the punch list.
The project owner also uses the punch list to track project progress to ensure things keep moving.
General Contractor: The general is in charge of examining all key details and tasks in a punch list to ensure the project is complete thus far. The contractor should be the one to designate the tasks as they'll be with the customer during the walkthrough.
Once the project owner develops the complete punch list, the contractor evaluates and highlights its items and creates a plan of action for the subcontractors to address the fixes and make suitable corrections.
Subcontractors: The subcontractors are responsible for addressing the particular items on the list assigned by the general contractor. It is also a subcontractor accountable for following up and communicating changes in the project as they happen to keep the general contractor in the loop.
In this way, everything reflects appropriately in the final checklist.
Architects/Designers: Architects/designers must confirm that all designs are in place and completed correctly, based on the original contract needs.
Also, they follow up with the usual follow-up field reports by the general subcontractors and contractors. If the plans do not comply with the original contract, you must contact the customer and the contractor.
Improve the CPL Process
These simple tips will effectively execute your punch list as you create your construction punch lists.
Maintain a Rolling Checklist
One crucial piece of information is to create a rolling punch list instead of waiting until the end, creating it when the project progresses. Although a punch list may sound easy to make, it may cause a problem if not completed correctly.
Also, use this list to create workflows and set project standards to increase accountability across your team. Consider having daily check-ins to run through this checklist. Also, ensure work stays on track and that you're attending to all questions.
Make it as Clear as Possible
The rule of thumb is that it is not clear whether it needs explanation or not. All should know who, when, where, and when to do the mission.
Document and Take Hundreds of Photos
As the project progresses, make sure to record any aspect of the process. Also, take pictures where necessary. This way, you can avoid the need to redo work to explain why you handle things the way they have been.
Properly Assign Items to Specific Teams
A construction punch list format isn't a random checklist that tosses around person to person. But, keep one person in charge of the punch list and give them full responsibility.
Perform Regular Inspections: Throughout the project, carry out regular checks to ensure that your job is of the highest standards. Also, use the punch list format for your inspections so you can check in on all quality and safety measures during each job visit.
That way, you can resolve problems when they happen instead of waiting for the end to produce a huge punch list.
Adapt a Cloud-based Punch List
To track punch list items on paper is an outdated practice. Because using pen and paper leads to too many errors. So instead, use a construction punch list (free downloadable template) to create, track, and manage all of your punch lists.
Or use a cloud-based tool that enables real-time conversations. Also, you should be able to store all documentation in a central location that everyone can access.
Then, as the project develops, all contractors, designers, subcontractors, and project owners will have visibility into progress.
Set a Budget
Construction projects run over budget, so set a budget and stick to it from the get-go. Because staying on track leads to many benefits, such as reducing conflicts, fewer cut corners and unnecessary scrambling, more accessible and faster project completion, and more.
Be Open to Feedback and Suggestions
Before you can cross the item off the punch list, everybody must accept that it is complete and ready to go. If the project creator is not happy, he is entitled to have input before he knows that you have provided the deliverables.
Be open and don't take anything personally. Welcome, all responses to ensure you leave a positive lasting impression on every after-project conclusion.
Stay Flexible
Stuff happens. So, if more issues arise, add them to the punch list and adjust. That is what the construction punch list is all about.
Pitfalls to Avoid When Creating a CPL
When you focus on a building punch list, be mindful of the possible hazards that you can find, including the following:
An Unsure Budget
Construction projects are infamous for running over the target. And this is typically when you hit the budget only before finding many improvements and fixes.
To stop going over the mark and increasing unexpected expenditure, set a straightforward budget from the outset and stick to it as tightly as possible. Then, allocate a specific part of your budget to the punch list to remove unnecessary spending.
Lack of Open Communication
Communication is necessary during the entire construction process. For example, promptly notify the designer, project manager, and project owner when you encounter an obstacle or roadblock that disrupts the initial project schedule.
That way, you can solve the issues as they happen instead of leaving all the fixes until the project's end.
Problem with Lien Rights
You can reach your deadlines in a suitable timeframe sooner than intended. So, keep an eye on this day, and keep your punch list manageable within a specific timeline.
Lack of Documentation
Using papers, contracts, and photographs of your job lets you verify that you comply with your promises and avoid further work you initially outlined in the contract requirements. In addition, keep visual evidence of your job in the event of any accidental harm or hiccups caused by a pushback.
Lack of Understanding
Familiarize yourself with every detail outlined in the project to know what's going on down the road. Then, to avoid doing additional tasks or paying for anything beyond the initial work scope, ensure that you are mindful of and appreciate the contract from front to back.
The Bottom Line on Punch Work
Each project faces its specific obstacles, so preparing a complete and detailed punch list would offer everyone a better picture of what needs to complete the project.
That's why we've built this short, easy-to-use, downloadable punch list template to help you finish your project quickly and profitably.
Our construction punch list templates make it easy to plan, capture, manage, and report work from anywhere. Also, these templates help your team be more effective and get more done.
You can report on key metrics and gain real-time visibility into work as it happens with dashboards, roll-up reports, and automated workflows built to keep your team connected and informed.
When teams have insight into the job they're doing, there's no telling how much better they can do with the same amount of time.
Related Article: 7+ Free Cash Flow Templates for Construction Projects
Frequently Asked Questions
What is a punch list example?

Examples of punch lists are: repair the broken door. Replace damaged wallboard. Or repair broken paving etc.

What is a punch list for new construction?

A punch list is part of the project closeout part of the building process. The contractor plans a checklist listing all work not done or adequately completed in this process.

What should I look for in a punch list?

A punch list discusses and determines the "must-have" and "must do's" for a construction project. These lists include these three components: location, name of the task, and a deadline.

What is a punch guy in construction?

Punch-out guys are responsible for repairs to newly built homes or commercial constructions as final quality control activities. After creating the punch lists, the punch-out guys review them to define what repairs are required.

Why is it called a punch list?

The punch list is a document showing incomplete work on a construction project.