You will find blank timeline templates to print for your school assignments and projects on this page. Timelines are frequently used for history assignments, but they can be useful for a scientific process, reviewing story plot events, or planning a personal study routine. Let's explore what a blank timeline template excel is.
Related Article: Free Easy Step by Step Guide on How to Create a Timeline
What is Blank Timeline Template
Blank timeline templates in Word or Excel are useful for a teacher doing school projects with students. And for professionals to create business reports. Also, free blank timeline templates help anyone who wants to keep track of their important events.
If you are teaching a lesson, you can take help from a blank history timeline template. Similarly, there are also blank timeline templates for students. A timeline template helps you by providing a preformatted document.
That document is easy to read and use. Further, all the blank timeline worksheets listed below are editable, printable, and free to download. The blank timeline template for Word, Excel, and PowerPoint is for anybody who needs to make an impressive timeline illustration.
So it is easy to restyled and customized to suit your preferences. This project timeline template word is designed with milestones above and below. So, you can better utilize the space.
Moreover, it is a generic timeline, and you can manually edit it with your milestone dates.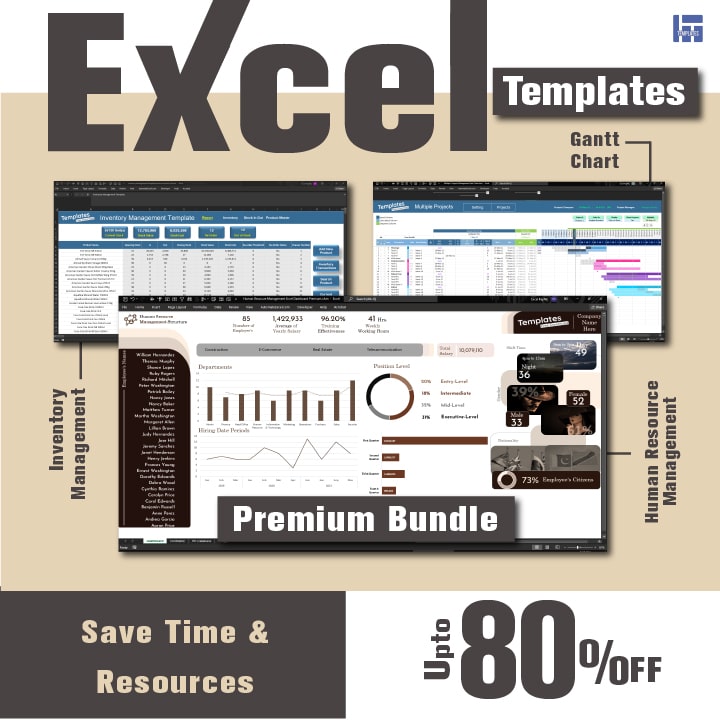 Importance of Blank Editable Timeline
Timelines are an excellent tool for telling stories and visualizing projects and processes. Project managers and business professionals use project timeline templates because they are clean and clear. Also, blank timeline templates are essential because they:
Give an overview of events.
Give detail, hierarchy, or a plan.
Highlight important points in time.
Extract essential information that people might otherwise miss.
Timeline templates are essential for experts and learners to keep track of events as per the set goal.
It presents information in an intuitive, concise and professional manner.
Keep the audience engaged and focused.
Marketing timelines make it easy for your entire team to see:

Which projects are coming up?
What they need to be doing right now.
When are their deadlines?
Above the blank timeline template, they eradicate the panic of mapping out campaigns and projects at the last minute.
Related Article: Free Project Schedule Template | Plans, Gantt Chart and Timeline Templates
Features
This minimalist, multi-color project timeline template is great for delivering a client project in an in-house management meeting.
Also, it helps in presenting a new project to the team and organizing it professionally.
Further, the minimalist format lets you focus on relevant information. But at the same time, introduce it to the audience in a visually friendly manner.
This blank timeline format is excellent for dividing the project stages into quarterly time sequences.
This blank timeline template is for people who want to present a high level summary of a project quickly.
The template has an adequate space left around to enable notes and comments that you want to include on the side. So, this quality makes the template ideal for building one-page summary reports for clients.
Since this free timeline template is in build in Powerpoint, you can embed or paste it into any Microsoft Office document.
It is quickly editable in the Free Microsoft Excel generator.
This office timeline builds in the Timeline with your information automatically.
Further, you can change styles, such as the shape of milestones or adding Elapsed time. So you can easily illustrate the progress of your Timeline.
Additionally, the timeline generator makes this template simple to update your slide in just a few clicks as the plan changes.
Components of Timeline Template
There are several components of a Research timeline template. Let's have a look:
Date and duration of Tasks
Descriptions of tasks or deliverables
Header and images
Dependencies between tasks
The tasks or deliverables that you need to do
How to Create Blank Excel Timeline
Microsoft Word allows users to build a Free blank sample timeline template. Let's see the process of creating a printable blank timeline template.
Related Article: Free Action Plan Template
Create a basic timeline
Open a new window and alter the page orientation from portrait to landscape.
Select the "Insert" tab and click the "SmartArt" button from the "illustration section."
Now select the "process" category inside the window that pops up. Then, pic the graphics that you want to use for your Timeline. Also, you can choose a blank vertical timeline template.
Enter your data
You are once generating your basic Timeline, open "text pane." You will find that it will make it much easier to update the default graphics than entering data directly in the Timeline input field.
Then, enter your milestones and description along with the date it the "Text Pane." Now again, the graphics will update automatically. To insert a milestone date, you can insert a line break using "Shift + Enter."
Further, to insert different events on your Timeline, press "Enter" after the existing milestone label or deliverable inside the "Text Pane." The more deliverable you add, the more the text size will shrink. So try to add a maximum of seven.
Customize your Timeline
Finally, once the basic Timeline is outlining, you can customize it easily. To do this, change its primary color from the "change colors" menu. You can also change the color by selecting different styles from the "Smart Art Styles" option.
Now, to customize the specific items, use the formatting options available in the small window that appears once you "right-click" on the individual item you want to customize.
Next, you can change the arrow shape's width by using the "Drag & Drop" option. Then move the circles a little bit higher or lower to position them closer to their subsequent descriptions.
Finally, to make some milestones stand out, you can resize them or change their shape. To do this, use the "Smart Art Tools Format" tab.
Related Article: Best Free Work Breakdown Structure Templates
How to Use Blank Timeline Excel Template
Each template in this list is a free blank timeline template PDF. You only need to download the samples you want and print them out. There are different purpose to use these blank timeline templates:
Use Blank timeline templates for work
This project timeline template will help you make a fantastic timeline. You can add details and colors and present them to your teacher or supervisor at work. This project timeline template will also help you outline your process towards an organization's goal. Also, it lists every project you want to hit along the way.
Use Blank timeline template for students/schools
A blank timeline template is an excellent tool for primary classroom activities. You can download the Blank Daily Timeline Template and print several copies for every student in the classroom. Also, students can draw pictures to explain the stage of a process. Moreover, they are useful to teach students the life cycle of a beetle or grow of a frog.
Top 7 Frequently Asked Questions about Editable Blank Timeline
There are many questions in the FAQ list of Free Editable Blank Timeline Templates. However, the top 7 and the basic ones are:
What are the types of Timeline?
The following are some of the types of timelines:
1. Gantt Chart Timeline
2. Chronology Chart
3. Interactive Timeline
4. Static Timeline
5. Vertical Bar Chart Timeline
6. Horizontal Timeline, etc.
What Does a Timeline Mean?
A timeline is a graphical depiction of a list of events, dates, or actions in sequential order over a linear timescale.
What are the Basic Elements of a Project Timeline?
Here are the essential elements of a project timeline:
1. Dates and Duration of Tasks
2. Descriptions
3. Headers and Images
4. Dependencies between tasks
5. The deliverables that you need to do in a project
How do I make a vertical timeline in Word?
First, go to the Layout tab and click on Orientation. Select the "Insert" tab and then click on the SmartArt button in the Illustrations section. Now, select the "Process" category within the window that pops up and sets the graphic type you want to use.
Where can I make a timeline?
Start with one of our timeline templates. We offer thousands of images and icons to add to your design. Finally, select the look and feel from professional designs. You can save your Timeline to share, print, or import into another project.
How do you write a timeline for a school project?
A. Write a project scope statement.
B. Create a WBS
C. Break each work package into deliverables.
D. Define project dependencies.
E. Define the total time needed for each task.
F. Recognize resource availability.
G. Identify essential milestones.
H. Build your project management timeline.
What is example of Timeline?
An example of a timeline is: what a police officer will create to figure out a crime or a listing of details regarding a critical time in history.
Finally, it was all about the "Free Editable Blank Timeline Templates". Please do share your feedback in the comments section and keep visiting us to learn more about Project Management.