Do you track how many days of PTO (Paid Time Off) you have? Wondering if there is something like PTO Calculator or simple leaves tracking spreadsheet that can easily track Vacation and PTO vacation accrual like PTO Calculator? If yes, you are at the right site.
We offer Employee PTO Tracker Excel template. You can download this free PTO tracker in Excel to calculate and track employees' PTO accrual balances.
Related Article: Resource Capacity Planner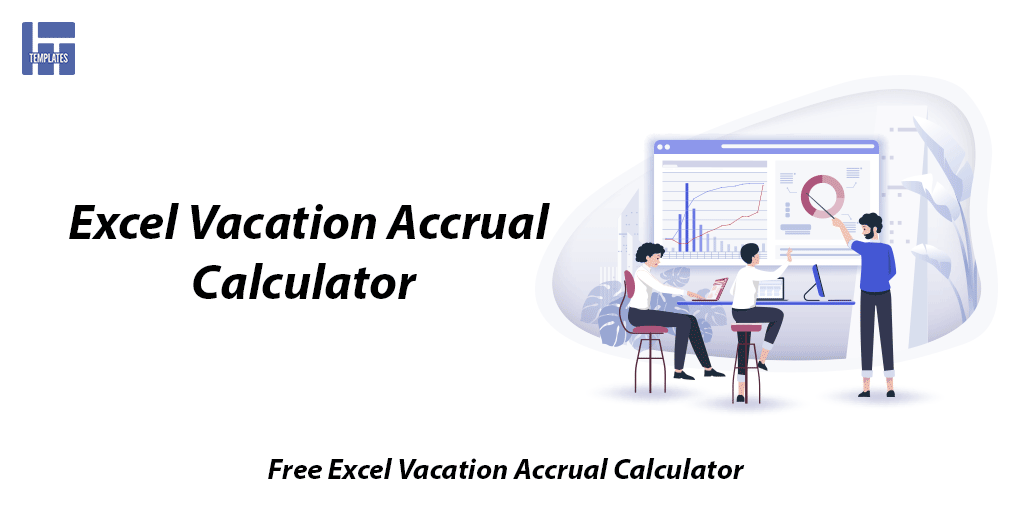 Introduction
Tracking employee time-off and vacation requests can be a bit difficult. But Vacation Accrual Calculator Excel Template helps track time-off and how much Vacation has availed, and how much is remaining. Also, it helps to prepare your repeated journal entries to expense vacation.
This free PTO Tracker Excel template is designed to calculate PTO balances based on the employee's tenure. This Template is also helpful to track and monitor employee leaves for a financial year. Further, this Template is based on labor legislation and the company's policy. But it is not limited to vacation days, maternity leaves, public holidays, sick days, or personal events.
Other possible situations of PTO are days related to the company's culture, training and courses, and teambuilding. So if you want to manage all these situations by using a single spreadsheet for all employees, download this free Excel PTO Tracker.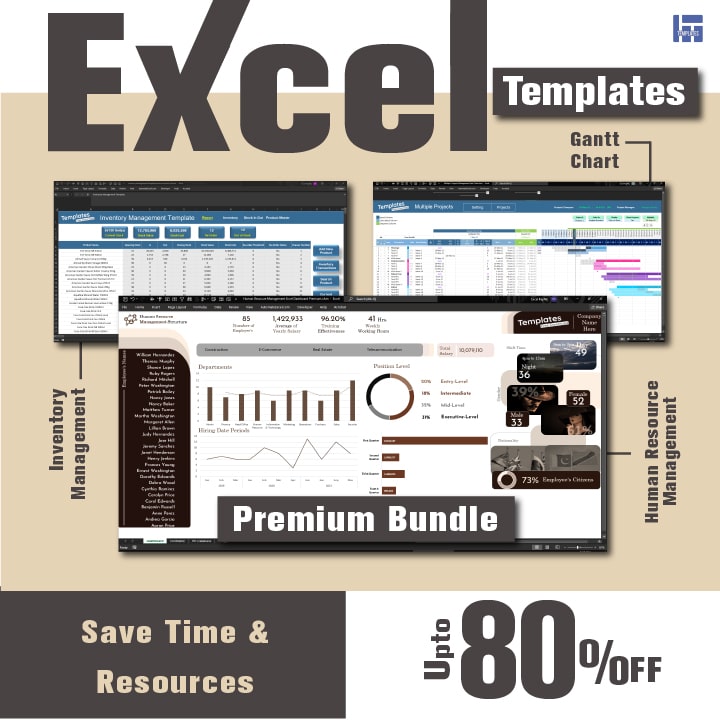 Importance
There are many reasons to take a PTO calculator. Below are some points explaining the importance of having a Vacation Accrual Calculator Excel Template.
By using this Template, you can easily keep track PTO of your employees.
It helps you by giving visibility of how many holidays an employee is entitled to. And how much has been taken.
You can get a birds-eye view of which employee is off and when. In this way, you can focus on other important stuff.
PTO is an essential part of balancing fulfilling work life. By offering PTO to your employees you can show them up how much you care for their well-being.
Moreover, a PTO tracker gives your business one standard method for tracking and managing. Also by using this tracker you will never have to deal with non-compliant requests ever again.
Further, using this Template simplifies the process. And the employees can book time off from one portal. Also, they can access your PTO policy and can see how many days they are entitled to.
Moreover, HR and bosses can access and compare all time-off requests. And can approve and decline them quickly.
In some cases, manual PTO tracking can result in employees taking advantage of the system. But a PTO tracker can keep the tabs on the exact days an employee is entitled to. And an employee can take advantage of it.
Keeping all employees' time off details in one system can end the hassle of scheduling and managing nightmares. In turn, the PTO tracker allows you to make the business plan quicker. You can also avoid mistakes and allow your team freedom to avail of the PTO whenever they choose.
When evaluating the pros and cons of adopting the PTO leave calculator, the pros come out on top. So why not try a PTO tacker?
Related Article: Recruitment Tracker Excel Template
Key Features of PTO Calculator
If you are looking for a Simple & Effective solution to calculate PTO for your employee, download this free Excel template to track and calculate employees' PTO accrual balances. This employee vacation accrual template has:
Some settings are available to cover the most common business Paid-Time- Off policy scenarios.
This annual vacation calculator is very flexible and easy to modify for your individual business needs
This PTO accrual spreadsheet automatically calculates PTO balances for today and any upcoming date
In this PTO accrual template, you can enter vacation dates as date ranges
This Template is designed for only one employee. But, you can make a copy of the workbook to use for the second employee.
Moreover, it has customizable PTO types. You can easily add employees and visualize their situations.
How to Use PTO Calculator Excel Template
To use PTO Calculator quickly and effectively, you should follow the below points:
Download free PTO Tracker and rename it according to your company's standards.
Open the worksheet and establish your company's special and public holidays.
Also, introduce the calendar of the current year in the holiday worksheet.
Then in the worksheet, define your PTO types.
Enter inputs in the employee PTO sheet
At first, review the accrual window details and PTO Policy
Further, fix the data validation errors if any
Then, enter PTO information when an employee takes PTO
Finally, view balance trend and PTO
Related Article: Best Free Project Management Template Excel (XLS)
Explanation
In vacation accrual calculator excel, the first tab is the Employ Info tab. So, you must enter your employee info here. Moreover, the dark blue cells are locked. But you can replace the data in the table.
Also, you can add rows by typing the employee name in the next blank row. There is a short VBA code that, that shows you only the selected Month and hides all other months. This PTO accrual spreadsheet can track leaves for over a year.
For example, if you follow the May-June, select May 2021 as the starting Month. Further, you can specify the working and non-working days through this Template.
Also, there is functionality at the right side of the Template to determine the working days by selecting Yes from the drop-down. Similarly, if you choose NO, the day will be marked as a non-working day in the leave tracker.
As soon as you indicate the non-working days, those days will change their color to gray in the vacation and sick time tracking spreadsheet. You can update the holiday list in the spreadsheet as "Holiday List."
The tracker will automatically reflect it in Orange Color. Also, if you need to enter the leave record for employees, use the related codes. Further, you can edit these codes.
For example, if you must enter Vacation, use V, use S, and so on in case of sick leave. Moving further, there are two more codes for half-leaves. So, you can enter H1 or H2 in this case.
Here is a version of the employee vacation planner template excel 2021. It can track leaves for 5o employees.
How to calculate Vacation Accruals with PTO Calculator Excel Template
To avoid breaking labour laws, small businesses that provide paid time off (PTO) must appropriately handle accruals. You may use our PTO accrual calculator template to calculate the right accrual rate to apply each pay period based on your business workdays, workweek hours, and yearly vacation days.
Choose the annual PTO allowance for your employees.
Choosing the number of days or hours you wish to provide your employees each year is the first step in calculating their PTO accumulation. The average firm offers 18 days of PTO, which might or might not include sick time, according to SHRM. This figure reflects that many businesses have tiered PTO plans, offering new workers less time off—for instance, only one week off a year—while providing individuals with more service years more time off—for instance, two or three weeks annually.
Smaller companies and startups might not have the funds to provide recruits that much paid time off. 43% of businesses don't even offer PTO, according to SHRM. For the sake of simplicity, let's use a two-week example in our math (10 days of PTO per year).
The number of days supplied will be multiplied by the average hours worked each week to determine PTO.
As for the math: 10 days x 8 hours a day is equal to 80 hours.
Calculate your average weekly hours of work
Although a 40-hour workweek is quite common, not all businesses have employees who work that many hours each week. Some employers treat workers who put in as few as 25 hours per week as full-timers and provide them paid time off and Vacation. Therefore, before processing your paycheck, you can acquire a more accurate accrual rate by entering the actual workweek hours for your company into the calculator excel template.
Determine total annual work hours available
After that, you must figure out how many weeks your company is open to determine how many hours a year are required for employees to be eligible for paid time off. Finally, your PTO accrual rate is determined using this "hours per year" figure as the denominator.
Human resources professionals have a typical number of hours each year is 2,080. It results from multiplying the number of hours a typical employee works a year by the total number of weeks in a year, which is 52.
Example: A Company has a standard 40-hour workweek and is open 52 weeks a year.
As for the math: 40 hours x 52 weeks is equal to 2,080 hours per year
Giving your staff two weeks of vacation time and paid time off each year equates to (in this case) 80 hours each year. Your numerator is that.
As for the math: 80 hours PTO divided by 2,080 hours per year = 0.038 hourly PTO accrual rate
That implies that the employee, in this instance, would accumulate 0.038 hours of PTO for each hour worked. Therefore, if they worked an average of forty hours per week, the accrual rate would be as follows.
Hourly Accrual Rate: 0.038 hours of PTO for each hour worked
Daily Accrual Rate: 0.304 hours of PTO for each day worked
Weekly Accrual Rate: 1.52 hours of PTO for each week worked
You must supply information for these three factors, which are covered in detail in the steps above, to determine each employee's PTO accrual rate accurately. In addition, your results may vary depending on how you rounded your numbers and how many decimal places you utilized in your computation. (We rounded our instances to two digits.) Our excel template, however, does not round the intermediate calculations; it only rounds the outcome.
Subtract paid holidays.
To prevent employees from accruing paid time off on days they are already being paid for as holidays, and you might choose to exclude the days your company offers paid vacation time off from the total. For instance, if your company offers 15 paid holidays per year and you value each day at eight hours, you should deduct that number of hours from the total number of workable hours each year.
Identify your business's start date for Accruals
We use a 365-day year in our Excel Template. But hardly every firm begins the year at the same time. Most small businesses utilize the calendar year, although some also use the fiscal year or the employee's start date. Although you don't need this data for the simple Excel template, you do if you want to know how much paid time off (PTO) or vacation time an employee has accrued or used over a year.
Annual Accrual vs Lump Sum
Most small businesses base their PTO calculations on the calendar year. You wouldn't even need to manage accruals if you granted PTO in one lump payment at the start of the year. The lump sum balance would be given to the employee on the calendar, fiscal, or anniversary day for use throughout the year. Then, for each day they took off, you would deduct hours from their remaining PTO or vacation time.
Use the correct Accrual rate per cycle
Applying the proper accrual rate to the payroll processing cycle, you use to pay employees will guarantee that you accurately compute employee PTO balances. In some areas, each pay stub needs to include the accrual rate information showing how much PTO and sick leave employees have accrued.
How a PTO Vacation Accrual Calculator works
A PTO calculator template is as useful as the data you enter, just like any other data tool. Because of this, we advise you to consider the amount of PTO you provide to your staff and all other factors outlined in the stages above. Additionally, think about who is qualified—and when—for full- and part-time employment. Finally, you must enter your PTO accrual rate into your payroll software or give it to your payroll service provider once you have established it.
In reality, just a small portion of how much vacation time employees will be allowed to utilize is determined by the PTO accrual rate. The amounts that may have been granted to new employees as a condition of their employment agreement are all included in an employee's PTO balance. Here are a few instances:
Negotiated PTO: Perhaps in exchange for accepting the job offer, your new worker negotiated an extra week of Vacation. For that individual, you might need to accumulate three weeks of PTO instead of the two weeks everyone else does.
Returning employee: Imagine a wonderful employee who relocated to another state and returned seven months later. You might wish to give them back any wasted PTO time.
An employee on leave: Some employers permit employees who take a four-month parental vacation to continue receiving their employment benefits while away from their jobs. In addition to health insurance, this might also include accrued PTO.
Components of PTO Policy
Though the PTO spreadsheet is simple to use, there are a few terms that you need to know. Also, some calculations happen while using this employee leave record format in excel.
Let's start exploring them.
Employee Name
Here comes the name of an employee for whom you will be tracking and calculating the PTO balance.
Hiring Date
Typically, a lot of calculations for vacation tracking depends on the Hiring Date of the employee. So, in this section, you have to enter the hire date. Because this Template will calculate the tenure from the hire date, and companies may have a tenure-based upturn in PTO.
PTO Unit
Further, you can track employee PTO in units of days or hours. So, if you choose hours, enter PTO in hours. And if you choose Days, enter PTO dates and ignore hours which an employee took.
Annual PTO Accrual Rate
Annual Accrual Rate is the PTO which an employee accumulates in one year. For example, a company may offer 110 hours of PTO per year.
PTO Accrual Period
This term shows how you accrue the annual PTO rate. If we take the above example again, how will the employee receive these 110 hours? So, we have six options: weekly, Every two weeks, Monthly, Twice a Month, Quarterly and annual.
Finally, 110 hours will be given to the employee at approx—9 hours each Month for 12 months. Don't worry. You don't have to remember all the calculations because we can use the PTO spreadsheet.
Twice a Month
For twice a month, you don't need to provide the First Accrual Period Begin Date. But we enter two days. Then the employee leave record format in excel will take those days as the accrual days every Month. Further, you can select "Last Day" for the 2 nd day, and the PTO spreadsheet will automatically assign the last day for each Month.
Monthly
For monthly PTO, you don't need to give the First Accrual Period Begin date. Instead, you will select a day of Month. Further, the options are -28 and Last day.
Related Article: Free Performance Improvement Plan Template
Annual PTO Rollover Policy
If an employee persists in accruing PTO every period, the balance keeps increasing, believing there are no vacations taken. Typically, companies don't like employees to accrue a large balance. Because:
Vacations allow an employee to maintain a healthy work-life balance.
Companies have to pay a PTO balance when an employee leaves a company. So, a very high balance means cash out the door for the company. So usually, companies adopt a rollover policy. This policy determines how many hours of PTO an employee can carry over.
Probationary Period
In some roles, employees cant get any PTO for the first X number of days. For example, an employee can earn any PTO at the initial three months of employment. You can set this easily through vacation accrual calculator excel.
Maximum Allowed PTO Balance
The rollover limit only relates to the end of the year balance. You can set your limit on maximum balance at any time.
Accrual Rates Vary By Tenure
Companies only increase the annual accrual rates for those employees who stay with them for more years. So, you can handle these scenarios by setting the Annual Accrual rate at maximum PTO balance.
PTO Or Vacation Dates
If you are going to track PTO in hours, you have to enter the PTO hours column. And you can ignore it if the PTO unit is days. You should enter date ranges to enter multi-day Vacations. However, to add single day vacation, enter both starts the date as the same date.
PTO Balance
When we add PTO dates, the balances get updated automatically. And by default, the current PRO shows on the top. But, You can modify the date and can view the PTO balance of any date.
Similarly, the balance trend chart displays the date by default from the Hiring Date of the employee. And you can modify it as well.
PTO Adjustment
If you need to remove or add PTO, use the adjustment table outside the PTO policy settings. As it allows to add PTO balance or reduce from PTO balance. Prorating When Accrual Rates Change As you know, the accrual rates vary by employee tenure. If the work anniversary comes in the middle of the accrual window, you have to prorate the PTO accrues.
Related Article: Roles and Responsibilities Template Excel
Free Download Vacation Accrual Calculator Templates
Here are few Vacation Accrual Calculator Templates that you can freely download for your Project Management.
Top 4 Frequently Asked Questions about Vacation Accrual Calculator
Since I have created this vacation tracker, I am receiving many emails and messages. So here is a refined version of the Template, which I have made due to your continuous feedback.
Here are the most repeated and common questions I have to get about the
Vacation Accrual or PTO Calculator Excel Template.
When I change the Month in the Template, the exiting leaves are reflected in the changed Month. Why is this so?

Well, this happens when using cell A1 to change the current Month. So it would be best if you used the arrow icons to change the months. And you need to use the A1 cell only to set the starting Month of the tracker. For example, if you feel like starting the calendar from April, make cell A1 value four. Now to move to March, use the triangle icons.
I tried downloading the Template, but it downloaded as zip.
So now how do I use it?
My team has fixed this issue, and now you can easily download Excel files directly.
Can some use his own leave codes in the Template?
Yes, you can change these codes in NX8:NX17 cells. Also, you need to indicate the name code in cells NL5:NU5. For instance, if you change the Work from Home leave code to X, change it in NR5.
I am to track multiple years of leaves. Do I have to create a new spreadsheet for each financial year?
Yes, this leave tracking calculator can only track leaves for one year period. You need to make a c copy for each year.
Finally, it was all about the "Free Excel Vacation Accrual Calculator". Please do share your feedback in the comments section and keep visiting us to learn more about Project Management.