Use of check request form is inevitable in our day-to-day lives. Everyone experiences using checks while making payments for products and services. For instance, we go to a grocery store, a restaurant, a boutique, or a garment shop to buy our necessities.
We can pay either through checks, ATM cards, or cash. Unfortunately, to request payment when an invoice was never shared is not available yet.
But we fill up a check request form. And you have to back up this request with documentation. This documentation gives details containing the payee's name, the payment amount, and the payment reason.
Check Request Form Templates
Generally, a Check Request Form Template is an internal document with which a member of a company requests money in the form of a check. The request is often to pay an outside vendor, but other motives can apply according to the organization's diverse needs.
Use this fillable request form if you like to pay for a refund via check. Also, fill out the correct details of the payment, and then remember to sign the document before issuing the fillable check request form to the specific recipient.
Moreover, If you are an employee who prefers receiving payments via check to cash, you will get this sample check request template Excel very helpful. The template allows you to provide your bank details so that a client can clear your payment via check.
Further, You can use this payment request form to get bulk payments into your respective bank accounts. The check request template is ready for print. So, you don't have to worry about doing a lot of editing on the design layout. Also, it is free to download.
Also, you can use this check request form differently. And The most important one is to give accurate information for easy review and checking. Also, The template is easy to fill out, and it is available for free download.
What is a Check Request Form?
A check request form is a good option for starting check transactions related to the payments such as registrations, subscriptions, reduction of revenues, membership dues, honorariums, etc. It also includes the transaction details, i.e., the date of issue and the issuer's name.
With the concerned person's consent, all the details in the free check request form template should be backed-up with the original invoice and other mandatory documents. Otherwise, the failure of providing these documents will deem the fileable request form invalid.
Payment Request Forms
Payment request forms are helpful in certain circumstances to make payments to people. A PRF is most likely suitable when the department initiates the payment. For example, cost of permitted subsistence for Visiting Academics, students of scholarships, and donations to volunteers or participants.
Payment request forms are also useful for payments to companies where you would not normally expect an invoice—for example, repayment or distribution of grant funding, etc.
You should not use the payment request form in the following situations:
To pay for services.
Claims for repayment of expenses made by individuals on behalf of the University.
Travel advances.
Check Request Form Examples
You can consider a payment or check request form as a type of document for making an account transaction for the transfer funds, refunds, reduction of revenues, and related transactions.
Also, You can use it for refunding funds due to the costs that an employee has incurred. Here are the most popular types of check request forms;
Duplicate Check Request
This is a central document to protect your account from fake activities. One noticeable effect because of the overview of the same request form is that the number of occurrences of misplaced checks or checks frauds has reduced.
Check Reimbursement Request
Further, use this template to refund or reimburse the expenses that a company must pay, whether travel, medical, or more. In the case of travel expenses, you require a travel request form for the accurate reimbursement of costs incurred during travel.
PTO Activities Request
You would use this PTO activities form in checking and monitoring the expenses incurred during PTO-related activities.
Check Payment Request Form
This check request template's primary function is to confirm whether a company reimbursed expenses or not.
Checkbook Request Form
Well, completing this form allows you to request a replacement of your checkbooks when you run out of valid or stolen ones.
So, these days, you can keep track of all your business transactions for filing your business affairs and proper paperwork.
While it's a fact that technology has improved by leaps and bounds, it's always remarkable to possess a hardcopy of your transactions for safety purposes.
Money Request Forms
A money request form is a non-standard method of requesting money for a product or service. Most of the time, you make payments due to a cash invoice.
But, the situations that give rise to the need for money request forms are special ones. And most of the time, you utilize this form within large organizations.
When is a Payment Request Form Used?
Certain departments use it in a company or ask for a budget to purchase specific products or services critical to their department's tasks or goals.
It helps employees who want to ask for an advance salary for the job they are still about to do.
It helps the banks to request payment for credits and loans.
It helps a company agent who has spent their money throughout the process of traveling for business purposes. In this case, they can use the money request form to ask for a refund for the money they have spent on business-related travel expenses.
What to include in Check Request Form?
When you use money request form templates to request payments, the following information should show in the form:
Date of Request
Here will come on the date you offer the request.
Department Name
Mention the name of the department from which the check comes.
Due date
This means the due date of the invoice.
Direct Pay
if you want the requested payment in the invoice to get paid in full, Tick "Y." or tick "N" if you accept incomplete payment.
Mail Check
If you mail the ticket, check "Y.," and if to pick it up, check "N."
Mail Attachment
If your check includes attachment and documentation, tick "Y.," and if it doesn't, tick "N."
Payee
Here come the complete name and address of the payee.
Vendor ID
This implies to the employee, vendor, or student I.D. number.
Purpose
Must mention the official purpose of the payment on the form.
P.O Number
Here comes the purchase order number.
Social Security/Tax ID Number
Enter the social security or tax I.D. number for the services provided.
Approvals
In the end, you require to sign the form. Also, authorized persons who approve expenses for the budget must sign the form.
Account Number to Charge
It refers to the account number used to charge all of the business expenses.
Invoice Number
It includes the invoice number which is getting paid. List them separately if there is more than one invoice.
Billing Date
This refers to the invoice billing date.
Check Amount
This implies the total amount asked for in the invoice.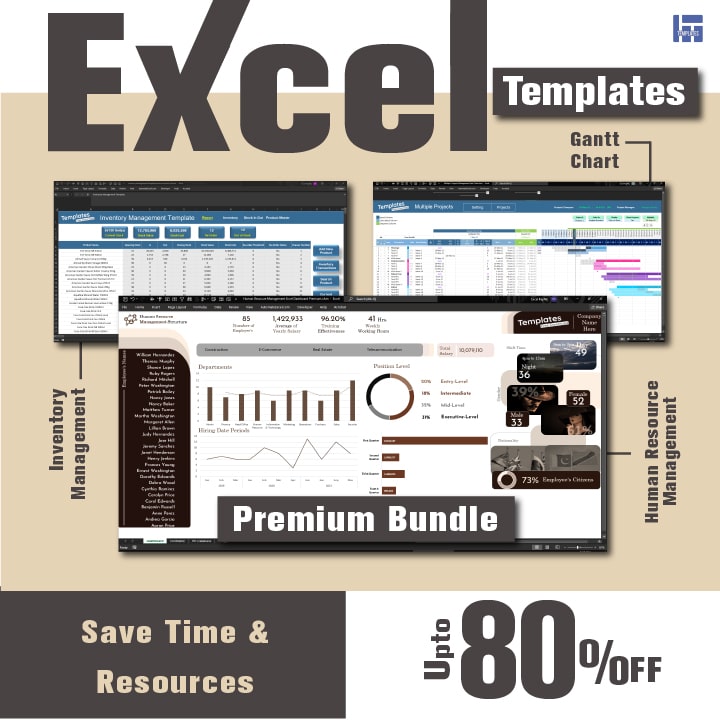 Procedures for Using a Check Request Form
The check request form process needs to complete simple check request forms for all of an organization's manual check requests included in a check request procedure. And this ensures accurate recordkeeping.
Also, whenever an individual needs a manual check issued for certain expenses, they should complete an online check request form template. And this accounts payable check request form requires personnel approval and relevant information.
But when you need to mail checks directly to vendors, you should attach any relevant documentation like order forms, etc.
Procedure
Here are the procedures to follow when using the non-profit check request form:
Complete the check request form template xls when submitting invoices. Before submitting the request to the Accounting Officer, there should be all authorizing signatures.
Also, use a payment request form or check for reimbursements, advances, and other items that don't have an invoice.
Further, add in the extra copy if you need a copy of the invoice with the check.
If you have multiple invoices for a separate vendor, staple each invoice with their attachments. And, if you have multiple-page invoices, indicate the total pages on top. Then you can clip these invoices collectively.
Also, provide complete information when requesting a check using a fillable check request form template.
Moreover, suppose the check request form is for labor or services, and your supplier is neither an approved vendor nor a corporation. In that case, there is a need to provide the Federal Identification Number or Social Security Number along with the IRS W9 form. And provide payroll of the staff members who offer services or labor outside of their traditional roles.
Get account all improvements within 60-days as part of the requirements of the IRS. Also, you must submit any cash or receipts or total the advance amount to the Accounting Office.
Further, when a check gets lost or stolen, place stop payment information on the account immediately to prevent losses. In such a case, an authorized signer of the bill may attach their signature on the Bank's Stop Payment Form, typically within ten business days.
When do Check Request Forms Cause Issues?
One of the more crucial functions of an online check request form is to adapt rush requests for checks. These requests are one-time payments that you make to suppliers outside the usual invoice submission process.
Well, these situations usually happen when an amount comes late. And this can cause an angry supplier to threaten to put a company's credit on hold. Also, it can spoil your relationship with the vendor.
In any case, the chances of a duplicate payment can shoot up. So, without an invoice to do a 3-way match, the receiver and purchase order or POR stay open on the company's books. Sadly, this can start several problems, including:
The most common problem is a duplicate payment that you can make until the lost invoice comes in and gets paid.
The second problem is open purchasing and receiver orders while the financial statements are already written. There is a possibility that States can view open receivers as unclaimed properties.
The final challenge is the Risk of Fraud. Unfortunately, most fraudulent payments occur because of check requests. But how does this happen? A dishonest employee who fills out a check request form either coerces or convinces authorized personnel to sign the form or makes the personnel's signature himself.
Also, Fraud can happen in response to an angry vendor who alleges nonpayment. Vendors have learned through experience that if they call and become violent with A/P personnel and jeopardize them with credit holds, they can get an overwhelmed controller to sign a check request form that approves payment.
Also, checks have taken the fancy of frauds who forge them as a tool to bother the other parties, whether in business or personal affairs. So, it would be best if you kept your eyes open when exchanging checks.
Advantages of Payment Requests Forms
Payment Request Forms can benefit those who presently don't have physical monetary bills to pay for some products. And these can be very useful because you don't have to carry actual cash in your wallet with these forms. But, you can sign a check, and it can only speed up the purchasing process.
Disadvantages of Payment Request Forms
Let's imagine that someone pays in the form of a check. If someone wrote the wrong amount or company name by mistake, it could mean losing finances.
Likewise, if people make advance payments and find out that the product might not even arrive on the exact date, or the product's quality is unsatisfactory, it could mean a waste of finances and time.
Essential Tips for Filling up the Check Request Form
When writing a check request from Excel, you need to mention the grounds of the payment, date, amount, and the details of the payee, including the required essential documents.
For example, if you want to fill up a check request form for a supplier, you should include the inventory checklist details, including the receipts.
Similarly, you should provide a detailed agreement with the check request form for any payment for a short-term service or product. Incomplete check request forms may require resubmission.
Top 5 Frequently Asked Questions
What is a check request form?

Most companies use the check request form to request payment when they don't offer or provide an invoice. There should be duplicate documentation boosting the check request and giving details regarding the payment amount, the payee, and the payment's objective.

How do I fill out a check request form?

To fill out the check request form:
• Enter the name, address, and phone number of payees.
• Then, enter the total amount of payment to be paid.
• After that, Enter the organization/dept.
• Then, enter a brief and detailed description of the objective of payment,
• Finally, sign the form.

Is a purchase order a check?

A purchase order is a kind of check. In comparison, a check guarantees that your bank will give someone money. A PO is a word that you will finally send someone a check, which promises to provide them with cash.

Which comes first, P.O. or invoice?

A PO is created when the customer places the order. In contrast, in an invoice, you make an invoice after completing the order. Moreover, a P.O. lists the contract of the sale, while an invoice verifies the sale.

What is bill only purchase order?

For bill-only purchase order lines, a receipt is automatically generated during billing. But, For bill-and-replace lines, you should get the item before you can match an invoice. And, You can add missing lines to bill-only invoices generated from bill-only P.O.s.