A Fill in the Blank Business Plan helps you evaluate a new business idea's feasibility in a critical, objective, and unemotional way. And the process of developing your business plan will help you outline your goals and the methods by which you plan to reach them.
In this article, you can find the most useful fill-in-the-blank business plan templates. Download and use this document as a starting tool to define these various aspects of your business.
Also, this document is available for free in Word, PDF, and Excel formats.
For your more convenience, we have included a fill-in-the-blank nonprofit business plan template, a simple fill-in-the-blank business plan template, and a fill-in-the-blank lean business plan template as well. Also, you can find steps on how to fill out a business plan.
Related Article: Best Free Project Management Template Excel (XLS) (2020)
Why Write a Business Plan?
A business plan is an essential tool for any business person to judge the efficacy of what you have been doing. Also, your business plan can be a helpful tool to help you boost capital for your business venture.
Also, a good business plan guides you through each stage of your business. Finally, you'll find your business plan as a roadmap for how to organize, run, and grow your new business.
Moreover, investors like to give money to businesses that will see a return on their investment. So, your job is to persuade them that your business will be profitable.
Also, your business plan is the tool you'll use to convince people that working with you or investing in your company would earn them profit.
In short, a business plan is the basis of your business. So, learn how to write a business plan quickly and efficiently with a business plan template.
How do You Fill out a Business Plan?
How to write your business plan for a new business pdf varies on your business's size and nature. So, below, we define five simple steps you can take to make and fill out your business plan.
Determine the Purpose of Your Business Plan
First of all, try to answer the following questions:
Are you making a strategic roadmap for your company?
Do your business idea is feasible?
Are you trying to attract investors?
Once you understand the goals of your plan, you can customize it to your needs. For example, if you want investors to take a chance on your company, you should include sections that talk about:
First of all, talk about your funding targets
Them, how do you expect to use any investment capital
What investors can get in return for their money
Finally, what key milestones do you want to hit for the funds.
After deciding your plan's purpose, you will better understand what data to convey and highlight in your project plan.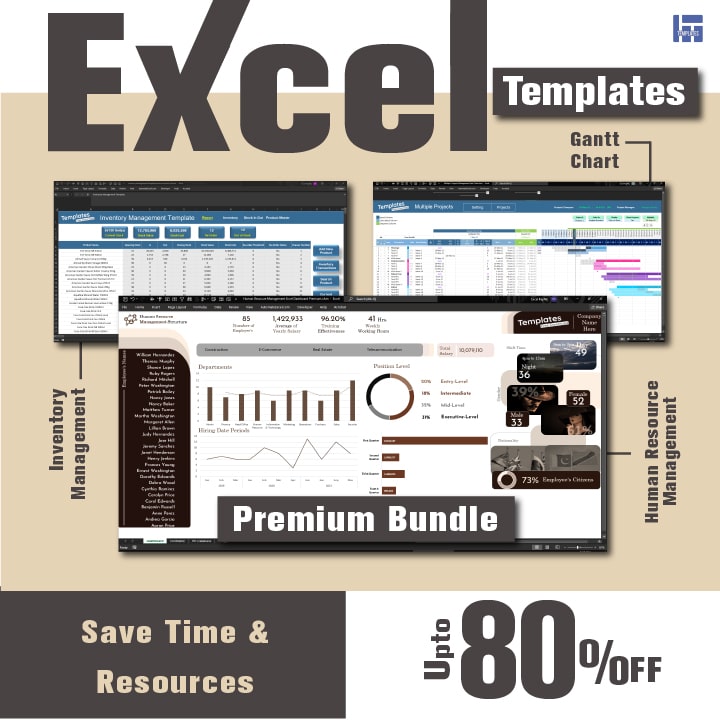 Outline Your Business Plan
Now, after determining the purpose of your business plan, define your business plan according to the goals of your business and the objective of the plan. A standard business plan contains the following sections:
Executive Summary
Opportunity
execution
Company and management Overview
Financial Plan
Appendix
Market Analysis
Organization Structure
Service or Product Offerings
Marketing Plan
Sales and Operations Plan
Financial Plan
Financial Projections
Related Article: Free Single-Page Business Plan Templates PDF
Market Analysis / Conduct Research
To write a good business plan, you will need to understand your target market and industry outlook. So, conduct competitive research to gather and analyze all the information you can about your business, including:
Market and industry trends
Target customers competitors
Product or service offerings.
Further, to write an effective plan, you must know what your competitors are doing and their strengths and weaknesses. Also, look for trends and themes, and what do your successful competitors do?
Consequently, you will have some effective ways to conduct market research include looking at your historical sales records, sending surveys to your target audience, and interviewing customers.
Fill in the Blanks on the Outline of Your Business Plan
Initially, use the market research to fill out the relevant sections of your business plan outline. Only include information that is important to the operation of your business.
And keep the outline concise to ensure that the relevant details don't get lost in facts. Also, be sure that each section of your strategy focuses on and aligns with your business plan's purpose.
Organize and Management
Well, in this section, tell your readers who will run your company. Also, file away all the information you compile about your business in an available location. Also, make sure that this information is well organized.
Further, describe the legal structure of your business. And use an organizational chat to tell who is in charge of what in this company.
In addition, add some of this supportive documentation to the appendix section and make sure you can easily update and locate it as your strategies and objectives change. Also, consider including CVs and resumes of key members of your team.
Related Article: Functional Specification Templates | A Complete Guide
Simple Fill-in-the-Blank Business Plan Template
This simple fill-in-the-blank business plan template is easy to use. And it will guide you in writing your business plan. It has all the standard components of a business plan that allows you to customize content related to your product or service.
Fill-in-the-Blank Business Plan Template for Startups
This fill-in-the-blank business plan template is designed for the startup business that needs funding and resources to get up and to run.
Also, this startup business plan sample pdf provides your potential investors with information on your product and service offerings, financial requirements, the timeline of milestones, marketing efforts, market analysis, and much more.
Fill-in-the-Blank Small Business Plan Template
Free Fill-in-the-blank small business plan template guide you through each part of your short business strategy. So, if you want to establish a business or plan to start at a future date, this template will help you a lot.
Also, this fill-in-the-blank business proposal template comes with a title page. And it contains ready-to-fill content in each section which keeps your plan thorough and organized.
The Fill-in-the-Blank Nonprofit Business Plan Template
This fill-in-the-blank nonprofit business plan template enables you to convey your nonprofit organization's objectives and purpose to stakeholders.
Also, this template includes space for information about your nonprofit's background, program offerings, key personnel, market analysis, fundraising methods, marketing activities, more.
Fill-in-the-Blank Lean Business Plan Template
Fill-in-the-blank lean business plan template allows you to highlight your plan's essential details on a single page.
Also, this template gives you space to add the names of your management team members, your unique value proposition, a visual timeline of your milestones, marketing activities, target customers, cost structure, and revenue streams.
Bottom Line
Although, business planning is an ongoing process that can help you prove your idea, set goals, and successfully pitch your business. So, empower your team to go above and beyond with a flexible template designed to match your team's needs.
in order to start writing your business plan, download our free printable business plan worksheet to make a good business plan. In addition, if you need to reference specific industry examples, look at our sample business plan templates.
Consequently, when your teams have clarity into the work getting done, there's no telling how much more they can achieve in the same amount of time.
Related Article: The Best Free Financial Planning Excel Sheets
Frequently Asked Questions
How do you fill out a business plan?

To write a business plan, follow the below points:

• Write an Executive summary.
• Company sketch.
• Market analysis
• Organization and management
• Service/product line
• Marketing and sales
• Funding request
• Financial projections etc.

What are the five elements of a business plan?

Five Components of a Business Plan are:

1. Executive summary.
2. Business overview and structure.
3. Market research and policies.
4. Management and staff.
5. Financial projections.

What are the three primary purposes of a business plan?

The three most basic purposes of a business plan are:

• Firstly, Creating an effective strategy for growth.
• Secondly, determining your future financial needs.
• Lastly, attracting investors.

What is a business model example?

Direct sales, advertising-based, franchising, and brick-and-mortar stores are examples of traditional business models. Also, businesses that combine internet retail with brick-and-mortar stores are examples of hybrid models.

What is in a business plan template?

The business plan template consists of a single document. Further, you can divide it into several sections, including a description of the organization, the market and analysis, sales strategies, capital and labor conditions, and financial data.