A solid business plan is crucial whether you're a startup or an SMB. So, here is a collection of free one page business plan PDF, Word, and Excel formats.
Business relies on plans, strategies, roadmaps to gain perspective on what will happen. Milestones set out in strategic and thoughtful planning for development and progress, priorities that can follow deadlines, all of which require careful and calculated planning.
These one-page business plan PDF templates are for a services business. Also, these business plan templates for a real estate agent and business plan templates for real estate agents are specifically for businesses and companies who don't know where to start.
These will work as boilerplates for whatever milestone your business needs.
Use this one-page business plan template to get started on your plan immediately. These business plan templates are simple, organized, and easy to use. In addition, you can use these templates to build a more detailed and elaborate procedure.
Benefits of a One-Page Business Plan
Although, there are many good reasons why making a business plan is essential for your business's future. For example, going through this process makes your business grow faster.
But, creating a one-page business plan helps your business in the following ways:
Firstly, creating a free one-page business plan summary template pushes you to prioritize critical ideas.
Also, having a one-page plan makes it easier to share. You can quickly send it as an email attachment to stakeholders. Then throw it into a slide deck and even have it printed off as an easy read for stakeholders.
Also, this one-page business plan doc enables your audience to scan and grasp the main ideas of your plan quickly.
Obviously, investors don't have lots of time to read. So, a one-page document can get the idea of your business across quickly.
Moreover, this one-page business case template lets you easily share and move your business idea to upcoming investors and stakeholders.
Also, it speeds up the business setup, especially businesses that don't need investment to get going.
Further, this one-page business summary provides a solid starting point to expand upon later.
Thus, this simple business plan template pdf enables you to document your ideas to see a feasible plan.
One-Page Business Plan Example
This one-page business plan includes critical elements and provides a visually attractive layout. Information on each part of the plan is concise, including descriptions of the company mission, management team, product offerings, main marketing activities, competitors, and financial forecasts.
Also, this plan offers links to additional resources so that stakeholders can easily find information to support the plan's details.
How to Write a One-Page Business Plan
A one-page business plan sets out the traditional business plan, which removes the key elements and extracts the important details down to one page.
And to decide the main items to be highlighted in your one-page Strategy, remember the type of business you conduct and the financial needs of your business.
Then, to simplify your business plan into a one-page document, follow the stages below.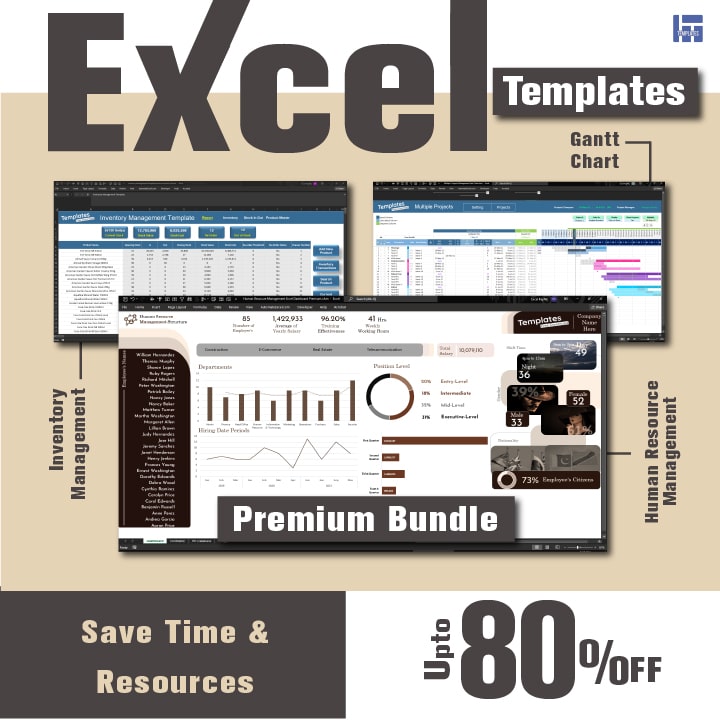 Summary
Write one or two sentences about:
Business concept
Key success factors
Current situation
Financial needs
In a one-page business plan, you only want to choose one of the elements you want to discuss. Also, focus on the environment that is important to your situation. For example, if you write a proposal to seek investors, zero in the field will impress them the most.
For example, do you have an excellent team set up to work with you, but you need funds to start?
Talk to you about your mutual experience as a reason why investors should buy into your company. Is your business model disruptive?
Demonstrate that this is so and how the audience would learn from it. If this isn't the first business idea, explain that this business will be different from the last one you started.
And what you've learned from the past that you're going to put in action this time.
In the traditional business plan, you can switch from the introduction to the "view" section but miss the one-pager and move to market research and plan Analysis.
Plan Offerings
Write a few sentences about:
Product or service positioning statement
Unique value proposition
Market Analysis
Include some sentences about:
Primary target customers/market
Market size
Customers in the target market
SWOT analysis
Customer needs in the target market.
In your one-page plan, you need to focus almost entirely on the business segment you plan to pursue. Leave the details on the macro sector with a standard plan. Also, describe market niche, bearing in mind that the more specific the target market, the better.
Competitive Analysis
Now, write only two to three sentences describing:
Direct competitors/products/ services
Existing alternatives
Opportunities
Competitive advantage
Threats and risks
In your shorter plan, zero on answering a few questions: Which goods and services are the most competitive? There are the best markets for your product or service? Where are you going to face the most severe threat? Remember to keep the response brief and to the point.
Marketing and Sales Plan/Strategy
Write a couple of sentences on:
Key marketing strategy
Key-competitive capabilities
Key sales strategy
Key competitive weaknesses
Remember to think about why the differentiation is going to matter to consumers and the audience. It needs to be painfully clear and concise. If this is not the case, reconsider and try it again. Or rethink your whole business plan.
Products and Services
Write a sentence or two on:
Positioning of products/services
Competitive evaluation of products/services
Here again, you'll want to set down thorough definitions and concentrate on differentiation.
Marketing and Sales
Write a sentence or two on:
Marketing strategy
Sales tactics
In your one-page plan, you will need to practice some restraint and focus on the one promotion or sales tool that will be your calling card.
Don't scatter-shoot too far, particularly though you're preparing a multi-pronged approach; focus on the bread-and-butter initiative that will drive most of the results.
Operations Plan
Here write down a few sentences about whichever is stronger:
Specialized equipment or facilities
Distribution method
Staffing requirements
Facilities
Human resource plan
Key personnel
Product/service delivery
Financial Plan
Keep this section focused on:
Sales projection
Profit and loss projection
Cash flow projection
Starting balance sheet
Balance sheet projection
Also include profit and loss projection highlights, such as sales, gross margin, net profit, and general and sales administrative. Also, you can consist of sales targets here.
Gather all Your Findings on Your Business and Industry
Compile all data you've collected from market analysis, interviews, polls, and different teams in your industry. Then, combine each text to gather the information essential to your company's activities, which applies to your outline's bullet points.
Write a Few Brief Sentences for Each Key Bullet Point
Finally, when you have drawn up an outline and compiled facts, write two or three sentences for each key bullet point that extends and outlines the sub-bullet points for that part.
Ensure that You can Support all the Provided Information in Your Plan
Since a one-page plan omits all the information included in the standard business plan, make sure that you have market analysis and other supporting evidence on hand to show clients as they have concerns when they study the plan.
In addition, make sure that you fully understand the supporting material and know-how to restate it in your language before you disburse the plan.
Ensure Your One-page Business Plan Answers all the Vital Questions
A one-page business plan should at least answer the following questions:
What product/service do you recommend?
Who will use the product/service?
What kind of problem does your offer solve?
How will the product/service get to our customers?
What options do your customers use, and why are you superior?
Secondly, What is your distinctive point?
What resources are we going to use to get up and running?
What are your sales going to look like in the first few years?
Lastly, when are you expecting to be profitable?
In addition to the above steps, you can save time and start your plan by downloading one of the templates provided on this page. You can also check out "Free Executive Summary Templates," which can serve the same purpose as a one-page business plan.
One-Page Business Plan PDF for a Service Business Template
This business plan template is helpful for businesses that provide a service. This one-page template gives space to list the vital information about your Strategy, product/services you offer, the problem you are solving, your mission statements, staffing requirements, key objectives, target audience, and much more.
Single-Page Business Plan for Small Business Template
This one-page small business plan template summarizes the critical aspects of your business strategy. Also, it provides details on your organization's mission, vision, product/service offering, and management team.
Then, it identifies the market size, target audience, competitor offerings, and your competitive advantage.
One-Page Business Plan for Real Estate Agents Template
This one-page business plan template is created for real estate agents to set objectives and implement an action plan. You can enter your primary goal at the top of the template and determine three high-level activities you need to complete to reach the goal.
Also, the template contains a strategic action plan that breaks down each high-level activity into deadlines and tasks with an additional visual timeline to ensure you stay on track.
One-Page Business Plan PDF for Nonprofit Organization Template
This one-page business plan is suitable for a nonprofit organization. It has room to detail the company's mission and purpose statements and who it serves, the problems it solves, and the resources it offers.
Additionally, the template includes room to detail your marketing activities, financial plan, costs, and more.
One-Page Business Plan PDF for a Product Business Template
This one-page template develops a strategic roadmap for your organization's product offerings. Also, it provides space for you to include a business overview, your competitive advantage, a description of your target market, a list of marketing channels you plan to use, distribution channels, and success metrics.
One-Page Business Plan PDF for Startup Template
This one-page business plan template helps a small startup company document a plan to define whether an idea is viable.
Also, this one-pager illustrates the problem and solution, the target customer, the product or service, the existing alternatives, the marketing and sales plan, and other information.
Single-Page Lean Business Plan Template
This one-page business plan template uses a Lean approach to develop your business plan. Also, this customizable template is helpful to detail the crucial elements of your Strategy.
And it includes a brief business and industry overview, options from your competitors, your product or service offering, and your competitive advantage.
This template also contains space to detail your marketing plan, financial plan, success metrics, and a visual timeline of milestones.
Single-Page Business Planning Template with Timeline
Indeed, this one-page business plan template with a timeline helps organize and schedule critical activities for your business. And you can fill in the cells according to the due dates, color-code the cells by phase, category, or owner, to provide a visual timeline of progress.
The One Page Business Plan PDF Template
This one-page business plan template includes the following items:
First of all it talks about the Problem
Then, it tries to find possible Solutions
Consequently it goes towards designing a Business Model
Market Analysis
Competitor Analysis
Financial Projections
Funding Required & Uses of Funds
Tips for Creating a One-Page Business Plan
Now that you know how to create a one-page plan and the advantages of doing so, let's see some simple tips to make a start:
Firstly, you should set a time limit (up to one hour) to focus and work on your plan.
Then, use a one-page business plan template to create a plan.
And, ensure your business plan lists only the main aspects important to running and operating your business.
Also, remember this is a living document. So, review and adjust it continuously as strategies and objectives change.
Finally, grow on your plan as your business size and requirements grow.
Choose from our free sample business plan templates when you need more space to lay out your strategies and goals.
Final Thoughts
Empower the people to reach beyond and beyond with a flexible framework tailored to meet your team's needs and grow as markets shift.
Our free one-page business plan templates make it easy to plan, capture, manage, and report on work from anywhere. Also, they help your team be more effective and get more done.
So, you can get a report on key metrics and real-time visibility into work as it happens with roll-up dashboards, descriptions, and automated workflows made to keep your team connected and informed.
Frequently Asked Questions
How do you write a one-page plan for a business?


• First of all, write a Summary.
• Then make market Analysis.
• After that, do a competitive analysis.
• Then focus on Strategy.
• Write about the Products and Services you provide.
• Marketing and Sales
• Then Look for the Operations.
• lastly, check your Financials and resource flow.

What is a one-page plan?

The One-Page Business Plan is an automated strategic planning method. It directs the user through steps to develop a strategic plan. Also, it automatically categorizes the user's responses to requests to provide strategic planning output.

What are the four types of business plans?

The 4 Types of Plans are:

1. First of all is the Operational Planning
2. Secondly, Strategic Planning
3. Tactical Planning
4. Finally, there comes Contingency Planning

What is a simple business plan?

The business plan consists of a single document separated into many parts, including an overview of the organization, strategic Analysis, market research, sales plans, financial information, and capital and labor needs.

What are the three main purposes of a business plan?

Mainly, there are three primary purposes of a business plan. That are; to create a successful strategy for growth, determine your future financial needs, and attract investors and lenders.