Building and using a creative workflow should be the basis of any successful business. However, being efficient and innovative at the same time does involve a certain amount of organizing, and that's remarkably true if you work in a marketing team.
Especially, team leads and project managers need some structure to produce creative materials efficiently. Therefore, to avoid chaos, there's a need to have a well-structured and creative workflow for all those involved.
This article offers help from experts on how to implement effective creative workflows and tips on creative workflow software.
Also, you will find phases of workflow, how to implement the workflow, how to deal with clients that need to change their process, and roles and responsibilities.
What is Creative Workflow Management?
Creative workflow management is another term for the process of tracking the workflow on creative projects. Some people also use the term creative operations.
Creative workflow management is a process within your company that helps teams create, review, and approve creative projects.
Some people also use creative operation terms as well. Establishing this process is key to completing projects more professionally.
Typically, a creative workflow template includes the following:
Outlining the idea
The formation process
The evaluating and approval step
The launch or implementation
Although these are the most critical steps in increasing productivity, those participating in the process must still develop a certain mentality.
However, the goal here isn't to create a rigid mechanism but to strike the right balance between enabling structure while still allowing space for creativity.
The explanation for this is clear. You'll save money, time, and, most importantly, stress if you apply it correctly. This is true for all types of projects, but it is especially true for large ones, where structure and organization are essential.
Workflow Types
Below are three forms of workflows that you can use in your business:
Case Workflow
Project Workflow
Process Workflow
Workflows take place all over the office. Workflows occur as data travels from one job to another, and they may be very organized or utterly unstructured. Let's see each type in detail.
Related Article: How to Create a Work Breakdown Structure in MS Project?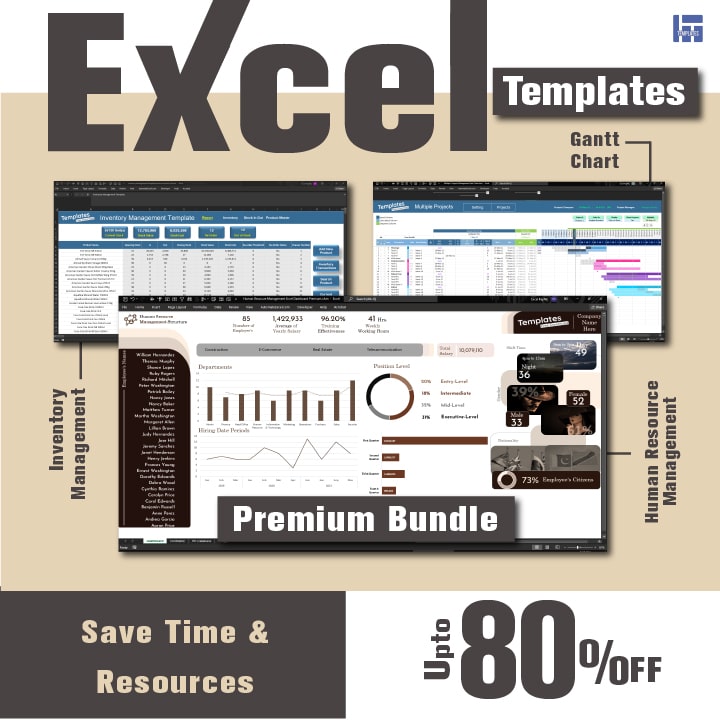 Case Workflow
You don't know the direction needed to complete the item at the outset of a case workflow. When more evidence is collected, the direction becomes simpler.
Support tickets and insurance claims are two examples of possible scenarios. It is unclear how these things can be processed right away; the course will become clear after any investigation.
Case workflows, like process workflows, can manage any number of objects, but they rely on a person or an intelligent bot to determine the best way.
Project Workflow
Projects, like systems, follow a standardized course, but there might be more flexibility along the way. For example, consider launching a new edition of the website. You will accurately estimate the order in which tasks must be completed to finish the project.
On the other hand, project workflow is only useful for one object. Another website release will take a long time, and it is unlikely to follow the same direction.
The majority of online tools can only apply to workflows in the context of process workflow. Still, the other two are equally relevant to remember since they include the majority of office work.
Process Workflow
When a series of tasks are routine and repeated, it is called a process workflow. This means you know exactly the direction an object can follow before it enters the workflow.
Workflows for business processes are designed to manage an infinite number of objects. A purchase requisition acceptance workflow is an example.
The workflow is set with few differences as soon as it begins, and you can process any number of things in a single workflow.
Why You Need a Good Creative Workflow Process
Deliverables and milestones are a part of every creative project in an organization. So, when there isn't a process in place for starting, creating, and approving the work, such deliverables, the creative work itself, and the deadline will be constantly interrupted.
Everyone involved in the project should be aware of its requirements, including what it requires to move forward, who has and has not given input, and whether it is on track to be completed on time.

A creative workflow that monitors and steers all work will help prevent confusion while saving time and resources.
Graphic design services, advertising agencies, and digital creative agencies are among the companies that use the creative workflow process regularly. But, many other organizations though use the process to increase their performance.
For example, some businesses have adopted a more traditional inventive workflow process, relying on emails, spreadsheets, meetings, and continual communication.
Others control workflow using automation or software-as-a-service (SaaS) applications.
Benefits of Using Workflows
Workflows save time while still ensuring transparency and consistency. Find the following ten advantages of using workflows in project management.
Effect organizational change. As a team works together, it reduces the need for managerial intervention in the business process and allows for understanding the workflow.
Give improved access to information. Must test critical processes at any stage to ensure there are no bottlenecks or complications. Project management will use this oversight to see how well the process goes from beginning to end.
Can advantage process change. Businesses must examine their existing procedures as part of creating a workflow. This could result in improvements and optimizations.
Reduce project risk. If a project is at risk, the project's difficulty increases, and the number of team members can increase. So, workflows can help ensure that project delays are reduced.
By minimizing the need to redo work, it will also help to reduce potential disputes and costs.
Improves project timeline estimates. Project managers will use this information to predict how long work or the whole project will take.
Proper Management
Businesses can input rules. Workflows refer to predefined guidelines rather than individuals making choices at the moment when challenges arise. This reduces some of the guesswork, saving time and boosting confidence in the organization's ability to complete work.
Provides outlook. Workflows are a graphic representation of a procedure for stakeholders.
Managers can focus on the plan. Managers do not need to waste time focusing on operations while a system is running smoothly. Instead, they should work on other work to help the organization expand and prosper.
Workflows offer an audit trail. When using workflow management software, this is very true. For example, project progress and implementation were recorded, relevant information such as who acted, why it was completed, and any changes.
Define work responsibility to different people. Instead of the workers being unaware of who is responsible for performing work or where their roles lay, a workflow determines it for them.
What is Not a Workflow?
You don't have a workflow if data isn't going. This isn't a workflow, just job management if you're juggling a list of random activities (walk the dog, pick up the dry cleaning, go to the grocery store). To be called a workflow, the tasks must be joined together in some way to form a greater whole.
The Phases of Creative Workflow
There are stages of an innovative workflow process. The process starts with the product's initial concept and continues through its production, development, and completion.
Definition and ideation, development, evaluation and acceptance, and product launch are the four main stages of the process.
Phase One: Description and Ideation
The first phase of creative workflow involves defining the product's necessity, developing a basic concept for the product, and creating a framework for its effective completion. And the following activities are part of this phase:
Firstly, create an initial creative brief that outlines the product's intent, priorities, targets, target demographic, total budget and schedule, and other crucial details.
Then have a kickoff briefing with those who will be working on the project.
After that, Identify the project's goals and metrics. So, the SMART goals approach helps you set specific, measurable, realistic, appropriate, and time-bound goals.
Also, define project goals and benchmarks to assess the project's success.
Outline the layout of the organization and the roles of each team member.
Also, identify obstacles and threats to complete the project successfully.
Moreover, research the client's competitors to figure out how to set the product apart.
Also, define and use helpful resources, such as visual timelines and innovative project models.
And set up a structure to handle the workload of the project team.
Start by designing a mood board for the staff and customer, a series of photos and terms that describe the final product's look and sound.
Finally, control the client's standards about what the finished result will do.
Phase Two: Creation
The second phase covers the actual efforts of creating the product. And this stage can involve the following activities:
Firstly, generate ideas with the team by suggesting, brainstorming, and other relevant techniques.
The initial brainstorming meeting is crucial in the creative workflow process according to experts. Also, it is important to keep the tone of the meeting strictly brainstorming, and at this stage, there are no bad ideas.
So, the rule is to write down every idea, even if it sounds silly. And, throw everything you've got against the wall.
Moreover, there's nothing stupid at this point because you don't know where the creative energy will come from. So, accept everything, and to do this, find the Best Brainstorming Approaches and Techniques to Motivate Your Team.
After that, narrate and share all of those ideas with the team.
Also, evaluate and learn from related products in the marketplace, including the client's competitors.
Moreover, create a collaborative work environment. You can do this by hiring people who work well with others and organizing regular short meetings to discuss progress and goals. Also, this is the right time to establish other structures that inspire your team to work collaboratively.
Also, use collaboration software and other devices to help your team more effectively.
Moreover, give regular updates to your client on your team's ideas. And get responses from the client about the ideas offered and possible directions for the project.
A digital marketing agency expert says that a team may share a design idea or written content with the client in the early stages.
Example
For example, in building a website, the team will probably share wireframes of a prospective website or web page, a design showing what components and interface elements will exist on important pages.
Also, the team may share a more fully developed interior web page to give the client an idea of how that's going to sense before we launch into the rest. And the idea is only to check in with the client to ensure you are on the right path.
Also, take a look at a variety of content variations of the same overall product. For example, you may use the details from a brochure to make a smaller chart, a gif, or an Instagram article.
Also, effectively operate your design files and make sure to follow a specific naming convention for all files.
And build a work environment that encourages workers to priorities their tasks.
As the project progresses, ensure that all staff members follow all deadlines.
Build status reports demonstrating how the project is going.
Continue to meet with your customer and send them status reports regularly.
To help understand the workload, keep track of how much time each team member spends on the project. And calculate the amount of time spent compared to the actual budget and use the information to clarify the customer in their bill.
Phase Three: Evaluation and Approval
This stage covers the actual development of the product. And involves the following action items:
Obtain final internal approval from your boss before delivering the package to your customer. To do this, learn about setting up an effective approval process and workflow at your organization.
Share available material with the customer. This will require the use of software that allows the transmission of large design or video files.
Also, assess and then build a structure for the analysis periods so that everyone concerned is aware of the required number of cycles.
Use design analysis apps and other resources to centralize input from many people and keep everyone on the same page about the project's most recent iteration.
Gather design and other client feedback, and use a structure to manage, organize, and respond to that feedback.
Keep track of the volume and quality of input you get and assess whether it comes within the initial deal's meaning or whether you'll need to charge for added time.
For more productive conversations, both internally and with the customer, use a project management and messaging platform rather than email.
Obtain the client's final approval of the offering.
Phase Four: Product Launch
The final and most exciting phase of creative workflow is the product launch. Typically it involves distributing print materials, posting digital materials online, or releasing a video. After that takes place, you may have to do the following clean-up work:
Give your customer invoices depending on your contract.
Keep the customer happy by promptly responding to any questions they might have and ensuring effective follow-up contact.
Best Practices to Set Up an Effective Creative Workflow Process
Experts suggest taking a few steps to create an efficient workflow mechanism and ensuring that the staff and company implement it.
Below are important total workflow process steps to include:
Simplify Scope, Objectives, and Strategy with the Client
At the beginning of any project, officially clarify the project objectives and the basic plan to reach those objectives.
And preferably do this through a written document that everyone approves.
When you get a task or job, the project manager must clarify with the client exactly what has to be communicated and the important goals of that communication.
Your firm should prepare a strategy statement for the project presented and reviewed by the client. So everyone is on the same page about what it is that you are communicating.
Explain Responsibilities
Create a team structure to determine who will be responsible for designing, approving, and finishing the work. When you do this, it's important to consider the organization's personality.
If specific individuals are more likely to be heavily involved in the process, and others choose to contribute only at key milestones, the strategy should allow for that.

You'll almost definitely need to appoint a project manager. Then, at each stage of the project's progress, determine which team members will be required to approve it.
Diagram Your Workflow:
For each specific project, it's helpful to create a chart or diagram that shows the phases in the process, inputs, approvals, and other actions needed. So notice the mutually exclusive, collectively.
You should group categories of information so that they don't overlap and that your assessment includes all possible categories.
For example, in the context of creative workflow, there should be no confusion about the requirements and who's responsible for them in each phase. And that the workflow covers every aspect of the project from beginning to completion.
Sometimes the process of just getting together and looking at how things currently work is eye-opening for people. And the process helps organizations ask themselves, how do you do what you do?
Why do you do it that way? Does that make sense? How do you describe what you do?
Get Team Agreement on the Workflow Process
Everybody in the workflow process must know and agrees on the structure and details from the start. But behavior is much more important.
And you have to manage change processes with behavior in mind. Unless people are going to follow good behavior, they won't get the results they desire.

That's why an organization works with its whole team to structure its work processes. And doing so allows for buy-in from everyone from the start.
Use Creative Workflow Project Management Software: While some companies can adopt and follow a creative workflow process without the use of software, many experts agree that software can be very useful in monitoring processes and avoiding misunderstanding.
A company should use software to automate all written messages within the software, integrate calendar items and reminders, monitor and approve processes for the project, and review the job much simpler and more effectively.
Determine How and When Reviews and Approvals Will take place: Make it clear who will review each step of the project and provide feedback. And when you expect requires approvals.
Also, you'll want to keep the number of evaluators and review rounds to a minimum. And making a naming convention for each revision such that everybody knows which edition is the most recent.
Have Check-in Meetings:
And if you're using apps and other remote digital communication tools, it's a good idea to hold regular check-in meetings with the team to make sure the project is on track.
Measure Productivity and Other Metrics: It's helpful to keep track of different creative projects metrics. For example, the number of creative project proposals submitted, the duration it takes to get approvals, the number of versions per project, and the aggregate duration of a project's cycle.
Creative Workflow During Phases of a Project: Also, a team should consider the following important points during various phases of the project.
At Project Outset:
Ensure the internal staff meets a structured project request process. It's really important for people who know where they should go to submit a request. Having the process of intake is important.

The intake process guarantees that everybody is aware of all upcoming tasks and provides the required details at the outset.
During the Project Development track, the amount of work required for different project activities, manage workloads where possible, and ensure that the scheduling allows for team members with heavy workloads.

Every organization should have weekly meetings to assess what each designer or other team member is working on. And the agency should use software to assign between one and three points to each task based on how long the task is likely to take.
Doing so gives you a birds-eye view with responsibilities laid out. And with that number system, you can figure out how you can shuffle tasks if needed.
During Client Review and Approval: Communicate with clients if the review process works better and be mindful of clients' problems.
Creative Project Process
The word "creative project process" refers to the steps involved in starting, tracking, and completing a creative project.
To guarantee that their creative projects are completed correctly, and on budget, organizations must provide an efficient, creative project process that team members follow.
Related Article: You can also check Best Free Work Breakdown Structure Templates
Benefits of Creative Workflow Software and Tasks it Can Assist in
If you don't use special tools, the company can set up processes and a framework that contributes to the efficient, creative workflow.
However, specialized software or SaaS solutions will help in teamwork, time and money savings, and improved efficiency in your creative work.
Moreover, saved time and increased efficiency can be the biggest benefit of creative workflow software. Also, speed is so much important for creative teams and businesses because every team has to go so much quicker and get content out with faster improvement times.
And, in order to be fast, you have to be very efficient. So, in the creative workflow, there's a lot of teamwork that needs to happen. And if you don't have a creative workflow tool, you will not be able to get through that process efficiently.
Benefits
Here are some benefits and tasks of creative workflow software:
Creating and organizing creative briefs
Time tracking
Time savings
Video conferencing
Offering team members with access to deliverable content at any time
Using keywords to easily search and find everything related to a project in one place.
Simpler scheduling of appointments
Granting team collaboration on reviewing and approving content.
Easier billing
Creating and assigning tasks and sub-tasks and keeping every person on the schedule
Offering a real-time assessment of project status
Reducing unwarranted meetings, status call updates, or follow-up emails.
Allowing all team members to see a project's timeline, objectives, budget.
Tracking all project communications to ensure all questions are resolved and all work is moving forward.
Sending managers with information team members' workloads.
The Roles and Responsibilities within a Creative Project
Any creative project needs the interest of individuals who play unique roles in its creation and completion. Often, these roles are determined by a person's position within a company.
Regardless of titles, a company must clearly define the following positions and determine who will fulfill them:
Someone to identify the scope of the project and the expected outcome.
Someone finally accountable for the project and meeting the deadline.
Somebody to give final approval to present the potentially final edition of the proposal to the client or to publish and deliver the final version
People in the organization have the authority to modify the project.
A frequent liaison with the client who conveys the project's status.
Jobs or Roles within an Organization May Be Involved in Creative Workflow
People with specific job descriptions and titles within a company often do the work required to complete a creative project. Below are some of the work titles:
Managers (who are in charge of defining the structure and scope of a project and ensuring you meet deadlines)
Account managers (who deal with clients about the project)
Creative professionals (photographers, web developers, designers, writers, and others who help establish the product)
Specific Project Includes
Other jobs on a specific project might include the following:
Marketing specialist
Project manager
A Project strategist
Project principal
Are Workflows and Processes the Same Things?
No, it's not true. A checklist is the most basic type of workflow. And, checklists are helpful for processes and programs, but they are also difficult to share with team members.
In addition, checklists often find it challenging to keep track of objects that need to be returned to a previous workflow level.
Moreover, Checklists are inefficient at handling workflows that are based on detailed data. For example, suppose you're creating marketing campaigns and following a different workflow depending on which platform the campaign will be distributed on.
In that case, you'll need as many checklists as platforms. You can manage any of the products in a single workflow or a more sophisticated workflow.
If you use a workflow tool that looks more like an automatic checklist, you'll soon discover that it has drawbacks in managing your products.
How to Manage Creative Workflow
Managing creative workflow needs a well-developed workflow structure within the company. Staff members who appreciate the value of following efficient procedures, and managers capable of managing and monitoring the work. Using SaaS software, tracking and handling the creative workflow process can also be achieved.
Mistakes in Managing Creative Workflow
According to an expert point of view, organizations often commit basic mistakes in structuring or handling creative workflow, both within and outside the organizations. Below are some of the most common blunders:
Ignoring the client's possible input to the design process. It is the biggest mistake of thinking the client doesn't know anything. And saying, "How dare you to come back with changes you don't know what you're speaking about.'
Because the client knows its company's personality and the nature of its industry. Moreover, understand that an edgy website design might not work for an engineering company.
Not interacting with the original on a regular basis and developing the ultimate direction of design Coming in with a bunch of website pages designed before the client has seen even one design can fail massively. So try to avoid this mistake.
Creating a creative workflow process based on just a few players' experiences rather than all of them. For example, the agency leaders or project managers may shape a workflow process that makes sense to them but may flunk to include important issues from others who do the work every day.
When looking at a method and developing it, we need to work with the individuals involved in the process to create one that works. It's important to examine the mechanism from a process perspective and see if all of the components fit together.
As the new structure system necessitates major improvements in how the organization functions, inclusiveness becomes much more important. And people can be against improvement if they are not a part of it.
Special Features to Look for in Project Management Software Tools
Saas solutions and Creative workflow software have an extensive range of features. Here are some features that can be helpful:
Ability to complement and naturally fit within your company's creative workflow. Any type of software we want to have replicated your workflow.
To clarify a project's status, various internal team members and potential clients can access pieces of the creative workflow system. Software may grant access to some system sections while restricting or prohibiting access to other data.
The ability to quickly review and approve documents inside the software. The team should get reviews and approvals for designs, videos, images, and other content.
Ability to plan your tasks and projects, assign team members specific tasks, and set deadlines.
As the project progresses, you'll need to be able to handle new demands. Therefore, you should process new requests efficiently, accept them as required, and build new tasks with detailed information.
Standard templates for recurring tasks can make it easier for team members to make a task list.
The ability to assign a specific task for a particular team member or a role within your organization saves time.
Ability to view projects and tasks in a Kanban board view. This feature gives everyone involved an easy visual representation of the status of all tasks in a project.
Related Article: How to create Kanban Board Template in Excel?
How to Select Workflow Management Software
Here are some critical steps to take when you explore creative workflow management tools for your company:
Execute a Needs Assessment: Make sure you consider exactly what your organization needs. And understand where software might help and where it can't.
Get Assistance and Buy-In From Your Team: You should involve your whole staff in the selection process, so everyone supports the final decision and will be devoted to using the software.
Recall That You Still Need Genuine Project Managers: While the software will help a lot, you also need team members dedicated to driving and managing the process.
Don't launch it until it's ready: Ensure you test your new system, so there aren't any early issues that jeopardize its long-term success in the staff.
Choose software that can grow with the company: As the team begins to use the program more often, changes and updates will be required. So check to see if the app has such features.
Guidance on Creative Workflow and Building Cross-Functional Teams
Creative agencies and organizations must understand that their workflow process and management are crucial to their identity.
And it is about how do you actually do problem-solving and how you look at the world. Also, what's a priority and what's not important?
Moreover, you must understand that the workflow process is a big part of who you are. And it governs the quality of our product and the quality of our output.
Further, creative workflow processes cite several areas that are helpful to know in improving creative workflow. They comprise the following:
Understanding how project management methodologies and Agile can help in the creative workflow.
Understanding traditional project management frameworks
Understand the structure and organization of advertising agencies.
Understanding several structures of creative production and services workflow.
Understanding how to create cross-functional teams with members from various departments working together.
How to Deal with Clients Who Want to Change Your Creative Workflow Process
A customer can request a change to a project that will significantly impact the workflow process. Of course, they're your customer, but you'll have to comply with their demands from time to time.
However, accepting proposed changes will also detract from the process and the finished result. You may need to press back a little against the client's proposal in those situations respectfully and with a clear reason. Follow the following points:
Dealing with Clients
Be Courteous: Before acting too fast, consider the client's perspective. And, when explaining the importance of your process, try to be cool, understanding, and respectful.
Don't Fudge: Don't give in too easily when your client insists on changes that you feel would harm the project. But explain the structure of your process and how it benefits their final product.
Offer Choices: In making the change request, try to understand their underlying needs. Then, without modifying the workflow, propose solutions that could resolve those concerns.
Bottom Line: If you are a marketing team, you know the importance of effective campaign management, robust event logistics, and consistent creative operations. And we help you deliver on all three so you can be more efficient and achieve more.
What our Templates Offer
Our free workflow templates make it easy to plan, capture, manage, and report work from anywhere. And help your team be more effective and get more done.
So, when teams have clarity into the work getting done, there's no saying how much more they can achieve in the same amount of time.
Our free creative workflow templates can help your team streamline your processes, ensure sustained on-time delivery, and scale-up production.
These creative workflow templates guide kick off your review process directly by uploading your current work to proof and requesting feedback from any stakeholder inside or outside your company.
As a result, you will enable you to work quickly and effectively to deliver your assets on schedule.
Frequently Asked Questions
What does workflow mean?

A Workflow is a system of tasks that handles a set of data. And, workflows take place across every kind of industry and business.
Also, every time data is passed between humans or systems, a workflow is created. Moreover, workflows are the paths that define how something goes from being undone to done or raw to processed.

What are the types of workflows?

There are three types of workflows that you can build through workflow management systems. The use of this is dependent upon the requirements of the project.

These requirements include:
1. Sequential workflows
2. State machine workflows
3. Rules-driven workflows.

What are the components of workflow?

The components of workflows are:

• Activity: It represents a single, logical step in the process.
• Action: It describes how an activity is achieved.
• Transition: it defines the movement from one activity to the next.
• Split: Describes a single activity's change to more than one activity.

What is a workflow diagram?

A workflow diagram is a linear, step-by-step description of a business process from start to finish. Also, it illustrates how individual tasks, actions, or resources flow between different groups of people. Also, it shows what needs to be done in the task.

What is a workflow example?

Here's an example of a workflow involving several people: A freelancer makes an invoice for their customer and gives it to them. The payment is sent to the client's financial department. The invoice is accepted, and the finance department collects the payment.