Introduction to PERT Chart Template Excel
The abbreviation "PERT" refers to the "Program Evaluation Review Technique." PERT charts are a form of diagram used in project management for planning, scheduling, and coordinating various tasks. It is a visual depiction of a project's timetable and flow that makes analysis more accessible.
Managers of all stripes rely on a toolkit of tried-and-true methods and gadgets to keep their projects on track and running smoothly. Using PERT charts in the workplace can assist professionals in keeping their projects on track and under budget. As a project manager, knowing how to make PERT charts in Excel will help you create detailed project plans.
The commercial, engineering, software development, and navigation sectors have extensively used PERT charts since their introduction. Knowledge and experience are prerequisites for using PERT charts effectively. However, Excel is a specific program that you may use to create a PERT chart.
This article will help you make PERT charts in Excel by explaining what they are, walking you through the steps for doing so, providing helpful hints, and answering some often-asked questions.
The Pert Chart Template Excel is a vital tool for a project manager to evaluate the project schedule in terms of activities, cost, and project completion time.
The Pert Chart Template in MS Excel plan all of the tasks needed to enhance the compatibility, editing, and customization of a project. Let us have a close look at some of its features.
Related Article: Critical Path in Project Management! Complete Explanation with Example
Typical Industries that can Use Pert Charts
Project managers and other business professionals use these charts to monitor the progress of a project and its outputs over time. It's a helpful tool for ensuring their projects finish on schedule and have all the necessary elements.
These diagrams are used in various fields to organize processes better and keep tabs on who's doing what. The following are just a few examples of frequent users of such charts in their respective fields:
Software Development
Business
Engineering Industries
Navigation Departments
Features of the Template
Pert stands for Program Evaluation Review Technique. The free Pert Chart Template Excel is a type of project management diagram. So, it is useful to schedule, organize, and coordinate different project tasks.
However, The PERT method is much like CPM. But it has the advantage over the CPM in terms of the better estimate of project activities' completion time.
Both above tools are beneficial for project planning. As the successful scheduling of the project is the outcome of these techniques.
PERT Diagram Template looks identical to the precedence network diagram. And the same diagram is applied in the critical path method for analysis.
The PERT chart results from the exclusion from the job breakdown structure of a project of all the redundant operations.
For no one to leave behind, project management needs a range of activities and careful project monitoring. It is not that you leave one person is at stage A while takes the to stage C. Because when they function as a team, they are interlinked. And secondly, activities are also interlinked with each other.
Whether they are easy or complicate, even all projects require Pert Chart Excel to avoid any misunderstanding about the objectives and deadline of the project.
As a project manager, the pert excel template increases your project's efficiency by outlining different factors. In this way, it not only enhances the chances of your promotion but also take along your team members. These stats help you while creating a project portfolio dashboard.
Perfect and highly collaborative teams can easily manage complex situations and challenging time goals in a specific project. Therefore, project managers continue to add strategies to connect the team members and complete the project in each timeline.
Excel is providing outstanding project management assistance by its different charts and tables. And its role is also implacable here. The Pert chart template in Excel can keep smaller teams and larger teams working together, and managers can always avail of specific stage information.
Another advantage of free pert chart template excel is that, if you start your business with a small capital, these pert chart templates are cost- saving and a free solution. That is why smaller and larger companies prefer having a pert chart in excel.
Related Article: Free Project Schedule Template | Plans, Gantt Chart and Timeline Templates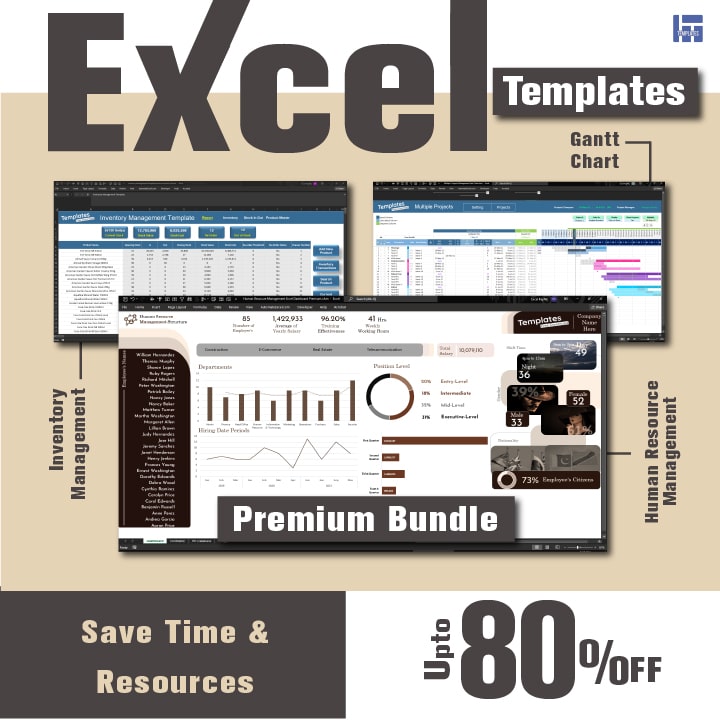 What is the difference between PERT Chart Template Excel and CPM Template?
After exploring the PERT Chart features, let's look at the difference between Pert Chart Template Excel and CPM Template. Although both project management techniques are generally used together, PERT involves a statistical approach that does not essentially need to part of a CPM.
PERT is ideal for projects where the time to complete various activities is not known. Whereas. The CPM or critical path method is suitable for projects which are recurring in nature.
Furthermore, Pert is a technique of planning and controlling time. On the other hand, CPM is a cost and time control method. Moreover, a Pert is event-oriented whereas, CPM is activity-oriented.
Besides, PERT is suitable for a high precision time estimate and unpredictable activities. On the other hand, CPM is apt for a reasonable time estimate and predictable actions.
Benefits of Using Excel PERT Chart Template
The primary use of the pert excel template is to determine and plan the duration of each task. However, you can use pert excel in many other domains due to its potential benefits, which are as follows:
It allows you to estimate the time and resources needed to carry out a project by tracking the required assets at each phase of the project.
It can establish the project's critical path to ensure project completion deadlines.
Also, it displays the interdependencies among the task of your project and saves your time.
A PERT chart allows you to create objectives for your project. During each milestone, you can use the pert chart excel chart to identify any possible outcomes or hurdles that your project may face. In this way, you achieve an effective workflow.
A project manager or a team member who needs to know can quickly refer to the Pert chart excel template to see where a project is, how it's coming along and what stage the project is currently at. And this means controlling the project is so much easier.
You can achieve the above benefits of the pert chart xlsx by understanding the following terms:
WBS
PERT Predecessor Event
List of Tasks
PERT Event
Mean Time
PERT Tasks
PERT Successor Event
Related Article: Free Easy Step by Step Guide on How to Create a Timeline in Excel
Common Terms Associated with PERT Charts
PERT charts often use the following terms:
WBS-Work Breakdown Structures: This is breaking down a more significant undertaking into more manageable chunks. A system like this can aid in task management and overall project organization.
List of Tasks: Everything that needs to be done to complete a project is what this section is about. Project managers will be more likely to cover all bases by including this data.
Mean Time: When estimating how long it will take to finish each project step, many experts use a PERT chart, which typically includes the meantime. Project managers can use this to predict better when their work will be finished.
PERT Tasks: In the PERT chart, these represent the actual work that a single person can do. Every step of a project's execution is essential in bringing the project closer to its final goal.
PERT Events: The PERT chart's start/finish bars show when a project's tasks begin and end. All of the milestones in a PERT schedule advance the project toward completion.
PERT Predecessor Event: The beginning of something is marked by this event, which is why it is sometimes called the "start milestone." This is the first step in any PERT activity.
PERT Successor Event: An important stage in progress has now reached its conclusion. This event marks the end of a task in the PERT framework and alerts project managers to its conclusion.
Pert Chart Template In Excel Format
Making PERT Chart is not as complicated as documenting other projects. The Pert chart is as simple as any different chart available or generated by a new excel user, so anyone can also understand it. It has never been so easy to reap efficiency benefits without the availability of the pert chart template excels:
PDF Pert Chart Template: Managing time and deadlines are critical in both personal and professional life to achieve your goals. Pert chart in PDF form is in vertical form. So, it is ideal among other formats that show timeline horizontally. You can add more fields in the pert chart template according to your feasibility.
Forgetting the importance of time means you can achieve your goals but not do it in the time allotted. This is true for both personal and professional endeavors. It's important to note that a PDF-formatted PERT chart differs from a standard Excel sheet in that it's typically prepared in a vertical rather than horizontal orientation. This allows the timeline to be displayed in a vertical direction, which is preferred among other formats and helps avoid the pitfalls associated with horizontal timelines. Moreover, you can also extend the template by including new sections as necessary.
Performance-Based Pert Chart in Excel: The primary purpose of this excel template is to allow platforms to project managers who are not watching an ongoing performance of the project. Therefore, this is possible with this sheet in excel template.
Managers who are not in constant communication with their teams or who are not keeping a close eye on the project's progress may now do so with this Excel template sheet. Instead of relying on anecdotal evidence or asking each team member or boss individually, you can now look at a chart to see how everyone is doing.
Pert Chart Example Free: You can have access to your project's present condition and can make a better plan in the form of an excel template pert chart. Here's a solution in the form of an excel template pert chart that will give you insight into the project's current state quickly, allowing you to make more informed decisions about how to proceed.
Simple Project Plan Pert Sheet Excel: With this pert chart template, the project managers can access their project team's roles and performance. The PERT chart template excel makes it easy to implement previously inconceivable techniques, so it is used for various purposes. Its primary role is increasingly recognised by managers outside of the realm of project management; in fact, the planning process necessitates using such a chart. Different strategies are given to project team members at the end of each stage—analysis, design, and programming—and their roles and progress may be tracked in this free document.
Steps to Make PERT Chart Template in Excel
There are so many ways of "How to create a Pert Chart." Follow the step-by-step guide to create a chart:
Firstly, you have to add some tables having the information about the WBS. Mention all tasks, dependencies, and deadlines.
Using the activities deadlines, develop a sequence and list of tasks in the Pert Chart. Moreover, use forward and backward techniques for finding all potential outputs.
Additionally, write the task WBS number and mean duration on the pert chart.
Furthermore, avoid critical tasks that are not manageable or can damage or lose resources.
Lastly, don't forget to save your chart!
You can use this Pert chart template for similar projects.
Related Article: Free Action Plan Template
Extra Tips to Use PERT Chart in Excel
Microsoft Excel provides several options for making and utilizing PERT charts. To make a helpful chart for your next assignment, consider the following advice:
Contrasting Colors: Choose colors that contrast with each other to draw attention to specific parts of your project. Orange and blue, or yellow and purple, are two examples of highly contrasting color combinations.
Vibrant Backgrounds: You can improve your document's readability by using a chart with a bright background color since this will help to set your content apart from the page. Backgrounds with yellow, orange, light blue, light green, or light purple are frequent.
Highlight Directions Using Arrows: It would be best if you used directional arrows to draw attention to the flow of information in a specific direction, as this will aid the reader's understanding of your chart. If you want to improve readability, try switching to one-way arrows from multi-directional ones.
Consider Saving your Files as PDF: Your chart will be more secure if you save it as a portable file (PDF) instead of an editable Word document. If you plan on printing your chart, converting it to a PDF format might help it look more professional by eliminating distracting grid backgrounds.
Free Download PERT Chart Templates
A pert chart template is a useful tool for project managers to schedule a graphic format of a sequence of project activities. The American Navy introduced the project chart template in the 1950s.
Visio Part Chart PDF Template Free Download
The Visio chart template is a form of a pert chart. Visio uses different shapes and colors to create an informative and visually attractive pert chart.
Projecting Planning Pert Chart Free PDF Template

The project Planning Pert chart is another form of a pert chart. And it displays information in two styles. Also, these styles possess all details and show the processes and direction of project flow.
Pert Chart Template for Project Schedule Free PDF
The project schedule template is informative. This template displays information in a detailed manner. Moreover, it shows start and end dates and the number of required employees.
Pert Chart Template in PowerPoint Free Download
This pert chart template in MS PowerPoint creates a visually attractive pert chat. Ans that chart proves every information required for the project.
CPM Calculations Pert Chart PPT Free Download
This pert chart shows a 2-way representation of data. On the one hand, it shows the data in a proper pert chart contrary; you can also find the same data in a tabular form.
Example of Pert Chart Free PDF Download
If you face any difficulty while preparing a pert chart, this pert chart example will help you a lot. Here you can find how to add data in pert chart excel.
Program Evaluation and Review Technique Chart Sample PDF
This pert chart is a simple, instinctual chart. It displays all the processes and the relationship between them.
Related Article: Best Free Work Breakdown Structure Templates
Plan Monitoring and controlling Pert Chart PDF
This comprehensive pert chart includes columns for planning, monitoring, and controlling. In it, you can see the various steps that you must take to finish the project. Flow direction, directional dependencies, and independent processes can all be shown.
Top 5 Frequently Asked Questions about Pert Chart
There are many questions in the FAQ list of Download Free Pert Chart Template in Excel and Learn How to Create it. However, the top 5 and the basic ones are:
What is the difference between PERT and Gantt charts?
PERT and Gantt charts are both useful in project management. The difference is that a PERT chart is a type of network diagram, while a Gantt chart is a bar chart.
What is the PERT formula?
Pert Estimate = (Optimistic + (4 X Most Likely) + Pessimistic)/6. By using the simple formula Sigma = (Pessimistic – Optimistic) / 6 we can divide the graph in 6 equal blocks.
Why would you use a PERT chart?
PERT charts work before initiating a project to determine the duration of each task.
What is CPM diagram?
The CPM is a step-by-step project management method for process planning that defines critical and non-critical tasks to avoid time-frame problems and process blockages.
What is a CPM chart?
The CPM is a technique to categorize and schedule the sequence of critical tasks and actions that decide the project's duration and completion.
Is there a premade PERT template that I can use?
In Excel, you can choose from several different templates that have already been created for you. Since the shapes and arrows for the PERT chart are already included in the templates, this can help you save time when making a PERT chart. Among the Excel PERT chart examples are:
·     Performance-based PERT chart template
·        PDF PERT chart template
·        Simple project plan PERT sheet template
·        PERT chart example
Finally, it was all about the "Download Free Pert Chart Template in Excel and Learn How to Create it". Please do share your feedback in the comments section and keep visiting us to learn more about Project Management.