Do you run a business? Do you have to keep a record of your company's finances? If yes, then you have to keep track of cheques written from and paid into your account.
But sometimes your bank statement is not up-to-date with the latest
information. For a clear and up-to-date picture of your transactions, you must use a check register.
What is a check register? Let us have a quick overview.
Related Article: 7+ Free Cash Flow Templates for Construction Projects
An Overview of Checkbook Registers
A check register or checkbook register helps you keep a personal record of your checking account.
Typically, it allows you to keep track of withdrawals and deposits to your account through checks while recording other essential details like check issuing parties, category of cash flow, inflow/outflow, etc.
Also, maintaining a checkbook register helps you stay on top of your financial wellbeing. Also, it enables you to keep track of your spending.
Further, you can use paper, apps, or spreadsheets to keep your spending records. As you spend money or add funds to your account, you update the list.
Moreover, if the checkbook register is for a business, management can easily keep an eye on how much cash has been paid by the company. And can also keep track of cash flows.
Companies and individuals can get insights through check registers and make the necessary decisions to give a clear picture of investment and expenditures.
If you'd like a budget-friendly solution, try our free check register template below.
Why Should You Use a Checkbook Register?
Although most of the business rely on banks, banks sometimes make mistakes. Even if you check your account online, your available balance might be wrong or you may often forget about transactions. A check register helps you stay on top of finances in your personal and business account.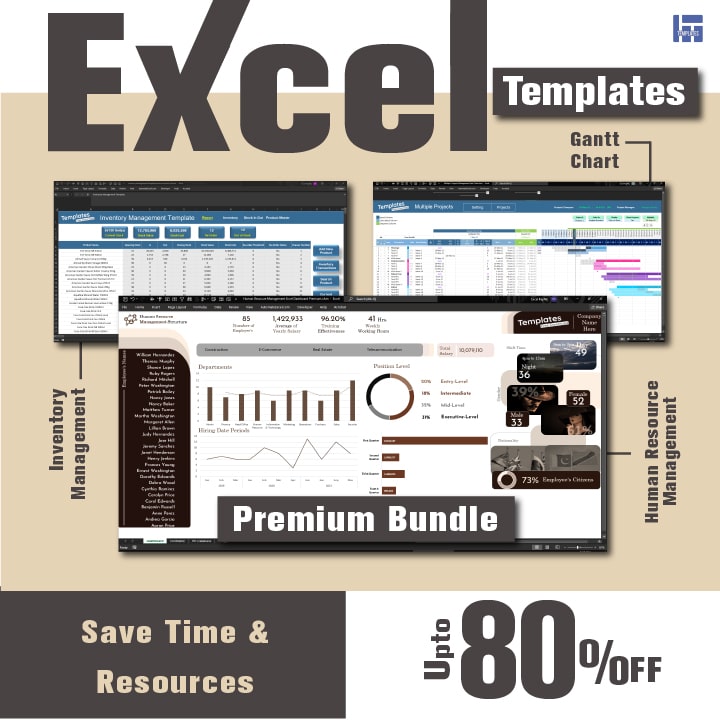 Your check register will help you:
Identify bank mistakes.
Catch identity theft so you can take action in time.
Know how much you can afford to spend.
Know what you've paid off and ensure you have enough money in your check account.
Avoid bounced checks .
See spending trends.
Related Article: Resource Capacity Planner | Excel Capacity Planning Template
Features of excel checkbook register templates
Our Excel checkbook register is easy to use and editable. Let's explore some of its useful features.
Automatic calculations: Our excel checkbook register works on formulas. You only need to record all withdrawals, deposits, and all other necessary entries.
After that, it will automatically calculate your current balance.
Customizable template: As a user of excel check register, you can easily
customize your check register to categorize personal and domestic expenses.
By doing this, you can track incoming and outgoing check transactions and save money by eliminating useless costs.
Free of Cost: While online banking may still have some charges, keeping a check register is free of cost. Some banks also have free check registers. But you can download a free excel check register from here.
By concluding, you can save an editable copy of the excel checkbook resister template in your laptop or computer storage to make an error-free excel checkbook register.
Our free printable template enables you to make an electronic check register in MS excel to record your account activities and account
balance.
Related Article: Construction Lump Sum Contracts | Everything You Need to Know
What are the Components of Checkbook Register Template
Typically, excel checkbook register templates include the following features:
Check Number:
Mostly, this field is on the right-hand side and follows a chronological order. You will input the check number from checks received or paid out in the area.
Date:
This is the date when the user has written the check. It would help if you made sure that entries must be accurate.
Transactions Details:
This field elaborates on the nature of transactions
happening through the bank checks. Such as sales, expenses, the payee's name, or any other personal or business details.
Description of the Transaction:
This field is specifically relevant for incoming checks. The user puts in the name of the issuing party of the bank check and leaves the lot blank if he is entering details of outgoing bank checks.
This field is specifically relevant to the person who is receiving the check. You have to put in the name of the issuing party.
For example, if you are dealing with a retailer, mention their name in that field.
Payment amount:
This is the amount you write on the check. You need to ensure that the exact amount goes in this section.
Withdrawal amount:
This column is for the amounts of outgoing funds. It will be the amount of the checks issued by the user.
Fee Amount:
This field is associated with the expenses charged during the
transaction—for instance, ATM charges, etc.
Deposit amount:
This column is for incoming checks or any money you deposit in
your bank account.
Transfer:
If you are operating two accounts, and for any reason, transfer an
amount from one account to another, you must write that amount in this field.
Balance:
It is the total balance at each transaction date. Whenever you make a
transaction, you either have to add or subtract the previous balance amount.
The formula applies in this field calculates the beginning balance plus incoming amounts less outgoing check amounts.
Related Article: Free Bank Deposit Slip Template Excel
How to create a checkbook register
Do you want to create a checkbook register on your own? Well, it is challenging. Why not find the easiest way. Download our free checkbook register template in either Microsoft Word Or Excel.
This check template is relatively simple to keep track of incoming and outgoing check transactions. Moreover, this printable check register template is entirely editable.
Please go through our checkbook template and choose one that suits your needs well.
Related Article: The Ultimate Guide to Project Closeout using Free Checklist
Download Free Checkbook Register Excel Templates
Here are few Checkbook Register Excel Templates that you can download for free.
Top 5 Frequently Asked Questions about Checkbook Register Excel Template
There are many questions in the FAQ list of Checkbook Register Template Excel. However, the top 5 and the basic ones are:
Does Excel have a checkbook register template?
Yes, Checkbook Register Template is a ready-to-use template in Word, Excel, Google Sheets, and OpenOffice to keep track of your personal or business bank accounts.
Can you get check registers at the bank?
Yes, you can ask for a checkbook register from your bank. Usually, it comes with your checkbook.
What is a check register used for?
A check register keeps a personal record of your checking account. Check Register allows you to see and continually update your account balance, any withdrawals from or deposits to your account, and transactions that have not been credited to your account yet.
Is it necessary to keep a check register?
Yes, you need to keep your check register up to date.
What is the best way to balance a Checkbook?
The following are the easiest steps to balance a checkbook.

1. Find out your current balance.
2. Record all transactions.
3. Label description for each transaction.
4. Update transactions daily.
5. Compare your checkbook to your account statements frequently.
6. Finish balancing the account.
Finally, it was all about the "Checkbook Register Template". Please do share your feedback in the comments section and keep visiting us to learn more about Project Management.
Graphic Resources Credit: Designed by Freepik