Are you having a limited project budget? Can't purchase an expensive project management tool? Then, you are in the right place. Our free Project Management Spreadsheet Templates will allow you to manage all project needs.
It will contribute efficiently and effectively to the success of the project. So, don't waste the project team time on making the basic project management spreadsheet templates from scratch.
Thus, read the full article to get all required spreadsheets for free and learn how to use them.
Although there are hundreds of tools available for project management. But we provide free google sheets and excel project management spreadsheets. These project management spreadsheets are flexible and simple to use.
In this article, an introduction to project management spreadsheets and features of project management spreadsheets will be given. Also, the basic types of project management spreadsheets will be discussed in detail.
Related Article: Introduction to Project Management Templates
Project management spreadsheet is a document have some preset structure and formulated to perform certain action during the project life cycle.
These spreadsheets are equally useful in calculating project feasibility and checking the viability of decisions.
However, the usefulness of these spreadsheets is in project planning and implementation phases.
There are five major phases of project management. Project management spreadsheets are helpful in each of the following phase;
Definition Phase
Planning Phase
Execution Phase
Monitoring and Control Phase
Closure Phase
Key Features of a Project Management Spreadsheet
A project management spreadsheet is a time-saving tool. Also, it saves money and efforts of the project team to buy ERP systems for project management.
However, regardless of the free availability of project management spreadsheets. These are equally helpful and effective in managing the project needs as premium software.
Although, one drawback of the project management spreadsheet is its job-specific nature. There is a specific spreadsheet to perform any task during the project life cycle.
Such as a project team requires a number of spreadsheets to manage risk, budget, schedule, timelines, and communication of the project.
However, some spreadsheets are available to perform the function of project KPIs management and project dashboard for effective management of projects.
Therefore, it is important for project managers to pick the right spreadsheet to use for the right activity.
It will surely save a lot of project resources. Also, will help to manage project tasks quickly.
Following are some of the key features of a project management spreadsheet;
These spreadsheets are easily available for almost every process during project management.
It requires a beginner's skill to use and customize as per requirement.
It manages and performs actions similar to premium tools.
These spreadsheets are suitable for all the projects regardless of project nature and scale.
It saves major project resources like time and money.
Helps project managers to focus on project details instead of documentation.
Further, do you what to manage and track your project like professionals? So, check out the guide on How Project Managers Define Project KPIs and Best Project Management Dashboards for Project Tracking.
Benefits of a Project Management Spreadsheet
You can define your typical project plans in advance using a project management spreadsheet. It's possible to make as many unique designs for a project as you like and use them as often as you like indefinitely.
Spreadsheets for project management allow you to quickly create new projects while maintaining a consistent workflow by reusing the structure and content of previously completed projects.
Organized Data
Many people turn to spreadsheets for their essential functions: data collection and organization. And if you're happiest when everything is neatly arranged, a spreadsheet is for you. If you organize your project data into excellent columns and rows, you may use formulas to filter and sort the information quickly.
Budgeting & Planning
Excel's strengths lie in numerical computations, making it ideal for developing a financial plan for a project. The software's limitations prevent it from being used for projects of a grander scale.
Creating a budget is a breeze if you want to keep tabs on a few fixed costs and a few fixed sources of income. However, Excel is also capable of handling more complex budgeting needs.
Useful for making lists
Lists can be quickly and easily created using the cells provided by a spreadsheet. You can make as many to-do lists and project tasks as you desire. You have experience with spreadsheets, so keeping track of your day-to-day activities will be quick and straightforward.
You may use Excel to make a daily task list or to-do list to keep track of your activities or those of your team, allowing you to manage your time better and keep your projects on track.
The most straightforward approach is to list everything that needs to be done, including a brief explanation of the work to be done, any resources that will be required, and who will be responsible for it. With some effort, though, the to-do list may be made interactive and automatic.
Reduces Workload in Various Ways
Standardized project management templates save time by answering what components should be included in the template. Rather than spending time creating a format from scratch, use a template. Moreover, when necessary, it can be altered to suit individual needs.
Tracking & Reviewing the Project
As soon as the project is underway, you may use Excel to keep tabs on its progress and handle any problems. Make a table with columns containing the following information: project name, task name, responsible manager, start date, end date, progress, and budget vs actual.
Project progress, costs, and other metrics may all be tracked in one place. Rather than simply looking at a series of numbers, you can use this information to construct charts that illustrate your initiatives' current standing and future trajectory.
When the project is over, you'll be able to assess your results by analyzing the data you collected through tailored reports and analytics. These reports can be generated automatically in Excel using the spreadsheet program's number-crunching features, which also allow for extensive personalization.
Although challenging, mastering this process will equip you to make well-informed choices when planning future endeavours.
Building Teamwork Through Effective Communication
Each department or team member is encouraged to collaborate with the others by centralizing all work-product on one platform. If a problem does occur, there is less pointing of the finger because everything is clear for everyone to observe.
In addition, management can follow the procedure invisibly and only intervene when necessary. The unnecessary stress and extra effort eliminated with improved teamwork and communication are practically unfathomable.
Promotes Efficacy of Preparation
With some forethought and organization, each division should be able to handle any unexpected situations that may arise. One advantage of using a premade template for managing projects is that it ensures everyone is thinking about everyone else's needs.
With all the puzzle pieces in place, planning is no longer a fruitless endeavour. The final point is that a project management template is comprehensive knowledge gained from past initiatives. It can be used in place of a blank sheet of paper to help plan a new project.
Reduces the Potential for Harm
When moving forward with less information, you open yourself up to various risks. One way to ensure that no critical details are lost in translation is to use a project management template to centralize and organize all of that information.
Increases Client Assurance
Customer happiness with the final product is the end goal. Building trust with your customers is essential, regardless of whether they work for your organization. You'll be able to respond to their inquiries regarding the project's status with much greater speed and assurance if you use a project management template.
Timeline
You may use Excel to make a visual timeline chart, which can then be used to plan out the schedule and stages of a project. In particular, you can make a Gantt chart, a standard method of project management that visually represents a project's tasks, durations, and respective start and end dates.
Your project's schedule and milestones will be laid out in horizontal bars that match one another on the timeline tracker. Although it may take some practice, the Excel schedule template and other project planning tools enable you to do much more than make a list of due dates.
Related Article: 30+ Free Project Management Template Excel Spreadsheets (2020)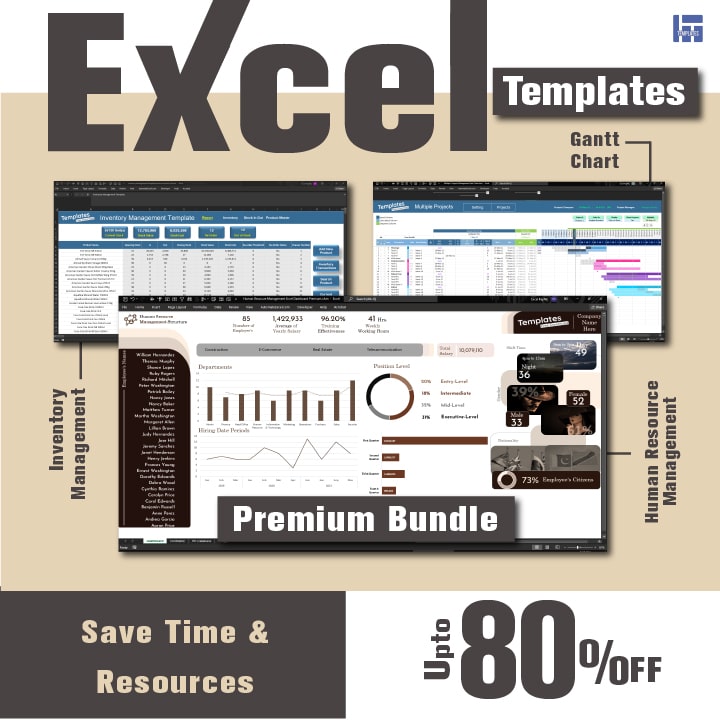 Top 45+ Free Project Management Spreadsheets (2020)
Project management templates in excel are very helpful. It has applications in all phases of project management.
Therefore, a generic classification of project management templates excels files in important for easy accessibility purposes.
There are three major classes of project management spreadsheets;
Planning Excel Spreadsheets
Evaluation and Reporting Excel Spreadsheets
Tracking Excel Spreadsheets
Sample Templates to Free Download:
The following templates are just a few samples from the whole list. All remaining templates are available in the categorize manner in the next sections.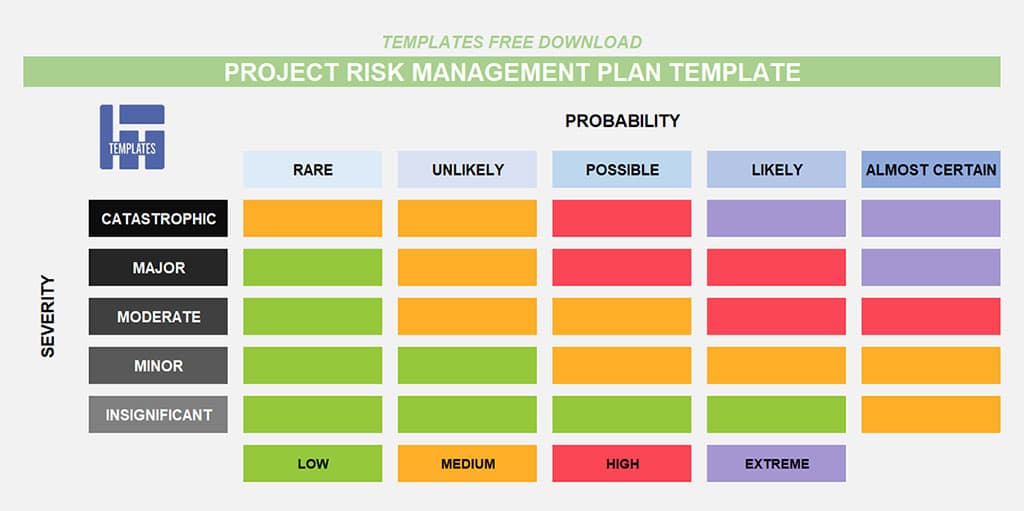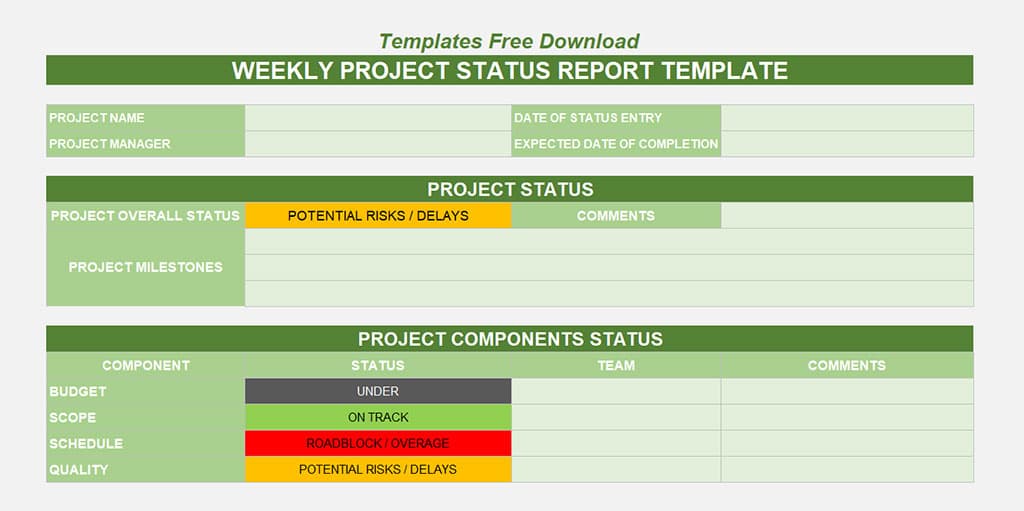 Related Article: A Complete Guide to Critical Path in Project management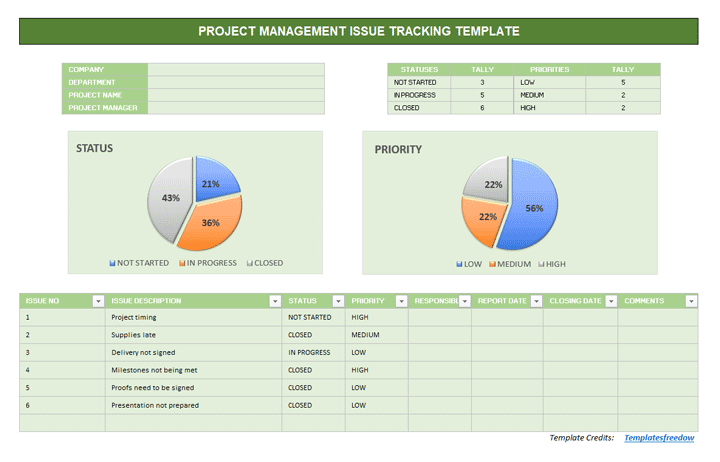 Project Planning Spreadsheets
Project planning spreadsheets are the most aggressively used ones. As the planning phase of the project involves the maximum number of processes.
Therefore, there are hundreds of project planning spreadsheets available to use on different processes of different knowledge areas.
Furthermore, it is important to correctly use project planning spreadsheets. Because any error in the calculation will ultimately harm the project deliverables.
Project Managers use these spreadsheets for the purpose to define, evaluate and analyze different project functions.
Most common project planning spreadsheets are;
These are the links to the individual Posts containing many Templates of each category to Free Download. So, just click on the required template link to proceed.
Project Plan Template
Project Activity Template
Work Planner Template
PERT Analysis Spreadsheet
Project Milestones Spreadsheet
Action Plan Spreadsheet
Project Contingency Plan Template
Resource Planner Spreadsheet
Resource Availability Spreadsheet
Project Budget Plan Template
Cost-Benefit Analysis Template
Risk Profit Analysis Template
Project Stakeholders Management Template
Stakeholders Engagement and Communication Plan
Project planning templates are not just limited to the above-described ones. Because the application of the planning phase covers all processes of project management.
Therefore, these templates play an important role in each knowledge area and process. However, the most important and commonly used project planning sheets are enlisted in the above section.
Project Evaluation and Reporting Spreadsheets
Project evaluation and reporting spreadsheets are managed side by side to the tracking sheets during project execution.
Because after the project planning phase, project managers' most important duty is to ensure the successful implementation of the project plan.
The most common analyses performed during the project implementation phase are related to managing human resources, quality, risk, time, finances and records.
Related Article: Free Construction Progress Report Template [XLS] | Project Reports
Similarly, the reporting spreadsheets for project management are used to report the information and results of evaluation templates.
However, these templates are also used for keeping stakeholders alive, to celebrate the achievements, to discuss change policy, and project progress.
Enlisted are the common project evaluation and reporting spreadsheets;
Project Cost Benefit Spreadsheet
Project Risk Profit Analysis
Milestone Trend Analysis Template
PERT and CPM Analysis Templates
Project Fishbone Diagram Analysis
Earned Value Management Template
Although, there are tons of project analyses required to be performed at different points of the project lifecycle.
However, the analysis and reports covered in the above paragraph are enough to evaluate the performance of any simple project.
Excel — The Best Choice for Project Management Template
Excel's features aren't as tailored to project management as other software's, but it may help outline the project's goals and milestones, track budgets and expenses, and organize day-to-day operations.
Therefore, you shouldn't drop much cash on one of the many flashy project management software packages available. Here are some arguments against using such Excel add-ins:
It's Only You
If your business consists of only you and one or two other contractors, you don't require the advanced functionality and capabilities of a platform designed for multinational corporations.
You Want to Take It Easy
There is a learning curve for even the most intuitive project management tools. You can keep tabs on anything from a to-do list and goods ordered to employee hours worked with Microsoft Excel.
You're Looking to Cut Costs
A monthly subscription to a reliable piece of software might cost hundreds or even thousands of dollars. If you already have Excel and it fulfils your needs, you can save much money by not purchasing expensive specialized software.
Project Tracking Spreadsheets
Project tracking spreadsheets are used to monitor, track and analyze the performance and quality of the project.
Mostly, the tracking spreadsheets are actually the plan sheets of the same processes. However, little alterations are made to use the planning sheets as trackers.
In fact, these are the checklist form of planning templates with some extended features to perform different functionalities in the project implementation phase.
Related Article: 12+ Free Project Tracking Templates for Excel | Project Trackers
Most project tracking templates are used to monitor and track the completion of the process of project management.
But these sheets are also equally helpful in comparison to the planned output and the actual output of any process parameter.
Project tracking templates help in the effective management of project resources, budget, schedule, stakeholders, risks, and communication channels.
Some of the common project tracking spreadsheets are;
Activity Tracker Spreadsheet
Project Milestone Tracker
Project Change Policy Management
Project Budget Tracker
Task Management Tracking Spreadsheet
Project Costs Tracker
There are tons of other project trackers available as built-in functionality for project management systems.
However, simple excel spreadsheet-based tracking templates are preferred to use for small projects. Because these are easy to use and highly customizable.
Related Article: Lump Sum Contract in Construction | The Ultimate Guide for Everyone
Summary
In Short, the project management spreadsheets are widely used and recommended by project management professionals.
There are a lot of benefits of using project management templates in excel. As there are hundreds of templates involve in the process.
Therefore, it is not possible for the project managers to make each by themselves.
So, project management excels spreadsheets are easily available and categorized for major phases of the project. Such as project planning, tracking, monitoring, and reporting phases.
Top 45+ project management spreadsheets of the year 2020 are related to scheduling, tracking, planning, risk management, communication, and budgeting.
Finally, it was all about the "45+ Free Project Management Spreadsheet Templates for Excel (2020)". Please do share your feedback in the comment section and SUBSCRIBE us to learn more about Project Management.
For more details and queries, feel free to Contact Us at any time. We value your suggestions and Looking forward to hearing from you.
Graphic Resources Credit: Designed by Freepik