A project tracking template excel is useful in all the phases of project management. So, there are four major stages of project management. Project definition, planning, implementation, and closure.
Thus, all project phases include several processes that are vital for project success.
The Excel project tracker template is user-friendly and allows a project manager to keep track of all projects by category and the employee assigned to each. A built-in formula that leverages user input and conditional formatting to manage all the projects simultaneously. Utilize this short Excel project management template to simplify the planning process.
In this article, the basics of the project tracking template for excel will be discussed. Also, the importance of tracking, the process of tracking, and examples of project tracking template google sheets will be presented.
Related Article: 45+ Free Project Management Spreadsheet Templates for Excel (2020)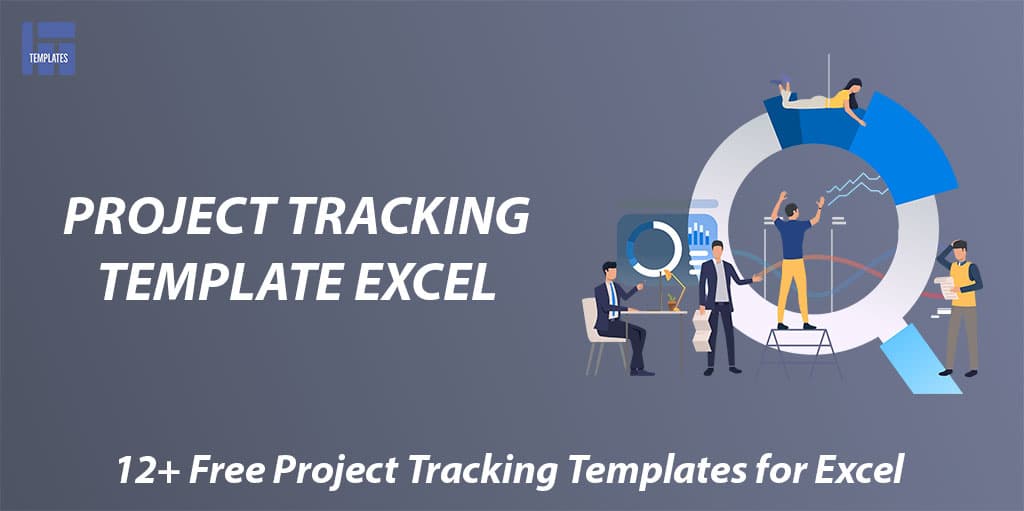 What is Multiple Project Tracking
Several Project Tracking organizes the resources, tasks, and time required to execute and finish multiple projects. Many projects can be properly planned and scheduled using Excel tracking templates in a single spreadsheet.
Project Tracking Template Excel
It's a proper way for you to manage several projects at a time without any hustle.
It's challenging enough to keep track of all the actions you need to perform for one assignment.
However, you need some form of programme to organize things to keep track of it if you are trying to manage several projects simultaneously. A project tracking template is the best tool for you.
You can enter your projects, related tasks, and other pertinent information in this Template to view your projects at once.
In addition, you can monitor each Project's status, ensure everything is proceeding on schedule, and spot any projects that might go over budget *before* they become an issue by having a complete overview in your Project monitoring spreadsheet.
The project managers' all efforts are into the proper tracking, monitoring, and controlling of these processes and functions.
As there are several reasons for tracking a project process during the execution phase.
However, the main purpose is to keep it on the track of the project plan. So, the success rate gets manifold when everything happens as per plan.
Thus, the project manager's key focus during the project execution phase is to track and monitor the realization of planned values.
A comparison of real-time data with the planned data is the basic function of the best project tracking template in excel.
Therefore, the project plan is useful to create most of the project tracking spreadsheet templates.
So, the project managers use a free project tracking template for tracking different functions such as project schedule, tasks, timeline, and resources.
Also, to compare the actual output and progress of these project management KPIs with the planned values to analyze a lot of factors.
Related Article: Recruitment Tracker Excel Template
How can we track Multiple projects with excel Spreadsheets?
Excel tracking numerous tasks is incredibly useful. Our free Excel template for numerous projects is available for download; open it to begin a new project. Then after entering project plans, allocate resources. Managing several projects is a breeze when using this simple and user-friendly Template.
The Template, available for download, can be used to plan your resources across numerous projects. The free Excel project management tracking templates are now included in this project tracking template. In addition, a multiple project tracker dashboard, a multiple project schedule, multiple project status reports, and a multiple project Gantt chart are also offered as excel templates.
Working on Project Tracking Excel templates
You can insert several Projects into this project tracking spreadsheet, which allows you to categorize them by Type and follow their status using a stoplight system. To keep track of who is accountable, each product has a field for the Owner, and files can be added as attachments. In addition, views can be sorted by kind or Owner using separate view settings, making tracking simpler.
Additionally, each Project has a related Customer and possibly related Tasks. These two columns each can have a link to a worksheet.
Each Task is listed on the Tasks worksheet along with the Project it is related to and the task Status and stoplight status. In addition, each job features fields for any Notes or pertinent Attachments, as well as a Start date, End date, and Duration.
Each customer can be listed on the Customers worksheet, with a picture of the business and other important information like the number of employees and annual revenue. A corresponding column can be filled with any related Projects. Finally, a heat rating can also be given based on the possibility of worthwhile future projects.
Who uses multi-Project tracking templates?
Project managers need to stay updated on the progress of their teams to allocate resources and halt any issues before they materialize.
Team leaders who desire a solitary, central source of information where all team members may enter progress updates so that everyone can view a precise representation of the Project's current state.
Anyone is trying to oversee multiple tasks at once. However, planning and scheduling many projects can be difficult without the proper tools. You might be able to manage things better and adhere to deadlines and budgets if you use a project tracking template. When managing projects, you want just that.
Managing Multiple in-Progress Projects
In organizations, multiple projects are frequently underway at once. As a result, it is common for a business to have several projects to monitor and oversee across many departments, teams, and groups.
Switching between spreadsheets can be laborious and time-consuming for project management experts who frequently need to work on multiple projects simultaneously.
As a result, project managers, consultants, and leads frequently use resource planning Excel templates for numerous projects. By making it simpler to identify how several projects overlap, being able to keep track of all your projects in a single cloud software or Excel template helps improve overall project management.
You risk missing when one Project's requirements conflict with those of another if you manage your projects using independent tools rather than a template that accommodates multiple projects.
For example, you might work on two projects simultaneously, requiring the same scarce resource. A project team may encounter unforeseen issues without a centralized view of the project schedules. If there is a conflict in scheduling, you could have to make an unplanned purchase rather than using a resource you thought was already accessible, which could cause a project to be delayed or run over budget.
Elements in Multiple Project Tracking Excel Template
Here are the Multiple Project Tracking Template's key components. To manage and organize the duties of numerous projects, we must incorporate these components.
Multiple Project Details
The Project's name, client's, and manager's names are all visible. This makes it easier to comprehend the Project and Responsible Managers. To have a contact point for any important discussions or suggestions. You can include a project summary on the summary sheet and add another cell to link the relevant project information.
Multi-Project Selector
Create a drop-down menu to choose from a list of projects the Project needs. To view the Task and information for a specific project, pick All Projects or a specific project. The data sheet's tasks and projects will be considered if you choose All Projects from the drop-down list. Likewise, the corresponding project summaries will be filled in if you select a single project.
Multi-Project Summary
This will give a quick overview of the status of the various initiatives. Here, you may manage project labels and add new projects. The Project Summary Chart will immediately be updated as a result.
High-Level Project Status
The Multiple Project Status Report Template makes it easy to see how many projects are progressing. For example, you may view the project timetables, the start and completion dates of the actual Project, and the percentage of work finished. You can also include the overall number of hours needed or the total FTEs employed on each Project.
Multiple Project Tasks by Status
You can examine the number of Project Tasks with various statuses here. Tasks with 0% have been assigned; they are brand-new and have not yet been started. Tasks that have made between 1% and 25% progress are still in the beginning stages. Additionally, some assignments require finishing between 25% and 50% of the work. In the range of 51% and 75%, Half of the job was finished by Task. Tasks performed between 76 and 99 percent of the way through. The last group of tasks is those that have reached 100% development.
Multiple Project Tasks Scroll Bars
Two scroll bars can be created to scroll the items on the Gantt Chart Area of the Multiple Project Template. You can navigate the Time frames using the horizontal scroll bar (days). Additionally, using the vertical scrollbar, you can scroll through the Gantt Chart's records or objects. Therefore, you can view all the data for any desired project using these two controls. Add extra controls to view the Project Gantt chart by day, week, month, quarter, and year. These sophisticated Gantt Chart capabilities are helpful when we have many jobs.
Now, the question that comes in mind that when the project has a properly developed project plan and all actions are taking place according to plan. Then, why there is a need to track everything?
So, it is important to understand that whatever efforts being put on the project plan. A project can never be 100% the same as seen in the books.
Thus, the actual progress and output of the project will always somehow different from the planned one due to many external factors.
These factors keep on impacting the project quality, timeline, performance, and resources over the project lifecycle.
Therefore, the best approach to stick on the project plan and ensure the project's success is to keep on tracking it.
So, the project managers use several tracking templates such as project time tracking template, project hours tracking template, project task tracking template, and multiple project tracking template.
These templates have set formulas thus helpful for project managers to effectively track the project processes.
Related Article: Free Issue Tracking Spreadsheet Template Excel | Project Issue Trackers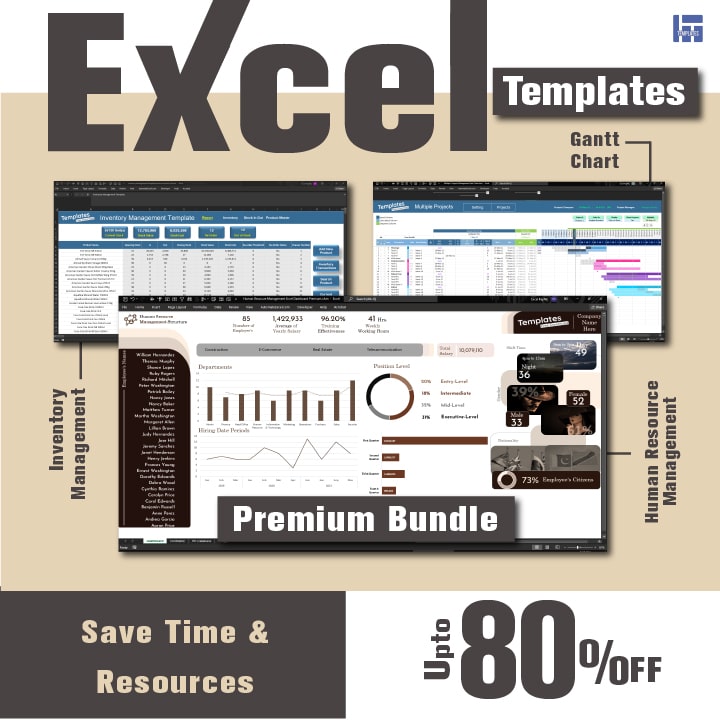 Significance of Project Tracking Template Excel
Project tracking is a comparative process helpful in comparing the project's actual progress and output with the planned values.
As many times a project starts lagging behind the schedule and project managers don't get alert unless it too late.
Similarly, the project resources are depleting too fast than the planned estimation. So, the project will suffer a lack of resources that will impact its timeline and performance.
So, if project managers will keep on monitoring the project costs and expenses using the project cost tracking template.
The indication of a high depletion rate will alert the managers at an early stage.
So, the actions can be taken to deal with this issue on a priority basis. Thus, this function of project tracking templates helps in controlling the project processes along with tracking and monitoring.
However, it is not enough to just figure out the issue by tracking of some function. But the earliest resolution is also important.
Therefore, project issue tracking template excel XLS is useful to streamline and track the project issues resolution process.
Further, the project management professionals are looking after more than one project at a time.
Then, it is important to use a tool like multiple project tracking template google sheets for effective monitoring, tracking, and controlling of each project.
Related Article: Best Free Multiple Project Tracking Template Excel
Process of Project Tracking
The free project tracking template for excel can be used in several ways to track a project.
However, there is a need for a professional strategy to ensure the effectiveness of the best tracking template.
Thus, the professionals recommend the following guideline to follow for efficient tracking:
Determine the Project Work Done
Determine the Resources Spent
Conduct an Earned Value Analysis
Track the Set Project Milestones
The first step in this process focuses on figuring out the percentage of work completed. So, the project managers should analyze the project schedule and Gantt chart to analyze the activities on WBS.
Further, figure out what activities are in progress and adds their completion value in work done calculation.
Similarly, it is very important to include the depletion of all the resources in the resource spent step.
Nothing should get missed for accurate analysis. So, make sure to include time, budget, material, and human resources as well.
Once both the work is done and depletion of resources to perform that work is in hand. Use the earned value analysis tools to analyze the project progress.
So, this analysis will help the project managers to figure a lot about project progress and performance.
Any variation in the values of earned value analysis and planned values will question the efficiency and effectiveness of the project plan.
Thus, project managers can take timely steps to figure out the issue and improve the project plan.
Finally, how well the project is progressing toward completion is monitored using milestone achievement.
Therefore, project managers keep on tracking the milestones data to monitor and track the project progress.
Related Article: 30+ Free Project Management Template Excel Spreadsheets (2020)
Examples of Project Tracking Templates
Although, there is a tracking spreadsheet for almost every process of a project.
Because monitoring and tracking function is required to ensure the timely and accurate completion of every activity.
However, most of the project tracking template in Excel are used in the project execution phase.
Thus, the must-have project tracking templates for project managers include:
Agile Project Tracking Template Excel
Milestone Tracking Spreadsheet
Issue Tracking Excel Template
Project Cost Tracking Template Google Sheet
Project Budget Tracking Spreadsheet
Activity Tracker Template
Multiple Project Tracking Template Excel
Resource Tracking Template Excel
Task Management Tracking Template
Finally, it was all about the "12+ Free Project Tracking Templates for Excel". Please do share your feedback in the comments section and SUBSCRIBE us to learn more about Project Management.
Graphic Resources Credit: Designed by Freepik