Systems and procedures for requisition are crucial in an organization to reduce flaws and errors. An application form is a document that organization members can use to start the application process. A sample input field and placeholder document called an excel requisition form template can be used as a model by businesses and organizations to design their application forms.
Additionally, templates can be altered to suit the preferences and requirements of the organization. Most significantly, when generating an application form from scratch and selecting the kind of format and layout, using a requisition form template can save time. Therefore, we provide Excel requisition form templates to smooth your requisition process.
Small businesses often begin operation with a limited budget. The smaller the budget, the more managing costs become crucial to ensuring its long-term financial health.
One of the best ways to track and reduce spending is to develop an internal purchasing procedure. And that process starts with requisitions of new purchases. Purchase requisition form excel helps you in this regard.
Related Article: Vendor Evaluation and Selection Matrix
What is a Purchase Requisition Form?
The purchase requisition form template (purchase request) is a document useful for a user, department, and storeroom when they need to make an order request or purchase on behalf of their company.
The requestor and purchase use the internal purchase order requisition form Excel to define the purchase and requestor needs it. Then, the purchasing team sends the requisite purchase form to the department head to review and approve the purchase.
If the requisition is denied, the approver or purchase manager should explain the reason. If approved, the requisition turns into the purchase order.
Then, the purchasing team sends it to the vendor to formally request the items or materials delivery at the site. Moreover, the finance department also uses this purchase requisition form Excel to coordinate reporting procedures with the accounting department.
This form is also useful for conveying information about the requirement of materials, quantity, and time frame to complete the project.
Many employees require this purchase request form to inform department managers or relevant officers to start the purchasing process. This form includes detailed descriptions of products and materials used in requesting within the organization to obtain approval for a particular item's purchase.
It is a good idea to use a ready to use printable purchase requisition form template.
These are the records that businesses and organizations use to track the goods and services that customers have requested. The requisition form enables the company's purchasing department and storeroom staff to decide which goods are in their inventory or which steps must be performed to satisfy the demands and requests mentioned in the requisition form.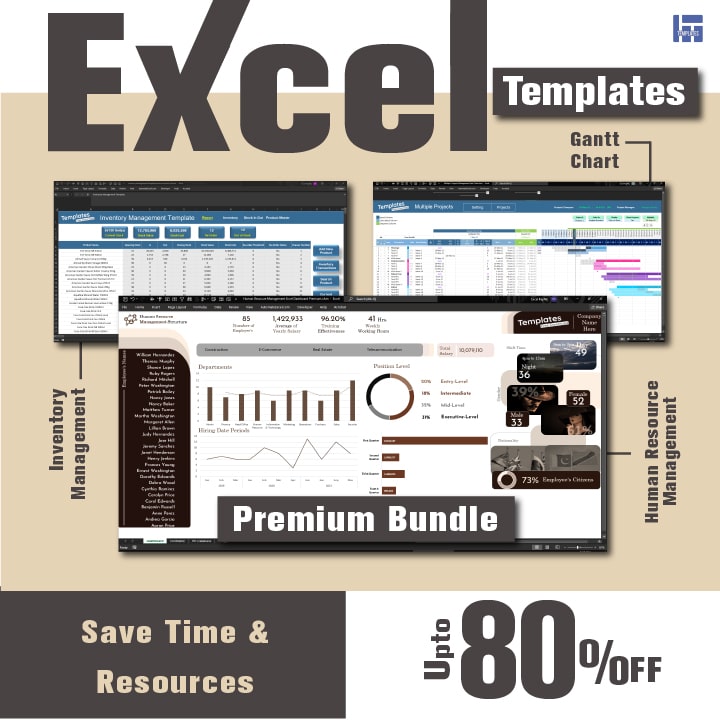 The Importance of Requisition Forms
Businesses may handle all of the requests made by employees more effectively and efficiently by putting requisition forms in place. Businesses can easily keep track of these requests so they can respond as quickly as feasible. Employees feel more motivated and productive at work by giving in to their desires. It is crucial to consider the requests that are being made, of course. The requests must be logical.
They must play a crucial role in completing the regular responsibilities they perform for the company. Additionally, because these requests frequently require a particular sum of money, they must be financially justifiable, which means they must be within the department's allotted budget.
Who Can Use Requisition Form Templates
The requisition forms in this article are available for use by all corporate groups. Having a system to handle employee requests is critical because every firm must constantly deal with a large volume of them. These requisition forms would greatly increase the effectiveness of the procedure. Employees would be more productive if requests were properly considered and promptly granted.
Why Use Excel or Spreadsheet Format Requisition Forms?
Regardless of their variation, Requisition forms always include figures and costs that must be calculated by the staff members submitting or managing the purchase operation. Requisition forms must be created using a spreadsheet, notably Microsoft Excel, to reduce the calculating process by manually adding itemized charges.
Companies must utilize requisition forms in a spreadsheet or excel format to include calculations in the form. The document creator does not need to create tables from scratch using lines and shapes because this format is recognized for its readily available rows and columns. Lastly, an Excel requisition form can be linked to other files to calculate the overall budget required to fulfil the company's needs.
Essential Sections of Requisition Forms in Excel
Even though requisition forms can come in a variety of formats and variants, the following parts and contents must always be included in the form:
Requestor's information: To identify the person requesting the things, goods, and services, the information about the requester will be provided in this part. Along with his title within the business or organization, the requestor's name will be made public, along with the department he represents.
Vendor information: To guarantee that the business is doing business with a legitimate, licenced vendor, it is crucial that the information mentioned in this part be legally based on the information from the income tax return. Additionally, the vendor's business company name, office and retail addresses, contact details, and social security number would be given in this area.
Request details: Tables with rows and columns for the many categories of information the requesting party must reveal frequently make up this section. Details to be included in this section include the amount of the things to be requested, their identification number, the source of the funds to pay for the request, descriptions of the items, and the unit price of each item.
Section for approval: This request form area will be marked with a series of signature blocks. The company's approval committee will be given a block for each signature, which they will fill out along with their remarks and notes on whether they approve the request.
What to Include in a Purchase Requisition Form?
Consider the below guidelines while creating a purchase requisition format in excel:
First, make this form on Microsoft Excel because it needs calculations. Now put a heading on the form like "Purchase Requisition Form." After that, write the company name.
Then write when the delivery needs to occur. After that, add a new table with the following headings: Quantity, Description, Last Purchase Price. Under this, please write how many items of the product need to be produced and its last price.
You may have a column of the unit price and total price as well. In the end, place a row of the total. With this table, you can easily see what things need to be brought and their cost.
Also, put a slot to show the purpose of the material. So that it is known why these material needs to be taken, this will help the purchasing department decid whether these materials are needed or not.
At this point, write whether the budget is applicable or not. After that, add a table with the following rows: supplier, approved supplier, contact person, contact number, date, prices offered, specific conditions, and remarks.
In the end, the recommended supplier should be given. Also, state the reasons why this supplier. In the end, give the names and signatures of concerned officials and mention the date when the approval occurs.
Related Article: Supply Chain Management (SCM)
Types of Requisition Forms
There are several numbers of requests employees demand in an organization. As a result, there are also different types of request forms. Material/Supply Requisition Form In this requisition form XLS, employees request materials that are in the warehouse of the company.
These types of purchase requisite forms are internal. These forms are useful to request the warehouse manager to issue the materials that are already available in the inventory.
Purchase Requisition Form
A purchase requisition form is considered an external document. The requestor sends this form to the purchasing manager to request those items that the business does not currently have.
Employee Requisition Form
The hiring managers usually issue these types of purchase requisition forms. When the company is hiring, the HR manager can make an official request to hire an employee to fill the vacancy. Once approved, they can start the recruitment process to find the perfect employee.
Cheque Requisition Form
When an applicant makes an official request to the bank for a checkbook issuance, these requests are made.
Travel Requestion Form
As you know, companies send their employees on official trips. At that time, an employee would need to file an official request for travel. He would give the details about the trip's purpose, the total cost, the destination of the trip, etc.
Black & White Purchasing Requisition
This purchasing requisition template in black and white is completely editable. It has a header and a plain background for data entry. You will find this template to be quite useful.
Registration Form for Acquisition of Office Supplies
This purchase form records the goods the organization's representatives are looking for and want to buy with their money or funds. A description of the item to be purchased and the type of asset are two pieces of information that must be provided in the requisition process form.
Payment Requisition Calculator
To calculate payments, use this template. The template is very elegant and simple to use hourly and monthly.
Material Purchase Requisition
This straightforward purchase request is from a specific company or a religious institution. The first part of the form asks for information such as the invoice number, order number, cost centre, cost centre number, and reimbursement name.
Registration for Acquisition of Office Supplies
This design comes with a header and a plain white background. This template is simple to use and completely customizable.
General Demand Form Description
It's wonderful to end details with hourly and monthly descriptions using this general demand description template.
Registration for Office Supply Purchases
This requisition form only records requests for computers and related accessories made hourly and monthly by organization members.
Form for Procurement for Items
This requisition form template is for several uniforms for one person, not the absolute position or staff. In contrast, most of the requisition forms mentioned above describe items and requirements for use throughout the firm.
Application for Purchasing Office Supplies
Name, company address, department, uniform information, and confirmation that payment has been approved are all included in the template for the asking employee.
Form for Requesting Cheques
The ability to transfer money through checks makes them incredibly desirable items. Banks don't just hand them out freely because of this. To formally request that the bank issue a cheque-book, applicants must complete a check requisition form.
Request for Travel Form
Employees would occasionally be sent on business trips by their employers. The employee would then have to submit a formal trip request. The purpose of the trip, the location, the total cost, and other information would need to be included on a travel request form.
Print Requisition Form
No matter the size, a printer is one of the most crucial equipment in any business or organization, especially when creating documents and paperwork for business processes. However, not everyone in the organization can use the printers; therefore, management approval must be requested when an employee or a staff wishes to access and print off items.
The employee will need to use a print requisition form to advise the employer of his plans to use the printer. The employee will need to fill out a form with his information, the specifics of the document he will be printing, and any particular instructions he wants the printing staff to take into account when printing his document.
Sample Purchase Requisition Template
Our Sample Purchase Requisition Form is designed to put all valuable details about the purchase. The diversity of this purchase form allows all types ofemployees to provide awareness to the company.
Related Article: Production Capacity Planning Template in Excel
Free Purchase Requisition Form Template
Are you looking for a professional and straightforward way to track purchase order requests? Here is our Purchase request form template in Excel. It helps you receive order requests digitally, so you can stay on top of the orders and track the right items in stock.
Printable Purchase Requisition Form Template
This printable Purchase Requisition form Template has an immense scope in the professional field. This drag-and-drop Form Builder lets you easily update products or add your company logo for a customized touch. Say bye to purchasing order-disorder — our simple Purchase Requestor Form Templates are the ideal way to organize your records and improve workplace efficiency.
Advantages of a Purchase Requisition:
Our Purchase Request Forms are simple yet professional. We present unique formats for our clients that are adjustable. Experts create a particular model with their esteemed abilities.
You can easily make changes in these formats or given designs according to your necessities. You can get an excellent purchase requisite form template Excel by downloading it.
The general advantages of the Excel template are as follows:
You can get a new and free purchase requisition sample form in Excel from our website.
It is equipped with top quality content.
It is professional and has extra space for managing details.
This requisition form in excel is editable, and you can use it at different times.
This requisition form XLS is eye-getting and luring precedent.
You can get requisite forms in excel quickly.
Related Article: Free Performance Improvement Plan Template
Free Download Purchase Requisition Form Excel Templates
Here are Purchase Requisition Excel Templates that you can download for free.
Top 5 Frequently Asked Questions about Purchase Requisition Form
There are many questions in the FAQ list of Free Purchase Requisition Form. However, the top 5 and the basic ones are:
Who will create a purchase requisition?
The employee, department, or storeroom people of a business will create a purchase order requisition form.
What is a purchase requisition form?
A purchase requisition form or request form is an internal document used by an employee or department to purchase material on behalf of their company. 
What are the 3 main documents used in the purchasing process?
The three standard procurement process documents are Request for Information, Request for Proposal, and Request for Quotation. 
What is a material request?
A Material Request is a document recognizing a requirement of products or services for a particular reason.
What is the purchase requisition to whom it is submitted?
A Purchase Requisition is an internal document that will request approval to purchase goods or services for a business. The Purchase Requisition will be sent to the purchase manager for approval.
Finally, it was all about the "Free Purchase Requisition Form Templates in Excel with Samples". Please do share your feedback in the comments section and keep visiting us to learn more about Project Management.
Graphic Resources Credit: Designed by Freepik