Recruitment is one of the basic functions of any company's human resource department. It is a systematic process of acquiring new talent from the market for the available capacities. Thus, the Recruitment Tracker Template is very useful.
The recruitment process is a multi-step funnel type approach. Thus, it requires a different type of tools such as tracking templates, metrics monitors, and dashboards for proper handling.
Any solutions that make the recruitment tracking process easier are a need because hiring managers and recruiters are always juggling enormous amounts of data and application information. Tracking shouldn't be as challenging as recruiting.
The recruitment tracking template is one of the most extensively used recruitment process monitoring and tracking tool. Also, it is equipped with all the basic to advanced features required to efficiently complete a recruitment cycle.
The recruitment tracking spreadsheets available in this article are professionally developed to fulfill all needs for monitoring, tracking, and controlling the recruitment or applicant hiring process. These recruitment templates are equally useful in all phases of the recruitment process.
Related Article: 45+ Free Project Management Spreadsheet Templates for Excel (2020)
Importance of Recruitment Tracker Template Excel
Candidates Application Tracking isn't the only task the HR team has to do. There are several jobs to perform for each talent acquisition manager of the HR department.
Thus, multitasking often leads to forget or skip important things of any process. Therefore, HR professionals always prefer to use different tools for assistance in the hiring process.
However, the recruitment team uses whatever approach for tracking applicants. So, the key purpose is to streamline the recruitment process and smoothly pass from each phase of hiring.
Also, many companies participate in the kind of university job fairs. Where students drop thousands of resumes on the company HR booth. HR team can't filter and identify potential candidates out of those.
Thus, different digital platforms are here to help HR in sorting out such matters.
Moreover, our recruitment tracker Excel templates use a very simple interface for streamlining things without the need of purchasing any expensive HR solution.
It helps to arrange and filter applicants' names, email address, resume digital documents, and other useful data. Thus, saves tons of time and other resources in searching from piles of printed material.
Thus, the recruitment application flow log template aims to keep the management and payroll cost to the minimum level. Also, it makes use of a very simple MS Excel tool that is in the skills of every HR graduate.
Related Article: Business KPI Template Excel XLS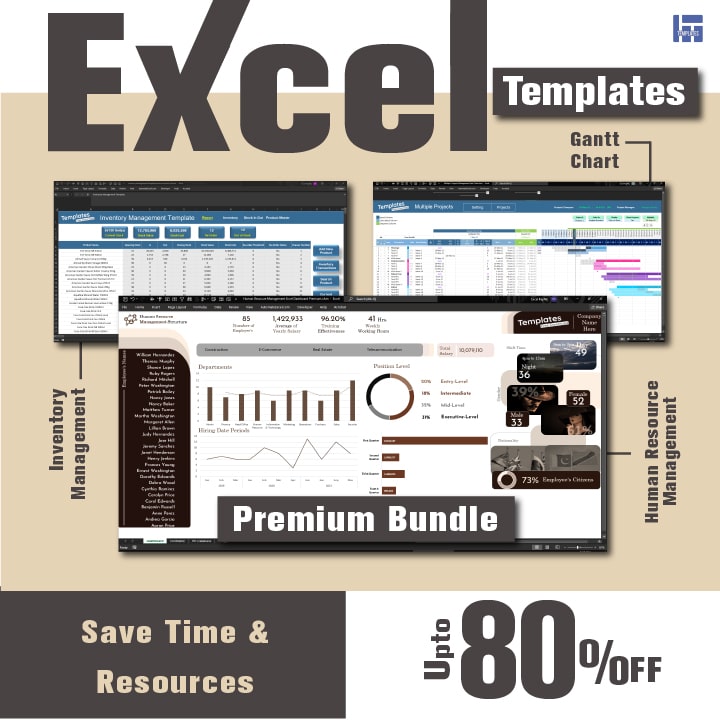 What are the Phases of a Recruitment Process?
A recruitment or hiring process is a multi-step approach to acquire the best talent from the market to fill in the vacancy available for any position in the company.
So, it requires a systematic approach to careful focus on all the steps. Thus, the recruitment funnel charts help to ensure the acquisition of potential talent.
There can be different mechanisms for a different type of positions. Also, it depends on the nature of the vacancy as well. Mostly, the junior positions have a different approach for hiring while it is different for senior management positions.
Similarly, there is a different strategy for a new position while the hiring in replacement will follow a separate mechanism.
However, generally, a basic recruitment cycle passes from the following phases before completion.
Related Article: Best Project Tracking Template Excel
Identification of Need / Requirement for generation of new position / vacancy.
Description of the Role & Responsibilities of the new Capacity.
Definition of the target area for the acquisition of potential talent.
Announcement of the Vacancy to attract applications for the job position.
Shortlisting of potential candidates and contacting them.
Receiving Responses and Submissions from the identified talent.
Conducting a basic screening test followed by several ones to one or panel interview sessions.
Giving Offer to selected candidates and appointment.
Related Article: Resource Planner Template Excel | Capacity Planner
What is the Recruitment Funnel Chart?
The recruitment tracking template helps to follow the recruitment process explained in the above section. So, if we carefully review the recruitment phases again, it follows a shrinking pattern.
As we start by identifying potential candidates and ends with hiring. Each leading phase involves less number of candidates than the previous one.
Thus, if we map the number of candidates of each phase as the width function. So, every next step has a narrows width than the previous one.
Thus, resulting in a funnel-like shape that is much wider on the upper side while very narrow at the bottom.
Moreover, our recruitment tracking Excel templates provide the function to generate this recruitment funnel chart for any hiring process.
Further, the following visual representation of a simple hiring process makes it easy to understand how the funnel chart approach works for the HR recruitment tracking process.
Types of Recruitment Tracker Excel Spreadsheets
There are several types of Recruitment Excel Templates. So, the focus of each type is to provide a better user interface and features to enhance the streamlining of the process.
Thus, companies use many expensive HR professional solutions. So, the basic recruitment process tracker templates are of the following types:
Related Article: Best Free Multiple Project Tracking Template Excel
MS Excel XLS Template
Small Enterprise HR System
Candidate Shortlisting Web-Based Tools
Linked-In Talent Acquisition and Lead Generation Tool
Moreover, the recruitment tracking Excel templates are available for every function of the recruitment process. The most common recruitment tracker templates are the following.
Use a standard tracking template for all of your applications. You can standardize the process by including the most pertinent information in each column.
For instance, the job title, job description, pay range, and years of experience provide you with a summary of the requirements for the position. Each applicant's fit with the requirements can be seen. After reading this brief high-level overview, it is simple to grasp where each candidate is in your search.
In the interview portion of the template, you can enter your notes, the dates of your application and interview, and your final score. In addition, you can set the applicant's status and determine whether to issue an offer or move on to the next application after gathering the data.
A recruiting-focused template prioritizes the candidates. Your interview questions and answers are listed in columns along with your application date, deadlines, cost, and status.
There is no more scouring through pages and pages of content in quest of information with a one-tab spreadsheet. Everything is where it needs to be in front of you. The candidates, ID number, or application date can be arranged using the last name.
Leave space for the information on the offer date and acceptance. However, you should also explain why you reject an offer, or a candidate decides not to proceed. Then, you can use this information to your advantage when you extend your hunt for the next job.
You can follow a candidate from application to onboarding using this template. This template's main advantage is how comprehensive it is. For example, there is space to mention information on colour, gender, and service in the military or as a veteran.
The names and phone numbers of any recruiting supervisors who will speak with the candidate can also be listed in this spreadsheet.
This all-encompassing examination of each candidate gives a thorough rundown of their credentials and skill sets. It is the template you need if you want everything you need to know.
A data tool template is essential for computing the specifics involved in hiring.
A salary column is crucial for calculating the bottom line because payroll for small enterprises often accounts for 30% of total costs. Viewing the template, you can filter by pay to change your hiring dates until the best quarter.
Differentiate between multiple work categories, such as seasonal, contract, full-time, and others, to standardize your cost analysis over time.
The columns for the department, position location, and specific job level are other crucial features in this statistics form.
An HR tracking form is for the team's collective analysis.
Anyone looking can quickly determine which applicants are moving ahead and which are not because all necessary information is easily available.
Keep track of the interview dates so that no team member schedules the incorrect interview. Anyone on the team can switch between "open" and "closed" using the practical status dropdown menu, letting you know who is proceeding to the 2nd and 3rd interviews and who is not.
HR teams always require a tracker. You can depend on this template to work as an additional team member.
Companies with fewer employees or businesses starting in their field should use this form.
The spreadsheet includes space for individual evaluations and a complete listing of each candidate's contact details.
Small firms must pay strict attention to their money at all times. Therefore, there is a salary required column in this template. This column will rapidly become a key resource when operating with a limited budget.
A reference column is essential when single hiring can significantly alter the culture of your business. In that field, always follow up with the name.
Keeping all the information in one location is crucial when you don't have access to a whole HR team or a dedicated hiring manager. In addition, the seamlessness of a small business tracker template will be advantageous to a small staff.
You don't want to miss anything when it's time to raise significant issues. Utilize an interview template so you may go through your list of essential questions and enter the responses in the column on the right.
Mark off each candidate, including their answers along the way. You also can use the recorded responses to consider their prospects.
Note the name of their present employer and the position they hold. Never overlook contacting their references. This area serves as a symbol of integrity and trust. Mark the candidate's current pay to see whether the requested compensation is within the permissible range for the position.
The greatest approach to discovering how your applicant reacts to problems at the moment is through interview questions. Therefore, a resume must match the person you speak with during an interview.
Make interviews simpler using this template to organize them and ask the right questions. The interview process is already difficult enough.
A multiple-position tracker aids in getting an overview of all the openings you are managing at once on one page.
The fields include the duration of the vacancy and the anticipated completion date. For several opportunities in the same position, you can also keep tabs on the number of vacancies.
Sort your ideal team by title, project site, and anticipated start date. A new project frequently calls for a fresh crew. Filling out the group is faster and simpler using this tracker.
Much recruitment involves keeping track of confirmations, which is equally crucial as the interview and screening process.
Following an offer and getting ready for the onboarding of new employees can involve a lot of documentation. Their designation, grade, and new employee code must be mentioned along with the date of hiring and the first day of work.
It would help if you got written confirmation of your offer before the deadline as the hiring process progresses.
Determine how long you are prepared to wait before withdrawing your offer by paying attention to the confirmation status column.
This chart is for you if your business has a high turnover rate, whether it's seasonal employment or you primarily use contract freelancers.
You can arrange this spreadsheet in weeks or months, depending on your preferences. Include the candidate's start date availability to arrange your hiring schedule effectively.
To organize your team for each week of the quarter, use this template. In addition, this spreadsheet might help you keep track of your plan if you anticipate frequent changes.
This chart will be useful for quota-based recruiters as well. For example, if you need to hire a certain number of individuals by a certain date, this chart will help you handle crunch time.
Components of a Recruitment Tracking Excel XLS
There are several types of recruiter application tracking templates. However, lets' discuss what are the basic components of a si
mple recruitment tracker template for understanding?
Job Details; Job ID, Job Title, Position, Department, Recruitment Manager Name, Date of Job Posting, Recruitment Cycle Type, Target of Appointment, and Joining.
Applicant Details; Applicant Name, Contact #, Email Address, Qualification, Skills Set, Experience, Current Position, Current Salary, and Date of Availability.
Recruitment Cycle; Job Posting, Actions, Response, Short Listing, Tests, Interviews, Selection, Appointment, and Joining.
Process Details; Process Time, Status, Decline Reason of each Candidate, Stage of Declination, and Expected Completion Date.
Related Article: Best Simple KPI Template XLS Excel
How to use Recruitment Tracking Template Excel?
The recruitment tracking templates are compatible with Excel and Google Sheets type tools. Also, these templates are simple to understand and customizable as per the requirement.
So, different types of tracking templates have different applications and analysis techniques. A recruitment dashboard excel template provides a summary of the whole hiring process.
So, it displays the essence of the whole process in the best way. Also, the professionals usually prefer to display total vacancies, applications, days to hire, decline stages summary, and reasons percentage.
However, an excel recruitment template requires the only insertion of job ID, title, position, applicant details, and process details. Then have to follow step by step approach out of the recruitment process and just need to update the output of each stage on the recruitment spreadsheet.
So, the recruitment basic cycle is consists of attraction, shortlisting, screening, interviews, and hiring. Thus, simply input data from each step into the applicant tracking sheet in terms of candidates move forward, candidates declined, and reason for the decline.
Once the process is complete and the selected candidate joins the company. It is important to complete the cycle on the recruitment sheet as well to have a summary of the dashboard sheet. This dashboard summary is helpful for analysis and future use.
Also, professional HR managers use recruitment tracker excel templates for managing the process efficiently. We provide the best applicant hiring templates free for commercial use.
How to Make a Recruitment Tracking Template?
Sometimes the recruitment manager requires to make customize the tracking sheet or need to do some changes in the dashboard for analysis. So, it is very easy to make or edit any recruitment template for customized use.
Thus, simply follow the below guidelines to make your customized recruitment tracking template.
Find out the best matching recruitment template for your needs.
Identify the changes required to make it as per your need.
Do the changes using MS Excel or Google Sheets editing tool.
Test the modified version for use in any recruitment cycle.
Use the customized recruitment sheet for the hiring process.
Review the recruitment template for improvements.
Related Article: 30+ Free Project Management Template Excel Spreadsheets (2020)
Benefits of Recruitment Tracking Template
Using recruitment tracking excel templates in the hiring process has many benefits. The most common and obvious ones include the following;
Keep your management cost low
The majority of firms use strategies for employee work plans. Tracking your employees' participation schedules is crucial whether your company gives paid vacation days or wiped-out time.
Participant information may be helpful when evaluating how well work is being done between yearly assessments. For example, use a recruitment tracking spreadsheet to record whether each representative worked or took vacation, personal, or sick days.
To keep a running record of employee participation throughout the year, you may also insert tabs for each lengthy period.
Stay focused through Recruitment Tracker
Reduce the role of HR. I advertised for a section-level post some time ago and received several resumes. I spent hours sorting through these applications while trying to maintain my composure. I regretted not demanding a PhD and Esperanto proficiency in the activity posting—or anything else likely to have reduced the quantity. This preparation work is done for you by a Recruitment tracker.
A Recruitment tracker excel template will also re-organize the process by keeping track of everything in one location, including open positions, top candidates, and costs. It minimizes the possibility of errors in the manual recruitment process and works as a reminder sheet. It makes the hiring process time efficient and saves resources like workforce and papers.
It works for everyone
The following frameworks have become essential to the hiring process in recent years. As a result, excellent candidates know how they work and will design their resumes accordingly. So, going above the Recruitment Tracker signifies a good competitor.
Free Download Recruitment Tracker Excel Template
Templates Free Download provides free templates to record and keeps track of the recruitment process and applicants' hiring for the available vacancy.
Also, these spreadsheets are very useful to monitor, track, and control the candidates' applications and recruitment process for any capacity or position.
Related Article: Business Feasibility Study Analysis

Check Out Our: Free Easy Step by Step Guide on How to Make a Timeline in PowerPoint
Related Article: Top Project Plan Templates in Excel & A Complete Guide to Project Planning
Finally, it was all about "Recruitment Tracker Excel Template". Please do share your feedback in the comments section and SUBSCRIBE us to learn more about Project Management.
Graphic Resources Credit: Designed by Freepik