In this article, you will find out all those templates free, downloadable succession planning template, including those for emergency succession, career succession, CEO succession, non-profitable succession, board succession, family business succession, and law practice succession.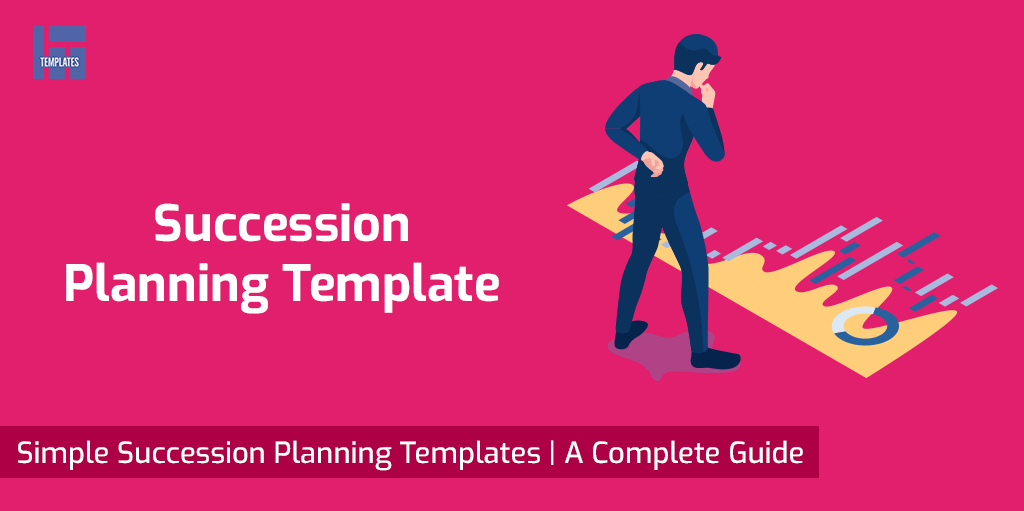 Emergency Succession Plan Template
As we know, leadership plays a vital role in the success of a non-profit organization. And a change in Chief Executive leadership is as inevitable as the passing of time.
So, this document will help a non-profit organization recognize that planning for unplanned or temporary leadership change is best.
This template will provide you with an outline for creating an emergency succession plan to help ensure a smooth transition when an unexpected leadership change occurs.
Moreover, you can use the template to develop your strategic plan for handling the temporary or unplanned absence of an executive director or similar role for doing the work smoothly into their absence.
Identify the key responsibilities of the position you want to maintain, plans for interim or other hiring options, and procedures for implementing the emergency plan. So, this emergency succession plan will help you do the work without any hurdle and do the practical work quickly.
Related Article: Best Free Disaster Recovery Plan Templates and How to use them
Career Succession Plan Template
This comprehensive succession planning worksheet includes a spreadsheet for tracking multiple roles like:
Retirement status
Potential successors
Required training
And other information
It also includes two sheets for detailed employee succession planning. One sheet matches the competencies required for a position with those held by a potential successor
Focuses on internal and external training plans to help fill any competency gaps. That is an Excel template that you can easily modify to include additional data. You can freely download this career succession plan template from here.
CEO Succession Plan Template
The CEO succession plan is for those working on a higher post like CEO, manager, etc. So, create an executive succession planning template to prepare for a planned or unplanned CEO departure.
IN addition, use this outline to develop a thorough plan, whether for a temporary or permanent leadership change. The template includes sections for detailed procedures and communication planning.
Also, it has a selection to closely examine the CEO's role and the attendant responsibilities that need to do.
So, this CEO succession plan template will help you do work properly in your CEO's absence. You can download this template from here.
Non-Profit SPT
The non-profit succession planning template is a management planning template. That will help to manage the long and short-term tasks. For example, what is more important to do, and what type of work can bear delay.
As with corporate succession planning, non-profits need clear plans to ensure leadership and management needs continuity.
Furthermore, create a non-profit succession plan to cover short-term, long-term emergencies or multiple types of leadership change
Define procedures to be followed by staff and board members, clarify responsibilities for the board of directors, plan for communication with stakeholders, and provide a timeline for implementation.
This template also allows you to compile-key financial, legal, insurance, and other accessible access information.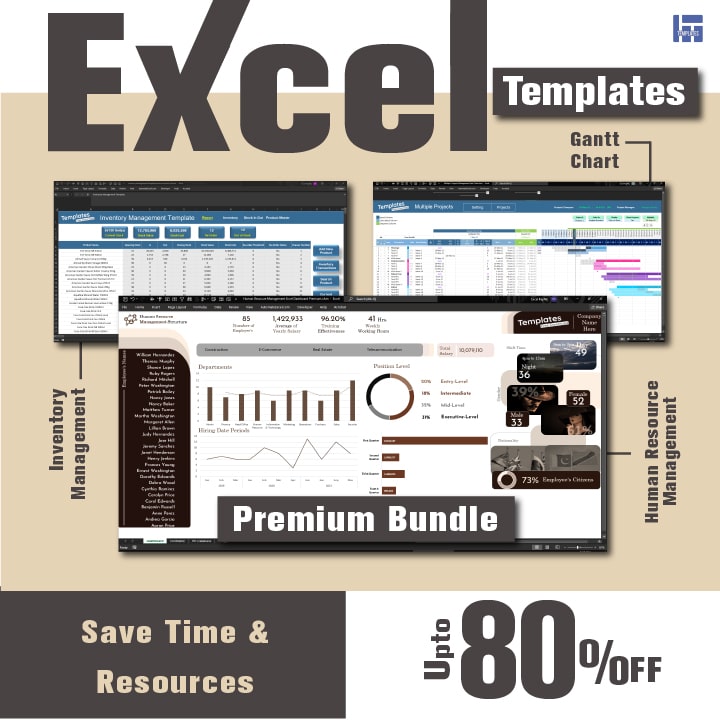 Board Succession Plan Template
A board succession planning template is a management template that helps you identify the total board members and their services.
Board leadership prioritizes the nominating / governance committee, which leads an annual planning process. Track the length of service for each board member and identify successors.
That is a simple succession plan template that you can use to identify committee members and the roles they serve, list term years with start and end dates, and create plans for re-election or succession.
Finally, edit the spreadsheet to include any additional board member information you want to keep track of and whom you want to add more.
Related Article: Best Free Project Management Template Excel (XLS) (2020)
Family Business SPT
The business succession planning template is used for a management purpose template. Planning should always be the first step in developing a business.
A business plan gives your business direction and is designed to provide you with a framework to build your business ideas. In addition, this template can help you develop business goals, research your market, and manage your finances.
Family businesses can use this template to create succession plans for retiring owners for the total purchase of a company or unexpected leadership changes.
First, determine whether family members will succeed and what skills they need to develop to be prepared.
Next, define the organizational structure, personnel changes in succession, legal and financial considerations, and risk management plans for potential issues. You can download this business succession plan template from here.
Law Practice SPT
Whether you're a sole proprietor or partner in a law firm, this succession planning template provides a basic outline for creating concrete goals related to retiring or transferring ownership, identifying capable successors, making a timeline for implementing the succession plan, and more.
Create a sense of security for your law practice by setting a clear strategy and reviewing it regularly.
Talent Pool Development Template
This worksheet is designed to help you identify high-potential employees to create a talent pool for future positions. With the proper career development, these employees could be successors to important leadership positions.
Use the worksheet to find key competencies and create an action plan for employees to gain skills and reach goals. Keep track of training and other activities, along with associated results.
Related Article: Free Building & Facility Maintenance Checklist Template Excel
How to Create a Succession Planning Template
Once you have selected a template that works well with your business or organizational needs, you can customize it to create a personalized succession plan.
Here are some of the elements commonly included in a succession plan:
Position: This may be one or multiple positions, usually leadership positions, that you will need to fill in the case of a planned or unexpected absence. The plan can provide a detailed look at the key functions and competencies required for this position.
Incumbent: This refers to the person currently in a vital role.
Candidates: This is a list of potential employees or others (such as candidates for board membership) who have the skills to move into vital roles.
Readiness Rating: Evaluate candidates to determine current competency levels and gaps that need to be filled. A rating is a quick way to indicate how ready a candidate is to move into the role and may be based on a range of factors, including performance ratings, specific skills, willingness and ability to relocate, and other assessments.
Development Needs and Action Plan: Whatever competencies a candidate lacks will need to be developed. A specific plan shows training or other actions the organization will take to manage this development and track its progress.
Organizational Chart: Some succession plans include a visual description of vital roles and may consist of photos of the incumbent and candidates in addition to names and other details.
Further Details
Other typical details include communication planning, retention risk information for the incumbent or candidates, procedural guidelines for an emergency absence or temporary leave, financial and legal information, and more.
In some cases, a simple spreadsheet is adequate for identifying talented candidates, planning action steps, and tracking progress.
However, a more comprehensive plan includes supporting documents and clear guidelines for ensuring that leadership roles and management functions continue without interruption.
Steps to Succession Planning
Succession planning puts this personnel pipeline in place. By mapping internal talent and future needs, you can set a course to develop your employees accordingly. Seven straightforward steps can prepare your staff for what lies ahead.
1. Get to Know Your Company's Vision and Growth Plans
To predict the future, put away the crystal ball. Grab instead of the forecasting tools your company already has. These include the strategic plan and detailed budget forecasts. A strategic plan identifies an organization's vision, mission, and values.
These are vital elements in determining future staffing needs. The concept and mission indicate where your company intends to head. For instance, a small IT firm may have a vision "To become a leading Canadian supplier of cloud-based data protection services."
Its mission could be "To leverage emerging technologies that deliver government level encryption and data restoration to large and mid-size companies within North America."
This sort of insight indicates growth aspirations, who your target markets are, and the types of services you'll offer. All of these are critical as you think about developing (and deploying) your employees over the next few years.
Detailed budget forecasts add to this by showing exactly where the money will be going. When you know the degree to which departments and projects will be funded, you can start aligning talent appropriately.
Better yet be proactive by making yourself part of the forecasting process. In doing so, Personnel and succession planning turn into integrated aspects of strategy.
2. Create an Inventory of Existing Skill Sets
Assessing your employees is an integral part of succession planning. First, you need to know what storehouse of skills and knowledge you already have in-house. Then you can determine what gaps exist compared to your personnel plans.
Finding out can be as easy as having each employee fill out a simple self-evaluation. First, you give them a series of skill sets to rank themselves on (years of experience using this skill, approximate proficiency level).
Then their manager or team leader ranks each of their reports as well. That provides a baseline that can be referred to.
Related Article: Free Purchase Requisition Form Templates in Excel with Samples
3. Ask People About Where They Would Like to Be
In open, transparent succession, you invite employees to talk about their preferred future roles within your company privately. An honest conversation assists both of you in realistic ways.
Do they want to stay in the same type of role but get prompted? Do they yearn to try their hand at a different position?
4. Evaluate Each Person's Future Potential
While people may tell you where they'd prefer to be assigned, you'll need to determine whether this is practical or not. In addition, each employee's current skills, motivation level, and ability to adapt and grow must be considered.
Some of your staff perform great in their current role, yet might sink under the weight of new responsibilities. Others are budding stars who should be nurtured for leadership positions.
5. Inform Employees of Their Succession Potential
Tell high potentials that they're ripe for the fast track. Faulty logic can drive companies to withhold information about employees' potential.
They fear that disappointed employees who are not high potential will run for the door or that high potential employees will act overly entitled.
High potential employees need to be told about their status, or they will likely explore other options. Will some people be upset that they're not slated for upward mobility?
Sure. Will they immediately run for the door? Not necessarily, particularly if you've let them know why and communicated what they need to succeed in their careers.
6. Groom According to Skill Sets, Desired Trajectory, and Potential
Performance management should help employees reach their potential. For example, after each succession planning conversation, managers should have a list of gaps that must be closed to ensure succession can take place.
They should also be held accountable for progress against closing those gaps in their performance review.
Some employees may require additional training and development. Others might benefit from cross-departmental exposure and stretch assignments. Work with the person's supervisor to select the appropriate courses of action.
Related Article: Free Performance Improvement Plan Template
7. Offer Retention Programs That Help Ensure Key Staff Will Stay
Succession planning is for naught if your employees leave prematurely. All that training and potential walking out the door is cause for concern.
You can minimize the risk of unplanned departures by indenting your staff to stay. There may be company benefits you can offer.
More importantly, get a feel for why good employees leave. Then you can design programs and succession plans that encourage retention of the best.
The Benefits of Succession Planning
Succession planning can support businesses and employees by increasing staff retention, improving performance, and boosting employee confidence.
It helps identify the critical positions within an organization and track potential vacancies to prepare for future personnel needs.
It is also a way of aligning future business objectives with employee development by helping high-potential employees gain the knowledge, experience, and skills they need to take on leadership roles.
In addition, employees benefit from advancing toward promotion, and businesses can help ensure that they fill current and future positions with suitable candidates.
Businesses can save money by investing in internal employees, improving staff retention, and preparing for unexpected leadership losses.
Succession planning also helps create smoother transitions, whether related to organizational expansion, business sales, retirement, or an emergency.
Moreover, it can help fill new positions by providing a talent pool that you can draw. You need to regularly review and update a succession plan so that planning and employee management become ongoing processes.
The Succession Planning Process
At least, there are three strategies for succession planning; identifying future business challenges and vital roles, evaluating and selecting employees based on critical competencies, and preparing those employees to fill future positions.
So, here's a closer look at some of the steps involved:
Strategy: Connecting succession planning to strategic business planning makes sense. Defining challenges and goals for the future provide information about what roles you will need moving forward.
Identifying the adverse effects (on an organization) of the absence of vital positions helps clarify what competencies, skills, and knowledge are critical for business continuity.
Strategizing is also an opportunity to engage senior leaders in the process and help staff to understand their roles.
When key positions are likely to become vacant, tracking can also help create a more specific timeline for succession.
Candidates: Create a list of possible candidates based on the potential for leadership roles. Of course, the selection process needs to be fair, that is, based on a standardized evaluation process and criteria related to critical competencies and the future potential of each employee.
Once you've created a talent pool, you can make training plans to fit the competencies that each candidate needs to develop. For an employee to accommodate development opportunities, you may need to adjust their schedule or workload.
Related Article: IT Project Portfolio Management | Best Practices & Guide
Further Steps
It's possible that, without undergoing further training, education, or certification, a candidate may already be qualified to fill a position that is not yet open. In that case, be sure to keep them engaged, otherwise, you risk losing a potential leader to another organization.
Progress: Reviewing and updating plans daily allows you to track progress and meet milestones. Create a timeline that fits with strategic goals and upcoming vacancies, and include contingencies if an unexpected transition occurs.
Empower your people to go above and beyond with a flexible platform designed to match your team's needs and adapt as those needs change.
Succession Planning Pros and Cons
As an increasing number of senior executives worldwide near retirement, many corporations face the challenge of finding a successor to take over the company's leadership.
As a result, succession planning programs are implemented to prepare managers and employees for their eventual transition into leadership roles.
Employee Motivation
According to AME Info, having a succession planning process in place leads to increased employee morale because it involves targeting a group of employees for future career advancement.
In addition, the effort required to establish a development program for these future leaders results in a boost of confidence, which helps to motivate them and ensure that they will be capable of stepping into these new workplace roles when the need arises.
Client Comfort
Succession planning procedures can also boost consumer confidence and retention. So, assuring clients that the transition in power is an ongoing and well-thought-out process assuages their fear of a radical change in policies and procedures.
Also, it allows them to become accustomed to the idea of change and begin working with a group of potential future leaders before the change in power occurs.
According to M. Shyam Kumar, chief executive officer at Techno forte Software, clients want to "avoid a situation of criticality, which affects their business due to key professionals leaving the service providers."
Cost Savings
Succession planning programs save organizations on the costs associated with recruiting and hiring a corporate outsider.
Besides, the learning curve necessary to get new employees up-to-speed on corporate procedures and culture typically slows down a business, resulting in a dip in productivity and possibly revenues during that time frame.
Turnover
One of the most significant risks involve; the chance that the individuals who have been groomed to step into leadership roles in the future may be tempted to bring their new skills to a competing organization.
So, according to Business Know-How, another pitfall of succession planning is the inadvertent selection of inappropriate and unmotivated people for inclusion in the succession plan.
Inappropriate Strategy
Although, implementing a succession planning program to the employees' needs involved in the training and the corporation's anticipated future needs simply wastes resources.
So, there are specific steps in succession planning one can apply to many corporations. Such as having managers shadow top leaders to learn about their daily challenges, a plan that works well for one company may be completely ineffectual in another.
Related Article: Production Capacity Planning Template in Excel Spreadsheet
Frequently Asked Questions
What should a succession planning template include?


• Determine the type of plan.
• Put a succession-planning team together.
• Identify the main factors that will influence your plan.
• Link your succession plan to your organization's overall strategic plan.
• Identify sources for successor candidates.
• Shape action plans.

What are some challenges for making an effective succession planning template?


The Three most significant challenges in succession planning are as below:

• First of all, they are deciding who to promote. While someone might begin at this particular level or position, that might not necessarily mean having the skills or talents needed to take the next step up the ladder.
• Secondly, they resist bias.
• Lastly, we are maintaining company morale.

How does a succession plan work?


Succession planning is a strategy for identifying and developing future leaders at your company, not just at the top but for significant roles at all levels. Also, it helps your business prepare for all contingencies by preparing high-potential workers for advancement.

Why does a company need a succession plan?


A succession planning template helps businesses identify the critical roles in their companies and the employees best suited to fill those roles in the future.
Therefore, it establishes a trajectory for each part, highlighting the skills needed for optimal performance in each position and how those skills can be acquired.