If you want to achieve anything bigger, you have to set smart goals. Every great idea and achievement comes from setting goals. In addition, every entrepreneur and leader fulfills their dreams by setting the plan and reaching their goals by following that plan.
So, when it comes to achieving and manifesting your success, you have to start with setting smart goals. Of course, there can be numerous reasons for not succeeding in achieving your goals, but there are only a few reasons for not even trying to achieve them.
The Importance of SMART Goals Setting
It is important to create a routine for increasing your productivity, but setting goals will navigate the way to your success. When you set the goals, you create the willpower to get what you want and prevent the feelings of stuck and stagnate.
You have to set both long-term and short-term goals that will help you build focus, hold yourself accountable, and measure progress. In addition, by setting goals, you can start moving towards success and stop making excuses.
However, all goals are not the same. The goals of each depend on the situation. If your goal is vague, it is difficult to determine how you will achieve it and your success chance.
Similarly, if you do not put effort into your set goals, you cannot achieve the success you are looking for. Therefore, it is essential to aim before the shoot. Thus, the best way of setting the goals is to use the SMART goals method.
Related Article: Simple Succession Planning Templates | A Complete Guide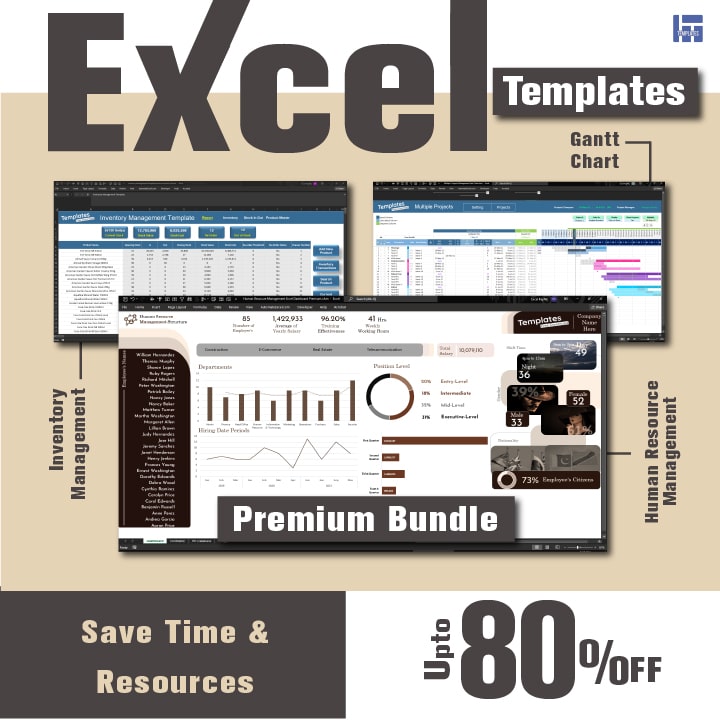 What Are SMART Goals?
There have been 30 years, and SMART goals are still popular for project management. In 1981, a former director and consultant of corporate planning published a paper on SMART ways to Write Management's Objectives and Goals.
In addition, they also introduce the criterion of how to increase your chances of accomplishing these goals. But how can you consider a goal to be a smart goal? Here SMART represents S for Specific, M for Measurable, A for Achievable, R for relevant, and T for Time-bound.
Thus, this acronym works as a tool and helps you set your g and how you can achieve them. Also, these goals are versatile, and you can apply them to personal and professional life areas. For instance, smart goals are essential for project managers to motivate their employees.
In addition, designing a SMART goals action plan can help stimulate overall achievement and productivity in the workplace. And if we talk about setting smart goals for personal life, it could be committing to yourself for a regular walk every day before starting work.
A daily walk will change into a routine, and then it will become a habit. So, when you develop habits like this helps you to work for a bigger dream or goal of developing a productive and healthier lifestyle.
As you understand what smart goals are, let's get to know about its acronym and each element in detail.
How to Set These Goals?
In the beginning, it might look complex to set smart goals, but setting the objectives of these goals is very easy. The most important point you need to consider when setting SMART goals is to focus on each of its acronyms.
Therefore, the goals that you set must include the elements of SMART. In this way, it will be easy to truly utilize these goals for achievement in your life. So, let's dig deeper into these elements.
S – Specific
Good goals are not vague or ambiguous. Relatively, they are concise and clear. In addition, you should know what things you need to focus on even you are not sure how to achieve them.
For instance, rather than saying, "I Want to lose weight and get into shape," it is good to say, "I will lose ten pounds by the winter." No doubt, the first statement clears your thought, but it does not give the idea of your goals and when you will achieve them.
On the other hand, the second statement is pretty much specific, and it gives the idea that you have set a goal of losing a certain amount of weight in a certain period. So, when you set a goal, you need to be specific in goals setting as it allows you to do effective planning.
It is possible that if you become specific in your goals set initially, it puts extra pressure on you. But later, it will help you effectively plan and achieve your goals directly. Thus, your focus will be precise, narrow, and efficient.
M – Measurable
It is important to track the progress of your goals as it will keep you motivated and accountable for your actions. You can track your goals by measuring their progress, and it will help you to set milestones.
Thus, when you achieve these milestones, you can celebrate, and if you do not achieve them, you can reevaluate your performance.
Furthermore, you can define some goals in financial or numerical terms. Then, you can break down some goals into various steps. So, each step will decide how to proceed to the next step and how much progress you have made in the previous steps.
Some tasks are not easy to measure and quantify. In such cases, you can evaluate your efficiency and endurance by noting down your performance daily. In addition, it will help you to measure changes in your mindset and endurance level during your whole journey.
Related Article: Multiple Project Tracker Spreadsheet | A Tool to Track Your Multiple Projects
A – Achievable
The other essential element of SMART goals is that your goals should be achievable no matter how difficult it is to accomplish them. Unfortunately, too many people set impossible goals for them.
Undoubtedly, big goals motivate you for a while, but these goals leave you feeling upset in the long run.
It does not mean that you cannot dream for big g, just means that you should know what the output will be.
You should also know whether your goals are realistic or not. So, start with setting short goals, achieve them, and then aim for bigger ones. Moreover, before setting your goal, it is essential to envision yourself getting them and then create a SMART goal action plan.
After creating the plan, start implementing it only when you think you can accomplish it within the constraints of money, time, external environment, and skill level.
R – Relevant
All goals are not equal. Some goals are more important for you than your friends and coworkers. However, your goal must be relevant to your overall life plan. If it is not relevant to your life plan, achieving it will not be worthwhile, and it will also not help you get ultimate success.
In addition, make sure that you are setting your goals within the bounds of reality. Numerous goals are only inspirational, and it is impossible to achieve them in reality. So, always design goals that are achievable and actionable. Your goals should not demand the wave of a magical wand.
How can you identify that your goals are relevant to the current reality? You can ensure that by aligning your goals with your values and how they contribute towards larger objectives of your life. If they do not contribute towards larger objectives, you need to rethink these goals.
T – Time-Bound
Last but not least element of setting SMART goals is that you should set a timeline for achieving your goals. A set timeline promotes prioritization and motivation while boosting your confidence by measuring your progress.
Here is an example of time-bound SMART goals:
You are a project manager and want to complete the project, but instead of saying, "I want to complete the project," you should say, "I will complete the construction project within six months."
If we compare both statements, you will feel that the first statement is vague while the other statement is specific and gives the idea that you will complete the project in a specific period. Thus, you can easily know how far you are in achieving your goals.
How to Use A SMART Goals Template or Worksheet?
Writing your goals is very easy and quick while using the SMART goals worksheet or template. It is the best way to print the template and manually fill all elements. In addition, you can use SMART goals worksheet and a mental and physical reference when you work towards your goals.
The use of smart goals template is easy. You only have to fill in all the relevant details to your specific goal. The use of worksheets helps you stay oriented and organized. So, a template is an essential tool for creating SMART goals.
Furthermore, the SMART goals templates help you create goals according to your vision of success. Thus, the template helps you track your goals and push you towards their achievement.
Related Article: High Level of Effort Estimation Templates | Guidelines and Examples
Five Frequently Asked Questions

What are the three types of goals?

There are three types of goals:

Process goals: specific actions of performance. Aiming to walk 30 minutes daily after dinner.
Performance goals: based on personal standards.
Outcome goals: based on winning.

How do you create a SMART goal?

To create smart goals, make sure your goals are reachable and clear. In addition, each of them is:

• Specific (sensible, simple, significant).
• Measurable (motivating, meaningful).
• Achievable (attainable, agreed).
• Relevant (realistic, reasonable, results-based).

What is the smart goal template?

A SMART goal template fulfills the criteria of the acronym SMART. In addition, it makes it easy to specify your goals and track them easily. Thus, the format or template helps you to enter the detail about each element such as Specific, Measurable, Attainable, Relevant, and Time-Bound and, where necessary, reevaluate your objectives.

For what tasks can you set smart goals?

You can set smart goals for almost every realistic and attainable task, such as SMART goals for:

• Saving money
• Leadership
• Project management
• Writing a book and many more.

What is a project goal example?

Project goals are the high-level end goals of a program or project. For example, a project might build a hotel as part of a larger program that involves operationalizing the hotel to earn revenue.