The roles of a Technical program manager are from mid-level to senior-level positions. The technical managers support the organizations to achieve their product goals. They often work with their own teams and with the leadership across the organization.
Working in a team and with leadership ensures the successful management and release of products. As businesses are becoming more digital, the role of technical program manager (TPM) is expanding within an organization.
In general, we can say that tech managers help design company strategies, align teams, collaborate with stakeholders, and deliver multiple complex projects on time. A program manager requires an efficient balance of credentials to perform these tasks.
The most successful manager has the technical expertise, business savvy, and soft skills to communicate with higher management. This article will share everything that you need to know about a technical project manager. In addition, we will discuss a tech program manager's roles and responsibilities, skills, and job description.
What Is A Technical Program Manager?
A technical program manager (TPM) is a business professional who supervises numerous company projects. These managers supervise all aspects of a project. In addition, they define its requirements and evaluate the final product.
Furthermore, many businesses may hire technical managers because businesses use technology across industries to fulfill their duties and grow. In addition, companies also work with engineers to design technology and production infrastructure for companies.
Technical Tasks
Lead architecture and technical design discussions across teams and stakeholders.
Supervise software requirements (architecture, design, and testing), hardware requirements (hardware selection, system design, etc.), and assets.
Interpret technical requirements of other sectors within the organization.
Manage the projects through agile methodologies.
Soft-Skills Work
Act as a link of communications between technical and non-technical workers.
Develop and preserve productive internal relationships.
Generate reports for various internal or external audiences.
Assist understanding and cross-collaboration between IT and other departments.
Stay updated on the latest information, news, and trends about the organization's industry and program management.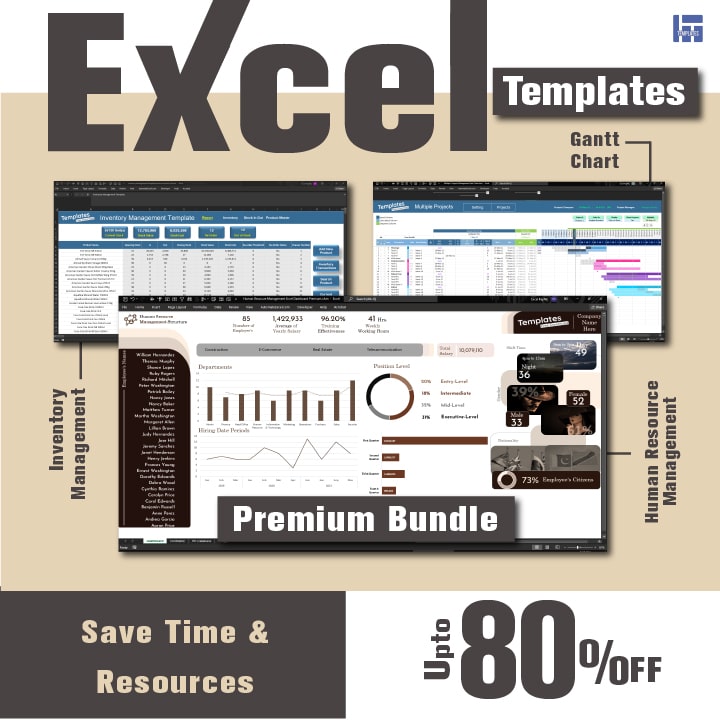 Business responsibilities
Track and organize jobs, explain project scopes, manage risks and project escalations.
Prioritize tasks and solve problems.
Meet particular business objectives.
Support the planning process.
Develop plans and implement strategies.
Solve complex business problems within allocated time and budget.
Represent technical team to company management and vice-versa.
Technical Program Manager Job Duties
Some common job duties of a technical program manager are:
Define Requirements
Generally, the technical managers work with stakeholders to understand what their program requirements are. This duty sometimes involves technology for the internal system. In addition, it can also include products or programs that clients can purchase.
The technical project managers also determine the type of resources they need while defining the requirements. In addition, they determine how much time the project will take to complete. Also, how many members they might need for testing and development.
Define Project Scopes
Sometimes, TPMs manage multiple projects within a single program. The process might involve multiple testing and development before the launch of a technology. In addition, they also define the scope, resources, and timeline of each project.
Manage Schedules
As the technical program managers supervise multiple projects at the same time, their essential duty is to manage the schedule of each project. So, they have to supervise all aspects of a project, including the schedule.
It is the duty of the manager to check the overall schedule of multiple projects programs and ensure smooth work. In addition, in the management of schedule, the manager also coordinates with individuals and technical teams that may offer input.
Test And Review Solutions
It is also the job duty of a technical program manager to test and review possible solutions within a program. In the testing, they involve both code testing and user testing.
Although the organizations have a quality assurance team that is responsible for testing, the manager performs general testing. It is essential to make sure that products are working according to the planned business requirements.
Generate Reports
The technical program manager also has to prepare reports for various stakeholders in an organization. For instance, TPMs provide high-level budget and schedule reports to leadership, or they provide bug reports to representative IT managers. With the help of these reports, it is easy to make a decision and also monitor the team performance.
What Skills Should a Technical Program Manager Have?
If you want to become a technical program manager, you need to have the following skills:
Communication Skills
As a project manager or program manager, you have to communicate with upper management and several other people. You have to discuss project strategies with other managers, developers, and vendors.
In addition, sometimes, you have to discuss complex technical issues with stakeholders and business users. Therefore, you need to have strong communication skills so that you can discuss crucial code information with the relevant authority.
Technical Skills
The managers need to develop technical skills to supervise the development process of any product within the company. For the development of technical skills, the manager should have high-level information about the technical capabilities of the organization.
In addition, the manager should have the technical details about the programming and coding. Though you do not need to use these skills for actual performance, they will help you in guiding your team members.
Thus, if you have strong technical skills, you accurately plan for programs and support your team accordingly.
Project Management
It is one of the basic skills that a technical program manager should have. In program management, the manager has to deal with various smaller projects. So, it depends on the organization which type of project management framework they will adopt for managing their projects.
You can use agile project management, the process of releasing features, and any other framework to manage business changes or needs.
In addition to these frameworks, project managers also use other essential skills such as communication, schedule management, strategic thinking, and problem-solving.
Risk Management
Program managers need to prepare and respond to possible risks while managing their projects. This might include assessing if they can take a certain risk to proceed with the development of the product.
In addition, in technical programs, it is also possible that a product feature or bug may influence sales. Also, increasing the resources to work on that program might cause a crack in the budget.
Leadership
As program managers supervise the design requirements, development, and placement of new technology, they also act as leaders to staff across teams. Strong leadership means that you have the ability to motivate people, and you can think of new ways to solve problems.
In addition, the manager can also create road maps for programs that include milestones and tasks for team members. It is easy to ensure that each worker knows their duties from the roadmap. Thus, you can track workers' progress and product success with your leadership skills.
Business knowledge
The job of technical program managers is highly technical; however, they should also have business knowledge. Business knowledge means you should know how companies structure their technology and business departments.
In addition, they should know how organizations manage their basic financial concepts such as profit and budgeting.
TPMs can learn these business areas to develop leadership and determine various product strategies. In addition, with the basic business knowledge, they can work with a timeline that helps the business grow.
Education To Become A Technical Manager
There might have a few degrees that are for technical program managers. Most manager roles often demand at least a bachelor's degree in business management, business administration, or computer science. However, some roles demand a master's degree.
Moreover, some companies also demand a few certifications, such as project manager certification. There are numerous courses of management available online and offer certification at the end of the course.
Five Frequently Asked Questions

How do I become a technical program manager?

If you want to be a technical project manager, you should have:
1.       Software development aptitude
2.       Relevant field education or degree
3.       Experience to supervise teams on a project basis
4.       A willingness to handle clients as needed
5.       Knowledge of common business practices

Is TPM a good role?

The role of the technical program manager differs from the role of a product manager or a project manager. The TPM works closely with the technical development team. So, it is a good role for those who want to manage, lead, or use their creative skills.

Is it hard to become a technical program manager?

It is not hard to become a TPM, but comparatively, it is difficult to get a TPM job if you do not have the necessary technical skills and exposure. Even if you have a technical degree or project management background, you should have knowledge of hundreds of basic skills.

What is the career path for TPM?

After the post of TPM, you can promote to the position of director/manager of TPM. In addition, you can also become a senior TMP who contributes individually. The responsibility of senior TPM is to manage large programs with great scopes from the conception phase to launch.

Do Technical Program Managers code?

It is the responsibility of a project manager to solve a problem no matter what they have to do. So, they can dig into logs, data, codes, design, system documentation, etc.