When onboarding new vendors, it takes the new company an average of 90 days to fulfill due diligence.
So, in a competitive business environment where speed determines the success or failures, a lengthy onboarding process weakens your organization's energies at digital transformation and growth acceleration.
While in today's globally linked world, international vendors provide products to clients thousands of miles away; finding operational efficiencies in your onboarding process is more important than ever.
So organizations need to do business with suppliers that provide the best and speedy value. Hence we need to know the performance of these vendors. To achieve this objective, we use a vendor selection matrix. So let's have a look at what is a vendor.
Related Article: Purchase Requisition Format Excel
What Is Vendor Assessment?
Vendor assessment describes an organization's evaluation and approval process of assessing its vendors' management of that organization's information and whether these vendors and suppliers can meet their organizational obligations and standards once under contract. Also, vendor assessment's end goal is to establish guidelines to establish a secure, best-in class, low-risk vendor, and supplier portfolio.
A vendor assessment program is a part of an organization's extensive program of maintaining its customer and internal data. Also, organizations will pursue a security review of active and potential vendors, and vendors and suppliers must show that they have practices to secure the data.
Further, through vendor assessment programs, organizations ensure that their vendors and reliably compliant with required policies and procedures.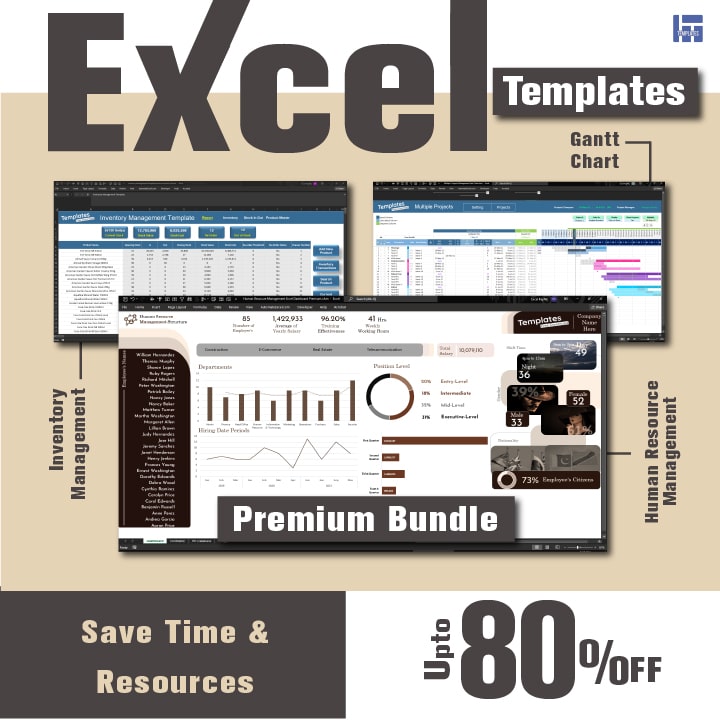 Vendor Evaluation And Selection Matrix
Selecting a vendor is one of the most important activities a business must undertake. Because when you are selecting a vendor, you are choosing a partner in your industry.
Also, it is vital to select a vendor or supplier that can fulfill your requirements quickly. So, to select this, the Vendor Evaluation and selection matrix tool helps you a lot.
Moreover, this tool establishes a side-by-side comparison of your potential vendor offerings. Further, with this vendor selection matrix, you can ensure the best possible vendor selection decision.
It is easy to use and flexible. Just click and get a fantastic vendor comparison matrix. Also, this vendor selection template is tailored for information and Communication Technology project.
Thus, for such projects, you typically have some features that a vendor's product must provide you. However, to ensure the best vendor choice, this vendor selection scorecard also enables an evaluation of the vendor/s support, service, implementation process, and costs aspects.
Using this vendor evaluation matrix, you can list each risk, its likelihood, and severity, all in one single chart.
Related Article: Supply Chain Management (SCM)
Supplier and Vendor Assessment Framework
A supplier and Vendor selection criteria framework helps an organized approach to select potential vendors. Also, this framework works on a standard criterion determining potential vendors' suitability and any risks that they can cause to your company.
The assessment framework helps you determine the best suppliers and vendors based on price and a full spectrum of concerns.
Dr. Carter made a Vendor and supplier assessment framework when he saw that wrong supplier selection causes business breakdowns. Carter,s 10 C Supplier, and Vendor assessment Evaluation Model assess a potential supplier's suitability.
You can use them as a checklist when deciding who to avoid and who to approach.
The 10 C's are:
Competency
Capacity
Commitment
Control
Cash
Cost
Consistency
Culture
Clean
Communication
Vendor Assessment Criteria
Vendor Assessment Criteria helps you support your company's goals, mission, ethics in the area of cost and financial integrity, technical competence, and quality, ability to communicate, cultural commitments, and social responsibility.
Moreover, when selecting vendors and suppliers, you should review the criteria that matter to your organization's goals. For example, suppose your business looks for a Pizza Box company.
In that case, essential concerns might be designs and dimensions and a reply to a custom review against standard portions and shipping stability.
Further, to gather a criterion on vendors and suppliers, use this Vendor and Supplier Assessment Criteria Checklist and access your potential business partners.
Also, you can apply these criteria to your potential Vendor and use them to evaluate and rate current partners. Also, the vendor selection matrix template includes areas to document corrective actions and observations.
But to reflect your company's criteria, you must adjust it accordingly. Additionally, vendor selection matrix excel contains an RFP scoring matrix system that makes it easy to rank vendors and suppliers individually.
You can use this template to aggregate scores to make comparisons.
Different Methods of Vendor Evaluation
Not a single vendor evaluation method, except the evaluation scoring matrix, covers every situation. It will help if you consider your business and the vendor classification while evaluating vendors. Below is a list of ways that you can use to conduct your vendor evaluation:
Commercial: If you evaluate a vendor from a commercial perspective, keep in mind their market dominance, reputation, market presence, existing clients, and ability to deliver promptly.
Records: In this type of evaluation, you collect vendors' data from public sources, such as industry news items, financial records, and award notices.
Technical: A technical vendor evaluation focuses on innovation, compliance, scientific capabilities, and specialized equipment.
Before-the-Fact: In this vendor evaluation type, you plan and gather data from public data resources and supplier or vendor reviews early in the project's history.
After-the-Fact
In this type of vendor evaluation, the evaluator reviews the first engagement and assess performance. Then he asks stakeholders about failures, success, and operations. Collected responses help the evaluator in decision-making.
The best way is to use a vendor evaluation template Excel. Which is made for your ease.
Related Article: Construction Lump Sum Contracts
SIX STEPS FOR A SUCCESSFUL VENDOR SELECTION
Here is a Six-Step process that you must adopt for a successful vendor selection:
Kick-Off and Requirements definition
First, make a project team that has common interests in the vendor evaluation process. Then, together with the team, define the requirements of services or products. Also, define specifications of service, including service levels. Further, the vendor selection flowchart is ready to use a template that makes your selection process easy.
Market research
This step aims to get the first list of vendors and suppliers for which you want to start an RFP. Then do market research for vendors who could meet your requirements. Further, RFP evaluation template is the best tool that helps you find a suitable vendor for your business.
Request for proposal
Based on your requirements, request selected suppliers or vendors to respond to your needs. Construct your RFP clear, and don't overcommunicate vendors when they contact you to take information about other vendor offerings.
Evaluate responses.
Before evaluating the Vendor's responses, build an evaluation sheet based on the request for a response. Also, by assessing each Vendor's criteria and evaluating each supplier or vendor response against these criteria, you can get a total score per supplier. So, to define and structure this criterion efficiently, download our supplier selection matrix excel template to minimize your efforts.
Proof of concept
PoC helps you checking the Vendor's actual capability. Additionally, PoC is an excellent instrument to get general impressions of the Vendor.
Select Vendor
Finally, it is time to make the final choice. Based on the results from the Proof of Concept, you can revise some scores. To make the decision, look at the total scores and killer criteria and rank vendors accordingly. Consider using supplier evaluation criteria checklist excel to make your task easier.
Benefits of Vendor Assessment
Although the vendor assessment process is challenging, its benefits are enormous. Let's have a look at these benefits:
Lower Regulatory Compliance Risk
Vendor assessments confirm compliance with the laws, regulations, and standards that affect your business.
Risk Mitigation
By carefully evaluating vendors, you can lower the contract, regulatory, and security risks of working with vendors outside your company.
Decrease Security and Cyber Risks
As we grow our business, the cyber risk grows. Therefore, it is essential to protect your customer and company data as well. So, your vendor comparison matrix should focus on reviewing a third-party vendor to your store data. Also, make sure that the Vendor or supplier takes the proper security measures to protect and encrypt your data. Once you have identified your potential vendors, have them answer some questions that thoroughly cover security management system details.
Scope of Contract Compliance
Conduct a legal review of nondisclosure agreements or partnership agreements to ensure you have set a satisfactory condition and alleviate any risks.
Top 3 Mistakes
Evaluate Vendor On their Capabilities
One of the common mistakes is to select a vendor only ‍on the proposal. Despite this, you should consider some points while evaluating a vendor. Firstly, consider the Vendor's capability to deliver and what it will be like working with him. Are there signs that the Vendor wants to win the bid? Proof of Concept (5) can be beneficial to judge this. Finally, include this point as a killer Criteria in your vendor evaluation process.
Avoid Communication Blunders
The second mistake you should avoid while vendor selection is giving the Vendor any information about competitors' offerings. This mistake can jeopardize the whole selection process and effects your credibility. So always guard your tongue whenever a vendor contacts you during the selection process. It is good to use a vendor selection criteria template.
Formulate RFP Well
This 3rd mistake that you should avoid while the selection process is not to formulate your RFP well. You should give clear instructions to the Vendor if you want to get the exact proposal structure. If your RFP is not clear, every proposal will come in a different form. Moreover, if you don't formulate your RFP well, then the vendors' responses will be based on assumptions and you will start the whole process again from scratch.
Download Vendor Evaluation and Selection Matrix Templates
Here are few Vendor Evaluation and Selection Matrix Templates that you can freely download for your project management .
Top 10 Frequently Asked Questions about Vendor Evaluation and Selection Matrix
There are many questions in the FAQ list of Vendor Evaluation and Selection Matrix. However, the top 10 and the basic ones are:
What are the 4 stages of supplier selection?
The 4 stages of vendor selection are:
Evaluating Offers.
Operational Capacity Analysis.
Technical Capability Determination.
Financial Analysis.
What is supplier selection?
Supplier selection is the process by which a company identifies, evaluate, and deal with suppliers. So, the supplier selection Matrix's principal objective is to lessen purchase risk, boost overall value to the purchaser, and create long-term connections between buyers and suppliers.
Why is vendor selection important?
Vendor evaluation is crucial as it reduces supply chain costs and improves the quality and timeliness of delivering items to your organization.
What are the three main components of choosing a supplier?
Three main components you should consider while selecting a supplier are:
1. Negotiating prices.
2. Import from domestic suppliers.
3. Reliability.
What are the five steps involved in the vendor selection framework?
Steps to a Successful Vendor Selection Framework are:
1. Evaluate your business requirements.
2. Search for a vendor.
3. Write an RFP & RFQ.
4. Evaluate the proposal and select the Vendor.
5. Create a contract negotiation strategy.
Why do we evaluate suppliers?
Because the purpose of evaluating suppliers is to ensure a range of best-in-class suppliers available for use.
What is vendor performance evaluation?
Vendor performance management shows the purpose of internal performance reviews. It is a vital part of smart financial management.
What is supplier evaluation and selection?
The supplier evaluation process is the base of strategic sourcing and the foundation of supply advantage. So, the evaluation process's overall objective is to lessen the purchasing risk and expand the fundamental value to the customer.
How do you choose the vendor criteria?
We will count His:
1. Years in business
2. Ability to continuously supply products or services.
3. Capacity to supply all the products required.
4. Flexibility to accept changes in product lines.
5. Extensive catalog of products.
What are the three most important criteria for selecting suppliers?
The following criteria are required:
1. Price
2. Quality
3. Value for money
4. Reliability
5. Flexibility
6. Responsiveness
Finally, it was all about the "Vendor Evaluation and Selection Matrix". Please do share your feedback in the comments section and keep visiting us to learn more about Project Management.
Graphic Resources Credit: Designed by Freepik